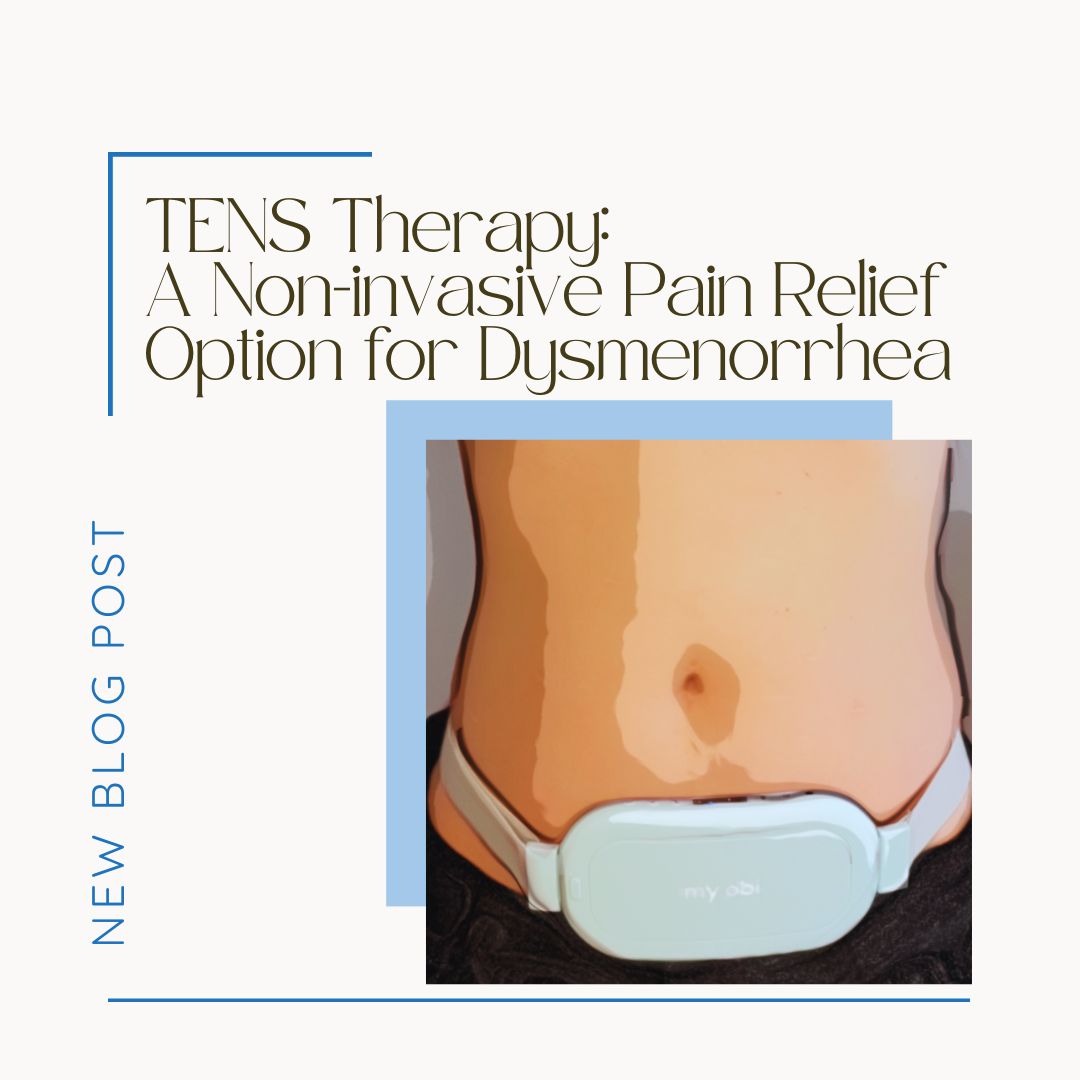 Dysmenorrhea and endometriosis are two common health issues that many women face. These conditions often cause severe pelvic pain, disrupting everyday life. Pain relief for these conditions traditionally involves medication whether it be oral contraceptive pills or other hormonal suppressive medications or non-steroidal anti-inflammatory medications, which can sometimes lead to unwanted side effects. In many cases, those with endometriosis need additional support as these are not always effective. While excision surgery should be discussed, even those who have had successful surgeries continue to have persistent pain. Conditions such as dysmenorrhea, adenomyosis, and endometriosis can all contribute to persistent pain. Our blog titled Endometriosis and Adenomyosis: Decoding Their Contribution To Pelvic Pain helps explain these connections.
Modalities do exist that can be helpful for some, with a low side-effect profile. One particular modality of interest has been various Transcutaneous Electrical Nerve Stimulation (TENS) devices, and there have been improvements in these devices especially for those with dysmenorrhea also known as painful periods. One device that we are fond of is the Apollo from My Obi.
What is TENS Therapy?
TENS therapy is a pain management technique that uses low-voltage electrical currents to alleviate pain. It's a non-invasive treatment that doesn't involve medication, making it an attractive option for those who experience side effects from traditional pain relief methods.
How Does TENS Therapy Work?
TENS therapy functions by sending electrical currents through the skin to stimulate the nerves. These currents trigger the production of endorphins, the body's natural painkillers, and block the pain signals from reaching the brain. The intensity and duration of the current can be adjusted to suit individual needs and pain tolerance.
Operation of TENS Devices
TENS devices, such as the Apollo belt and the OVA device, are designed to be user-friendly. They are lightweight and can be clipped onto clothing, allowing users to continue with their daily activities while receiving treatment. The devices come with preset programmes, which the user can select and adjust according to their comfort level.
Benefits of TENS Therapy
TENS therapy offers numerous benefits, especially for women suffering from dysmenorrhea and endometriosis. They are often readily available and affordable, some devices offer a heating option as well!
Non-pharmacological Treatment Option
One of the main advantages of TENS therapy is that it's a non-pharmacological treatment. It doesn't involve medication, reducing the risk of side effects or interactions with other drugs.
Increased Blood Flow
TENS therapy can also increase blood flow to the abdomen. This improved circulation helps to reduce inflammation and swelling, further relieving pelvic pain.
User-Controlled
TENS therapy is controlled by the user. This means the intensity and duration of treatment can be adjusted to suit individual needs and pain levels.
Effectiveness of TENS Therapy for Period Pain and Endometriosis
Several studies support the use of TENS therapy for period pain and endometriosis. A review of these studies found TENS therapy to be effective in reducing pain in women with primary and secondary dysmenorrhea. In terms of endometriosis, TENS therapy may offer a viable treatment option, although more research is needed in this area.
Side Effects and Contraindications
TENS therapy is generally safe with few side effects. However, it may not be suitable for everyone. For instance, people with heart conditions or those with a pacemaker should avoid TENS therapy. It's always best to consult with a healthcare professional before starting any new treatment.
Summary
TENS therapy provides a non-invasive, user-controlled, and effective pain relief solution for dysmenorrhea and endometriosis. It increases blood flow and stimulates the production of endorphins. Moreover, it's a non-pharmacological treatment, making it an attractive option for those who experience side effects from traditional pain relief methods. However, it's always best to consult with a healthcare professional before starting any new treatment.
The potential of TENS therapy is promising, and further research could unlock more benefits for women suffering from pelvic pain. By exploring alternative treatments like TENS therapy, we can continue to improve the quality of life for those affected by conditions like dysmenorrhea and endometriosis. If you suffer from pelvic pain or dysmenorrhea you may want to seek help from a specialist, not sure? Read about the signs and symptoms that warrant help here!
References:
Schiotz, H. A., Jettestad, M., & Al-Heeti, D. (2007). Treatment of dysmenorrhoea with a new TENS device (OVA). J Obstet Gynaecol, 27(7), 726-728.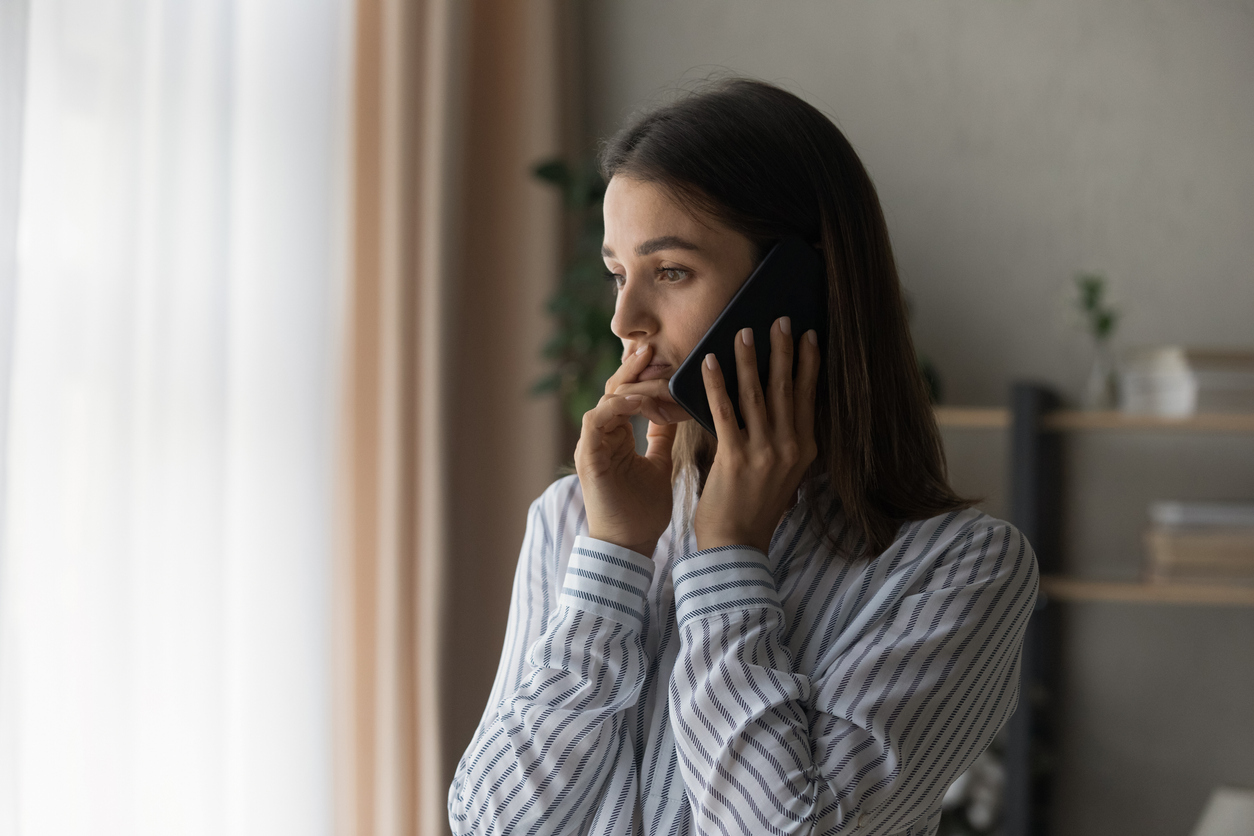 Author: Dr. Rebecca Patton, PT, DPT
"I feel like you're the first physical therapist who understands endo." It's a statement I wish I didn't hear as often as I do. Unfortunately, there has not been a resource specifically made to evaluate pelvic physical therapists' knowledge about endometriosis before iCareBetter.
Education for physical therapists regarding endometriosis needs more advanced continuing education courses. But it doesn't typically happen until after completing a doctoral program. For perspective, I self-taught for several years before seeking specific classes related to endometriosis care. Therefore, it wasn't until years after specializing in pelvic pain treatment that I realized the inefficiency of care for those with endometriosis. We can do better, but we have a long way to go.
Communicating with a pelvic physical therapist before seeking treatment can allow you to ask important questions to ensure you're finding a provider that is a good fit for you. For achieving this goal, take advantage of time-saving strategies such as a phone consultation before committing to a therapist. Here are a few questions you may want to ask during that phone consultation or the first visit with a pelvic physical therapist for your endometriosis issues.
Endometriosis Care Process with iCareBetter
1- Find an expert based on keyword/ specialty or state
2- choose your doctor from the list
3- Get the contact info
4- First call and consultation.
5- Get info regarding costs and care process
6- Receive care
Top endometriosis physical therapists
Endometriosis Physical Therapy
Table of contents
1. Are you familiar with the disease process and current treatment standards for endometriosis?
2. Do they consider the whole body when treating your symptoms?
3. Do they practice trauma-informed care specifically related to healthcare trauma?
4- How much time will you have for a session?
1. Are you familiar with the disease process and current treatment standards for endometriosis?
It is helpful when your treating therapist is up to date on current treatment standards, as with any diagnosis. Unfortunately, there is no specific physical therapy protocol for treating patients with endometriosis. However, physical therapists should understand who will be involved in your healthcare team and have a multidisciplinary approach (1). I aim to establish what provider, either GYN or expert surgeon, will be a point of contact on that first visit.
2. Do they consider the whole body when treating your symptoms?
Endometriosis is known as a pelvic disease, but we know it is much more than that. Your physical therapist needs to tap into their education to evaluate and treat the whole body. The secondary effect of endo is often an upregulated nervous system. On the initial visit, it is typical that your physical therapist will look at movement patterns from your neck to your feet. Internal pelvic floor assessments are common but certainly do not need to happen on the first visit. Pelvic floor function is only one component in a much larger picture of your overall function. Your individual goals and comfort will dictate how much treatment involves pelvic floor treatment.
Advanced Treatments and education
Treatment involving the abdominal wall fascia, diaphragm, and viscera (organs) require additional advanced coursework compared to treating the pelvic floor. Therefore, you can ask them if they have taken additional coursework to treat the abdomen to get an idea of their experience. There is not one single treatment philosophy for the abdomen, but some courses focus on continuing education in this area. The most common that I am familiar with are The Barral Institute (2), Ramona Horton MPT, DPT (3), and Institute of Physical Art (4). Other courses involve manual nerve techniques such as Lumbar and Sacral Nerve Manual Assessment through the Herman and Wallace Pelvic Rehab Institute (5). These are just a few of the many available resources your physical therapist may use to learn more after graduate school. Some pelvic physical therapists create their treatment tanks to teach one another these skillsets.
Treatment strategies that help regulate an upregulated nervous system may be part of your care. These strategies can look like gentle hands-on treatment, questions to help you process how you relate to your body, and creating mindfulness along with movement. The connection of how our nervous system interprets information from our body is complex. A physical therapist can be a valuable resource to help you better understand the pain response and the nervous system.
3. Do they practice trauma-informed care specifically related to healthcare trauma?
Trauma-informed care in physical therapy does not substitute mental health treatment. A trauma-informed approach concerning physical therapy means understanding the entirety of the patient's experience and the effects of that experience. Medical trauma can have a lasting response on an individual's well-being (6). We know that those with endo, on average, have a delayed diagnosis. This delay can lead to a complicated relationship with the medical providers. Many patients with endo are seeking out pelvic PT after years of seeing various specialists. These experiences with the medical system can create barriers to a patient feeling comfortable with a new provider.
For this reason, a trauma-informed approach to treatment is essential. Awareness of how these experiences may have impacted their patient is a critical portion of providing affirming care. You can ask your physical therapist about some processes that they use to create a safe environment. These processes should include consent before any treatment or touching, checking in with your emotions and body reaction during manual therapy, and providing adequate time to provide education throughout the session.
4. How much time will you have for a session?
Asking this question can ensure you have an idea of what to expect when going into your appointment. There is no magic number of minutes that will create a perfect appointment. However, the nature of endo being more complex means I prefer more time to establish a care plan. There are multiple factors to consider during the first evaluation. These factors include sexual health, daily function, bowel and bladder health, and personal goals. Having realistic expectations for each session is helpful to decrease additional medical trauma and find a therapist that fits your needs.
Patient care and human interaction are complex, and sometimes it takes time to establish a level of comfort with your PT. Every session of PT may not equal a breakthrough in pain. Retraining the nervous system takes time, especially when the body has been protecting itself due to chronic pain.
Ultimately, endo care is ideally a multidisciplinary approach. Your physical therapist can work closely with your gynecologist and other healthcare team members to find the best individual plan for you.
If you have more questions about pelvic physical therapy, reach out for more information.
Would you mind sharing with us what pleasant or unpleasant experiences you have had with your PT?
References:
1. Agarwal SK, Foster WG, Groessl EJ. Rethinking endometriosis care: applying the chronic care model via a multidisciplinary program for the care of women with endometriosis. Int J Womens Health. 2019;11:405-410. Published 2019 Jul 23. doi:10.2147/IJWH.S207373
2. Jean-Pierre Barral, DO, MRO(F), RPT. The Barral Institute. Accessed September 1st, 2021. https://www.barralinstitute.com/
3. Ramona Horton, MPT, DPT. Herman and Wallace Pelvic Rehabilitation Institute. Accessed August 27th, 2021. https://hermanwallace.com/faculty/ramona-horton
4. Institute of Physical Art. 2015-2021. Accessed August 19th, 2021. https://instituteofphysicalart.com/
5. Nari Clemmons PT, PRPC. Herman and Wallace Pelvic Rehabilitation Institute. Accessed August 20th, 2021. https://hermanwallace.com/faculty/nari-clemons6. Michelle Flaum Hall and Scott E. Hall. When Treatment Becomes Trauma: Defining, Preventing, and Transforming Medical Trauma. American Counseling Association. March 24th, 2013. Accessed August 19th, 2021. https://www.counseling.org/knowledge-center/vistas/by-year2/vistas-2013/docs/default-source/vistas/when-treatment-becomes-trauma-defining-preventing-
Endometriosis can cause multiple issues for patients. And it can create the need for a multidisciplinary care team to address chronic pelvic pain. Physical therapy is one example of part of a multidisciplinary treatment plan for endometriosis symptoms. Guest writer Rebecca Patton, PT, DPT, discusses considerations for using physical therapy while awaiting excision surgery:
Pelvic physical therapy has gained more following and prompted much-needed discussions in recent years. However, pelvic physical therapy looks quite different for someone with chronic pelvic pain and endometriosis.
The reality is that pelvic physical therapists may be the first line of defense to refer a patient to a specialist. First, because we have direct access, meaning a patient can see us for an evaluation before seeing a physician. Second, because symptoms of endometriosis are often missed or dismissed by referring providers. In the latter case, someone may be referred to physical therapy before excision surgery or even before seeing an endo specialist.
Physical therapists can optimize care by helping a patient get to a specialist while providing physical therapy treatment.
If we are seeking to provide the best care available for the treatment of endo, getting a faster diagnosis and referring a patient to an excision specialist is the primary goal. With a thorough medical history including bowel and bladder habits, menstrual symptoms, pelvic pain symptoms, previous treatment, and understanding the patient's experience, a pelvic physical therapist can create a differential diagnosis list that may include endometriosis. If endometriosis is suspected, a referral to an excision specialist should be given to the patient and explained.
Endo specialists' wait times vary greatly depending on where you are located.
In my personal experience in Phoenix, AZ, a large metropolitan area with several specialists, it takes anywhere from 3-12 months. More time if we are in the middle of a global pandemic. Decreased access in rural areas may also increase waiting times. One positive change is the inclusion of virtual appointments which may improve access for those in rural areas.
During the waiting period, the goal is to manage pain and maintain some regularity with bowel and bladder habits until excision surgery. Internal pelvic floor retraining may or may not be appropriate during this time.
As mentioned before, physical therapy before excision surgery is going to look different from treatments for other conditions. As a patient, you want to ensure the physical therapist you are seeing treats patients with endo regularly. You may want to consult with them prior about how often they treat patients with endo and what treatments they use specifically. Additional coursework for visceral and abdominal manual therapy techniques, nerve mobilization, and myofascial therapy techniques will be helpful.
Most studies research the effectiveness of physical therapy following excision surgery. What about physical therapy before excision surgery?
Zhao et al. (1) found that 12 weeks of PMR (progressive muscle relaxation) training is effective in improving anxiety, depression, and quality of life of endometriosis patients under GnRH agonist therapy. These participants had not received excision surgery.
Awad et al. (2) found improvements in posture and pain with an 8-week regular exercise program in those diagnosed with mild to moderate endometriosis. This exercise program included posture awareness, diaphragm breathing, muscle relaxation techniques, lower back and hip stretches, and walking. Of note, this exercise program was not vigorous exercise. These participants were also receiving hormonal treatment but not receiving pain medication.
Both studies did not say that physical exercise or PMR plays a role in the prevention of the occurrence or progression of endometriosis. Both studies were short-term (8-12 weeks) and did not explore pain management directly before excision or outcomes after excision.
In the time that a patient is waiting for excision surgery, I believe physical therapy treatment can be effective at minimizing overall pain levels and improving quality of life.
A few factors to keep in mind if you are seeking pelvic physical therapy before excision surgery:
1. Your symptoms after physical therapy should not last more than 1-2 days and should feel manageable. Being bedridden for a week after physical therapy is not a helpful treatment. If you experience this, be sure to communicate it with your physical therapist to adjust the plan. Not all pelvic PTs are experienced with this type of treatment and they may create an exercise plan that is too vigorous.
2. Internal pelvic floor treatment is not always the most helpful in this situation and may exacerbate symptoms. An individualized plan is important to discuss with your provider.
3. You are in charge of your body. If you don't feel like treatment is working then communicate that to your team and discuss other options. It is always okay to voice your concerns to change the treatment to fit you best.
4. Treatment before surgery requires a multidisciplinary team. This may include other pain management options including medication.
iCareBetter is doing the groundwork to vet pelvic physical therapists.
Rebecca Patton PT, DPT (If you are seeking a pelvic PT, I accept consultations through my website for in person and telehealth appointments: https://www.pattonpelvichealth.com/)
For more resources on physical therapy for endometriosis see: https://nancysnookendo.com/learning-library/treatment/lessons/physical-therapy-resources/
References
Zhao L, Wu H, Zhou X, et al.: Effects of progressive muscular relaxation training on anxiety, depression and quality of life of endometriosis patients under gonadotrophin-releasing hormone agonist therapy. Eur J Obstet Gynecol Reprod Biol, 2012, 162: 211–215. [PubMed] [Google Scholar]
Awad E, Ahmed HAH, Yousef A, Abbas R. Efficacy of exercise on pelvic pain and posture associated with endometriosis: within subject design. J Phys Ther Sci. 2017;29(12):2112-2115. doi:10.1589/jpts.29.2112 [NCBI]