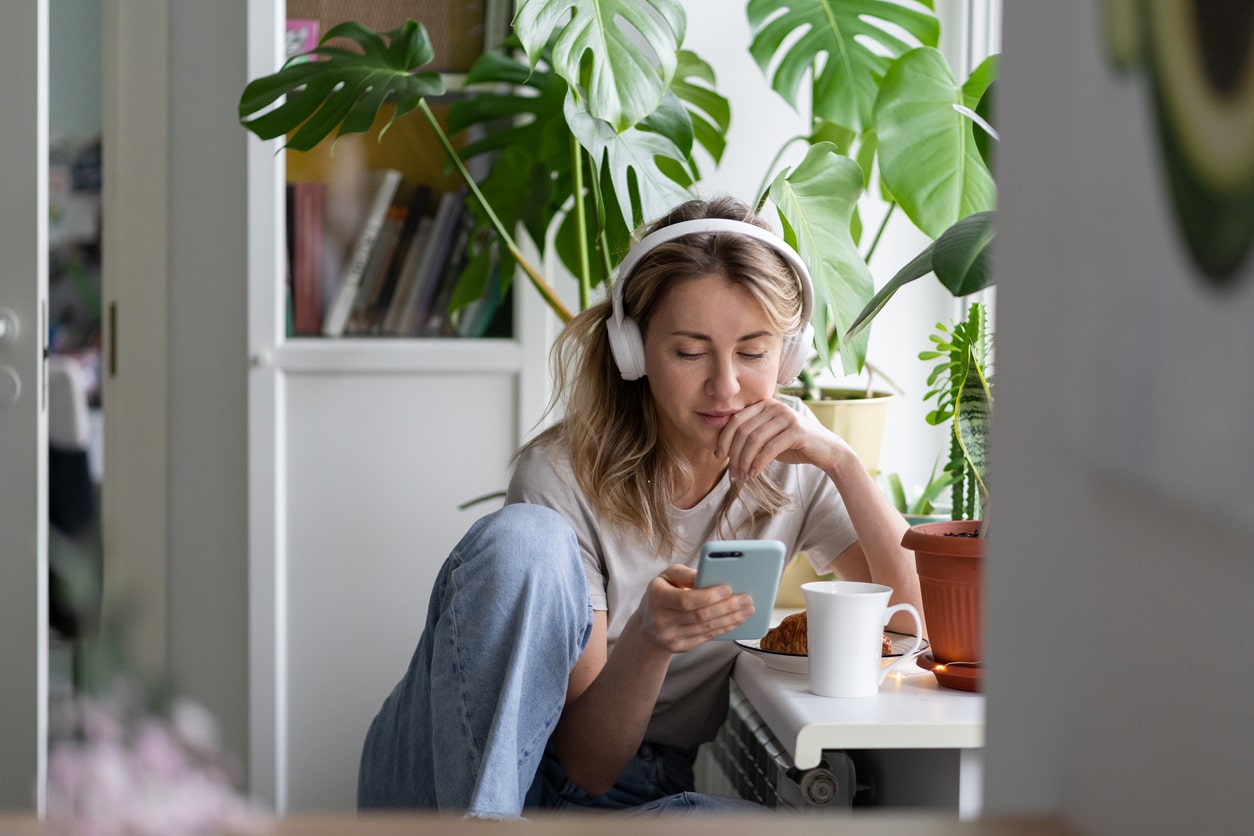 Do you like listening to podcasts and want to learn more about endometriosis? We got you. There are several teams out there trying to make some sense of endometriosis and bring real-world stories as well as education and news to you. Here we are introducing some podcasts that we found interesting. Please keep reading to learn more about these podcasts.
1- In Sixteen Years of Endometriosis
"Laugh, cry, and shout with us as we talk all things endometriosis. We're 2 witty best friends that pride ourselves on sharing accurate, well-researched information. We delve into all those embarrassing did-that-really-just-happen?! endo stories, talk vulnerably about our personal growth, and share disease facts with a side of humor. We hope our podcast will support and empower you. —Important note on inclusive language: We hadn't yet been educated about inclusive language when we began our podcast; but after learning, we used this language midway through the show and going forward."
"The Cycle is a podcast about endometriosis stories from patients as well as helpful information about the disease and ways to cope with it. Our goal is to share endo stories from people all over the world to empower you.
Medical disclaimer: THIS PODCAST IS NOT INTENDED FOR THE PURPOSE OF PROVIDING MEDICAL ADVICE. All information, content, and material of this podcast is for informational purposes only and is not intended to serve as a substitute for the consultation, diagnosis, and/or medical treatment of a qualified physician or healthcare provider."
"Not Defined by Endo Podcast, hosted by Endometriosis Warrior Teniola Ogunro, is created for and dedicated to women who have been diagnosed with endometriosis or who suffer from symptoms that they suspect to be caused by endometriosis. Every week, Teniola shares her own experiences, interviews health professionals and endo specialists who provide their much-needed insight and speaks to fellow endometriosis warriors who know what it feels like to live with and fight an incurable disease."
4- Endometriosis | Journey to Butterfly
"This podcast is about my journey with endometriosis over the last 15 plus years including my present day. I will talk all things endometriosis-symptoms, surgery, medical appointments, medications, natural methods, products, eating habits and more. Support this podcast: https://anchor.fm/journeytobutterfly/support."
"Peace With Endo encompasses the journey to naturally managing endometriosis through diet, lifestyle and mindful thinking. Endometriosis impacts your body, mind and spirit. (I know this all too well). All three factors need to be addressed if you're going to heal. I invite you to join the journey."
Source : Apple podcast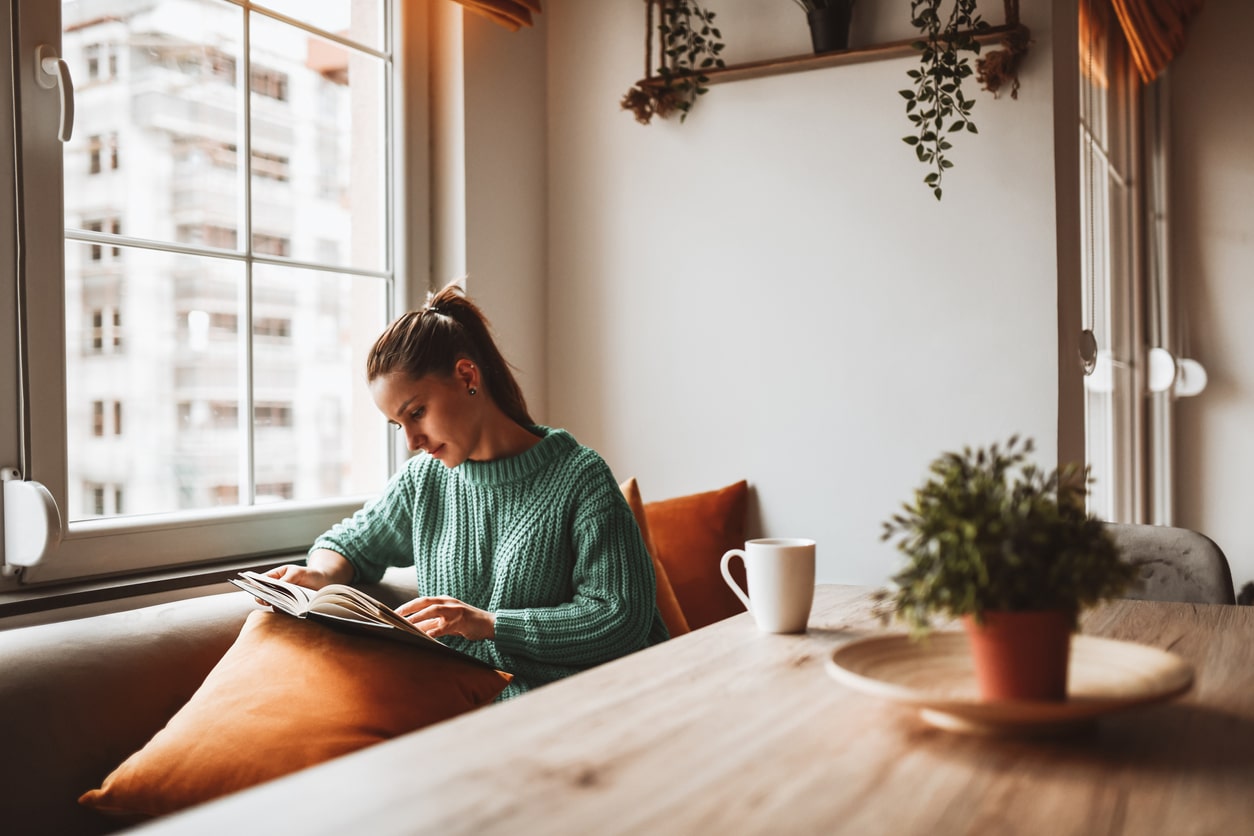 Disclaimer: This post is not a paid promotion. iCareBetter does not do affiliate marketing and does not get paid if you decide to purchase any of these books. This post is purely informational, and we do not give any medical advice.
How to Reclaim Your Life from Endometriosis
by Amy Stein (Author), Amy Stein DPT (Author)
"Approximately one out of every 10 women has endometriosis, an inflammatory disease that causes chronic pain, limits life's activities, and may lead to infertility. Despite the disease's prevalence, the average woman may suffer for a decade or more before receiving an accurate diagnosis. Once she does, she's often given little more than a prescription for pain killers and a referral for the wrong kind of surgery. Beating Endo arms women with what has long been missing—even within the medical community—namely, cutting-edge knowledge of how the disease works and what the endo sufferer can do to take charge of her fight against it."
2- The Endometriosis Health and Diet Program
Get Your Life Back
by Dr. Andrew S. Cook MD FACOG (Author), Danielle Cook MS RD CDE (Author)
"This timely book will dispel the myths surrounding endometriosis and provide scientifically based recommendations that are easy to understand and follow. It offers recommendations on treating root causes rather than just symptoms — it's a comprehensive, integrative program for treating endometriosis and serves as a starting point for building an individualized program"
An Empowering Guide to Health and Hope With Endometriosis
by Jessica Murnane (Author)
"Learn how to navigate your life with endometriosis in this essential and hopeful guide–including tools and strategies to gain a deeper understanding of your body and manage chronic pain through diet, movement, stress management, and more."
4- The Endo Patient's Survival Guide
A Patient's Guide to Endometriosis & Chronic Pelvic Pain
by Andrew S. Cook MD FACOG (Author), Libby Hopton MS (Author), Danielle Cook MS RD CDE (Author)
"The Endo Survival Guide is the patient's essential companion to living with and overcoming endometriosis and pelvic pain: from seeking help and getting an initial diagnosis, to navigating treatment options, and achieving optimal relief and wellness."
Source: Amazon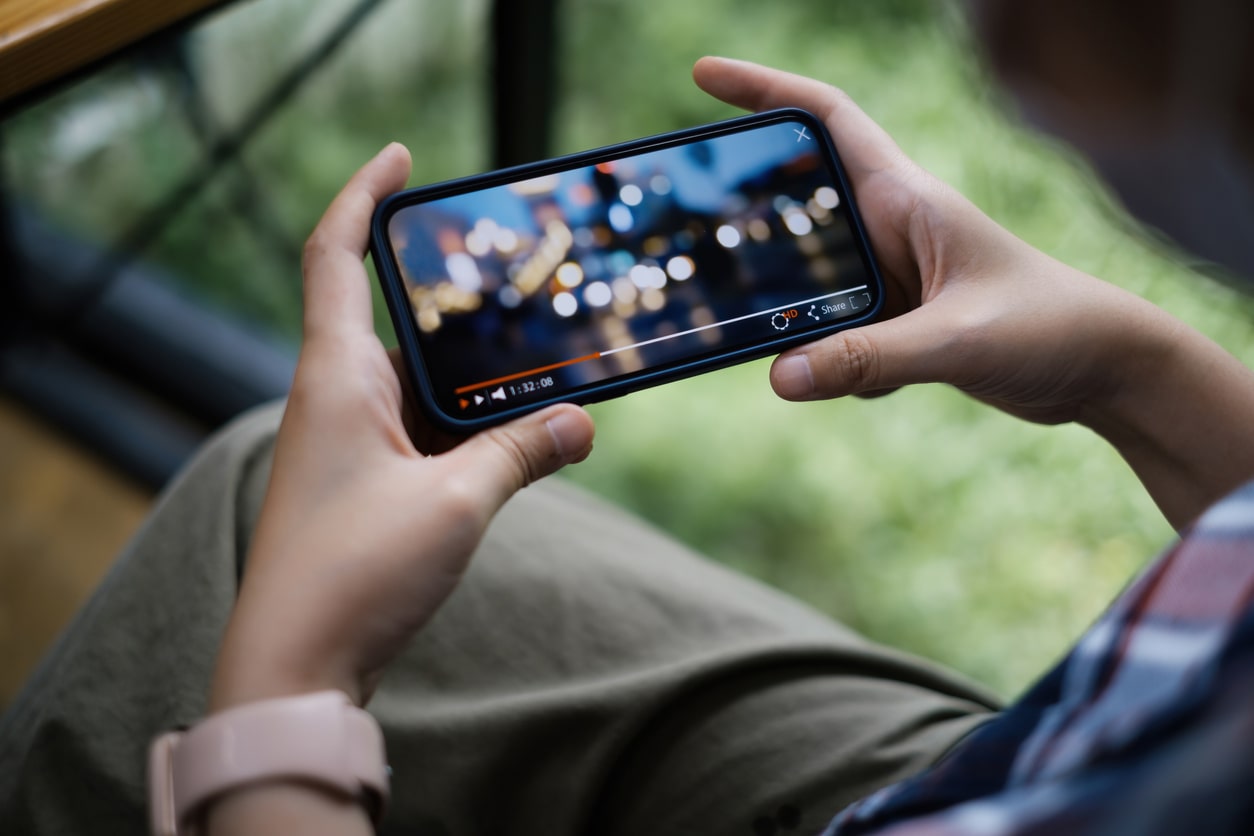 Some popular movies and documentaries about endometriosis.
Disclaimer: we don't necessarily approve of all the content in these shows. But still the impact of these efforts on raising endometriosis awareness is important. We live in a world where most people haven't even heard the word "endometriosis." This leads to gaslighting and dismissal of a lot of patients. Therefore, any efforts like these documentaries and movies can change the life of many.
1- All about NINA – Drama, 97 min
"Nina Geld, a brilliant stand-up comedian onstage but an emotional mess offstage, is forced to face her troubled past when she meets Rafe"
2- Endo what? – Documentary
"Women who are suffering from endometriosis and experts discuss treatments for the disease."
3- The painful truth – Documentary
"a film about endometriosis and adenomyosis"
4- A thousand needles – Short, 29 min
"A Thousand Needles Film is a documentary about the effects of women's sexual and reproductive health issues like endometriosis on a woman's life"
5- End-o – Short, 15 min
"Jaq is a typical young woman, navigating the foibles of life, love and endometriosis."
6- The resilience of woman in pain – short, 27 min
"Rose has been suffering in silence from endometriosis and chronic illness for years. But it's beginning to wear her down. An unexpected act of kindness from a stranger shows her the power of human connection during hardship."
source: IMDB & Google library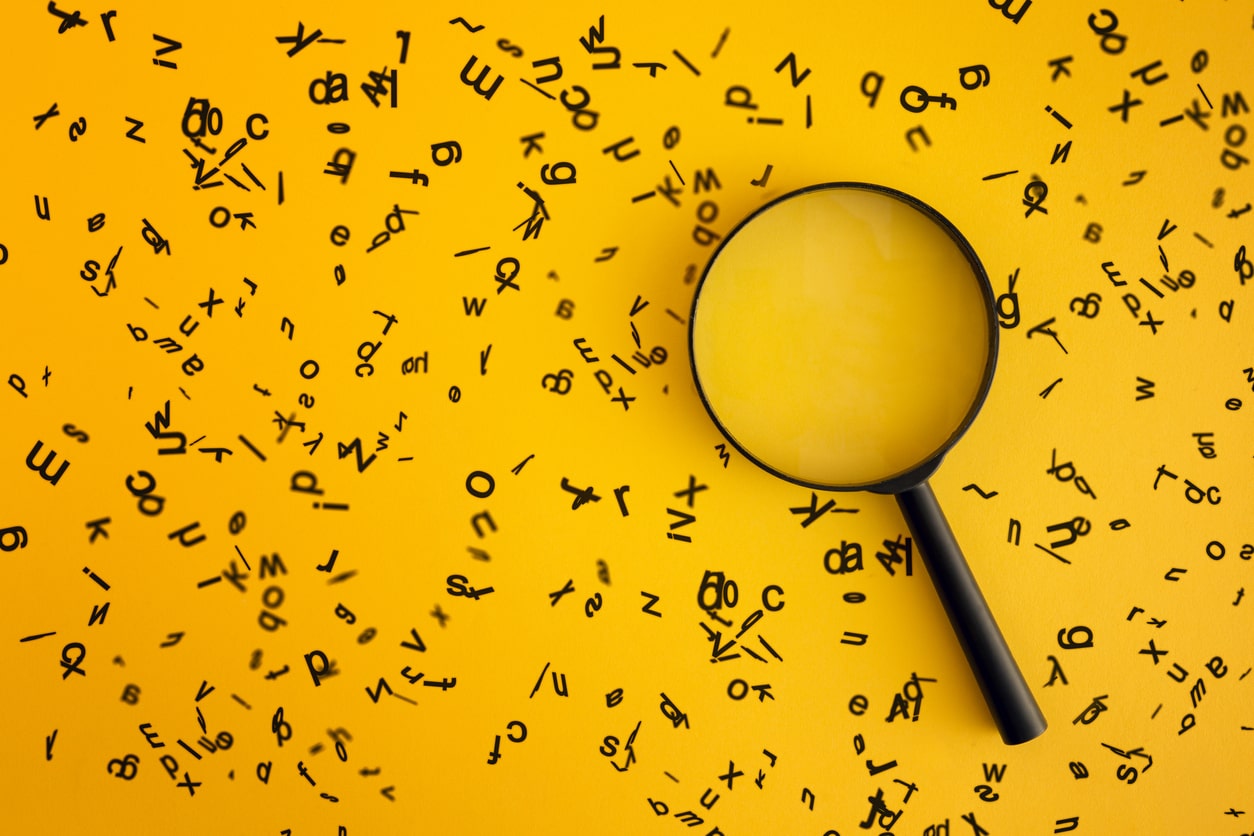 1- Endometrium
/en·do·me·tri·um/
The inside surface of the uterus that thickens and breaks down during menstrual period and leads to menstrual bleeding.
2- Endometriosis
/en·do·me·tri·o·sis/
A condition in which cells similar to endometrium grow outside the uterus
3- Endometrioma
/en·do·me·tri·um.uh/
Also known as chocolate cyst; a cystic mass arising from endometriosis lesions within the ovary.
4- Endometritis
/en·do·me·tri·tis/
inflammation of the endometrium
5- Endometrial cancer
/en·do·me·tree·uhl can·cer/
a disease in which malignant (cancer) cells form in the tissues of the endometrium
6- Ovary
/o·va·ry/
a female reproductive organ in which ova or eggs are produced, present in humans and other vertebrates as a pair.
7- Cyst
/Sist/
a thin-walled, hollow organ or cavity containing a liquid secretion
8- Endometrioma
/en·do·me·tri·um.uh/
a cystic mass arising from endometriosis lesions within the ovary; it is also known as chocolate cyst and endometrial cyst
9- Chocolate cyst
a cystic mass arising from endometriosis lesions within the ovary; it is also known as endometrioma and endometrial cyst
10- Endometrial cyst
/en·do·me·tree·uhl/
a cystic mass arising from endometriosis lesions within the ovary; it is also known as endometrioma and chocolate cyst
11- OBGYN
/O-B-G-Y-N/
an OB-GYN, or obstetrician-gynecologist, is a doctor who specializes in pregnancy, birth, and diseases affecting women's reproductive organs.
12- Gynecologist
/gahy-ni-kol-uh-jist/
a doctor skilled in the treatment of women's diseases, especially those of the reproductive organs. They mostly have similar training to OBGYNs but they focus less on pregnancy in their practices.
13-MIGS surgeon
/s-ER-j-uh-n/
a MIGS surgeon, or Minimally Invasive Gynecologic Surgeon, is an OB-GYN who has training in using minimally invasinve tools such as laparoscope and robots.
/en·do·me·tri·o·sis s-ER-j-uh-n/
a gynecologist doctor that has vast skills and epxerience in managing and operating on endometriosis patients; it is also know as endometriosis specialist.
/en·do·me·tri·o·sis spesh-uh-list/
a gynecologist doctor that has vast skills and epxerience in managing and operating on endometriosis patients; it is also know as endometriosis surgeon.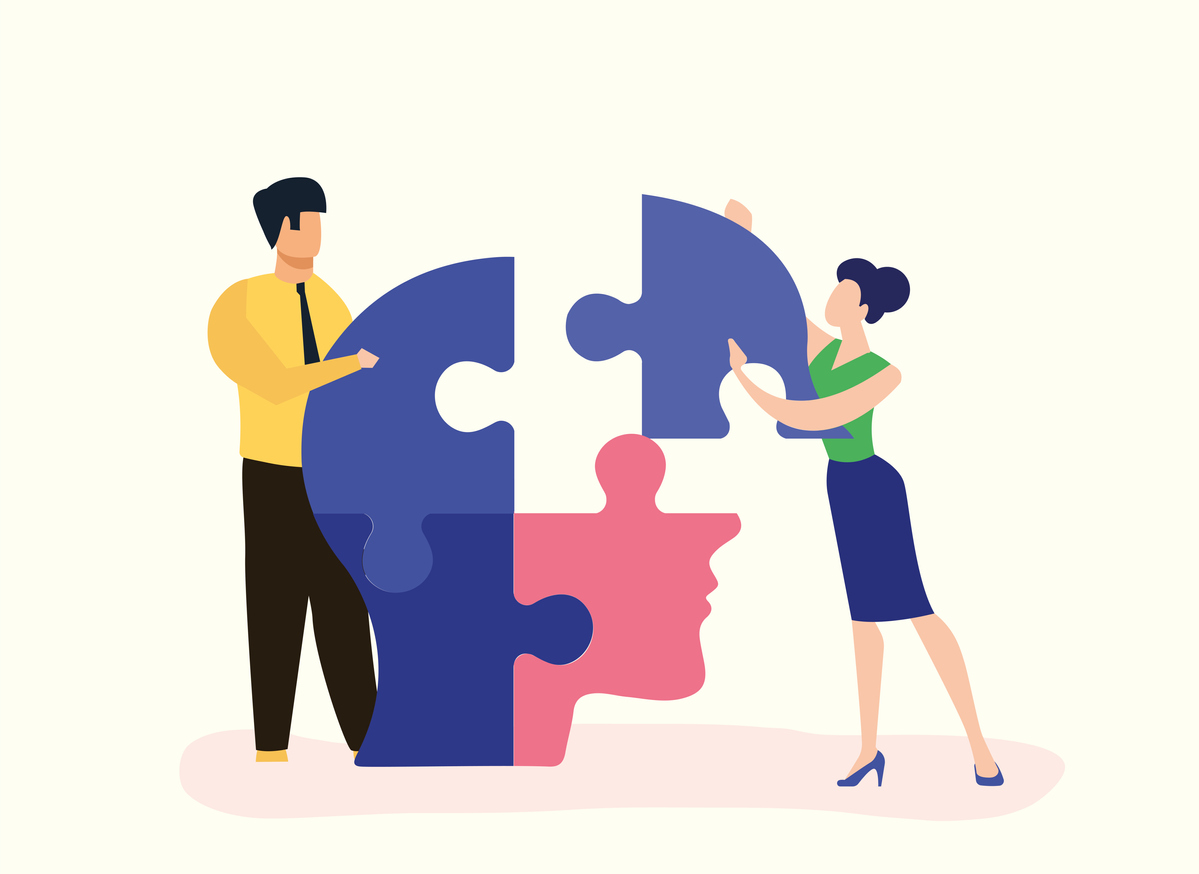 A message from Dr. Saeid Gholami, the founder and CEO at iCareBetter:
The story behind the movement
When I used to practice as a primary care doctor, I saw patients' struggles to find doctors that could do proper endometriosis surgery. Endometriosis patients often came back to our clinic month after month without change in their pain and suffering. Many patients had multiple failed surgeries. That was because almost all gynecologists claimed expertise in endometriosis surgery. Unfortunately, patients could not differentiate truly skilled gynecologists from others for treating endometriosis. One specific patient that I still think of after a decade was a thirty-five years old lady with rectal bleeding during her periods. I recall her coming back every month until everyone believed she was seeking attention. And no one could help her. We tried hard to find endometriosis surgeons for the patients, but no doctor would be able to show enough knowledge and expertise to earn our trust. Some of them claimed endometriosis expertise, but after a couple of questions, we realized that they could not manage the complexity of this disease.
Someone needs to stand up and build a solution when there is a problem. That is how the world has improved since the beginning of humanity. And it was our turn to make something to enhance the world of endometriosis patients. We created iCareBetter to help patients find doctors who possess the knowledge and surgical skills needed for endometriosis treatment. iCareBetter makes the search for endometriosis doctors much more effortless and removes the randomness of finding an endometriosis specialist. By having a platform of peer-vetted endometriosis surgeons, patients can focus on finding a doctor that will match their criteria and personal needs. Criteria such as location, cost, team, and areas of expertise can define a patient's path to recovery. And patients do not have to worry about the doctor's basic understanding, empathy, and skills of endometriosis care.
Searching for an endometriosis surgeon is very hard. Most of the time, you have no idea about their surgical skills and whether they will be able to treat your case. iCareBetter evaluates gynecology surgeons for their skills in managing different types and locations of endometriosis. Their surgical expertise is peer vetted, so their ability to do safe surgery. We bring endometriosis specialists closer to patients.
What is iCareBetter's mission?
To help endometriosis patients receive efficient care. To educate patients on endometriosis, to better understand endometriosis and patient's needs. Patients wait years to receive a diagnosis, are sent to various specialties, and undergo multiple surgeries, and very few people take their pain seriously. iCareBetter mission is to improve endometriosis patients' lives by providing them with what is needed the most; doctors that can handle each individual's unique case.
Who is behind iCareBetter?
I, Dr. Saeid Gholami, am the founder of iCareBetter. I have training as an MD, MBA, and MS in Digital Technology. My training is not in OBGYN, and at the moment, I do not provide care to patients. I founded iCareBetter with my financial resources and then had some family and friends invest in the company to support us. None of the investors are related to the current doctors on the website. And none of the doctors on the website have any ownership or leadership position in the company.
Last words
Like every other life-changing initiative, ours started with a personal story and someone who wanted to make a change. My personal goal has been to improve patients' lives at the minimum cost for them. And we are just at the beginning of the road. There are many patients with endometriosis who need help. And we have several problems to solve for the patients and the community. Nothing will stop us as long as endometriosis patients use iCareBetter to find hope and care for their debilitating pain and suffering.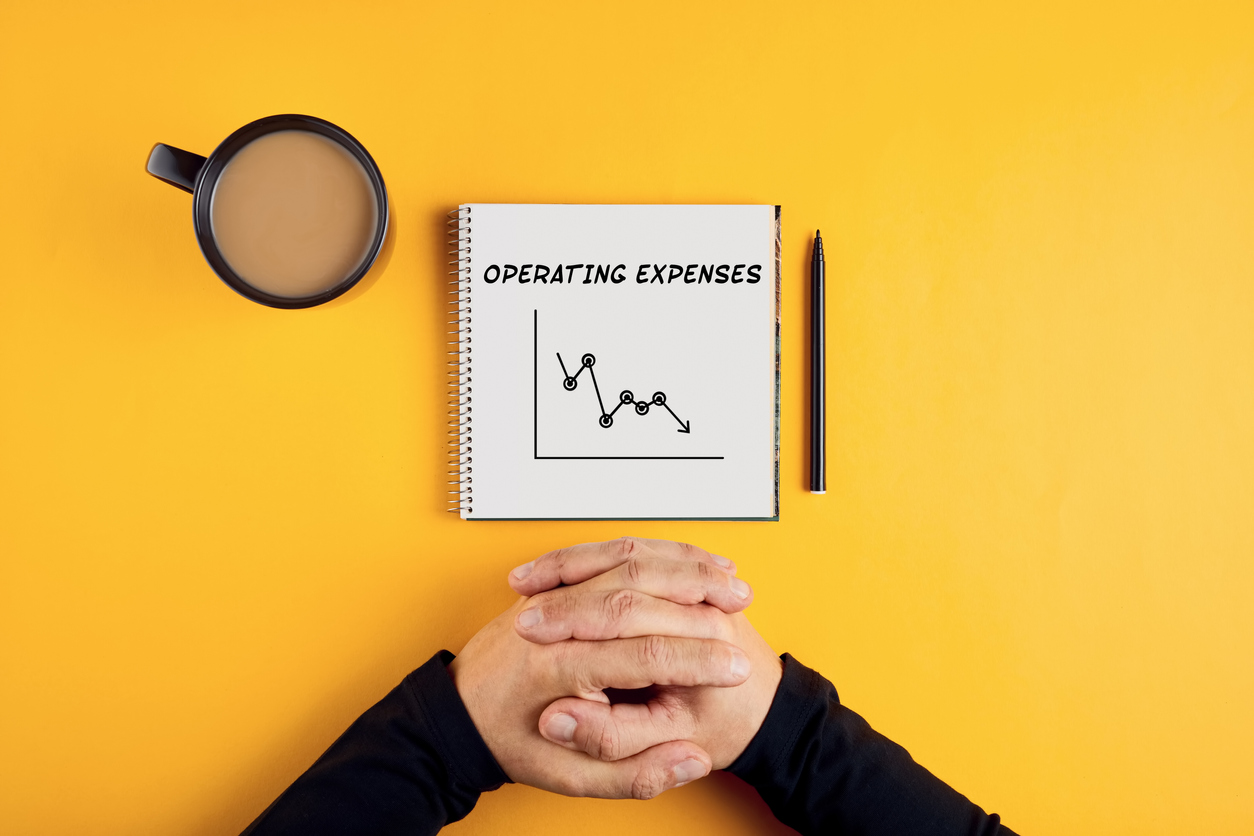 From the beginning of iCareBetter, money has always been questioned. Some think iCareBetter should offer services for free to providers because it costs nothing. But there is a high administration cost for running iCareBetter. The charges come from educating patients and providers about endometriosis and quality of care, maintaining and improving the website, and responding to patients' and providers' requests and questions. I am going to share our costs with you in this article.
The costs for operating iCareBetter:
Education about endometriosis and the importance of expert provider
It takes an average of 10 years for a person with endometriosis to get a proper diagnosis. Then several years go by, trying various hormones, artificial menopause, and suboptimal surgeries. After many years and multiple failed treatments, a patient might find an expert who understands endometriosis and how to treat it. We at iCareBetter want to cut that time to less than a year and help patients connect with the expert endometriosis provider as soon as possible. Achieving this goal requires extraordinary efforts in educating the public, patients, and providers. Therefore, we are responsible for making educational content and distributing it on the internet. Content creation and distribution are crucial for raising awareness about endometriosis, the importance of skilled surgery, and fighting misinformation. And it costs money and takes significant effort to create and distribute good educational content about endometriosis.
Reviewing doctors' applications
iCareBetter takes a significant financial loss on each application; please continue reading for more explanation. After we receive an application with three full surgical videos (mostly between 2-4 hours long), our team has to de-identify all documents and prepare the videos and questionnaire for reviewers. It takes 5-10 hours per application, costing us about $400 on average to prepare the application for review. Then we send the videos and the rest of the applications to reviewers and follow up with them multiple times to submit their reviews. After the reviewers send their reviews, they get compensated for their time. Compensating the reviewers cost us, on average, $350 per application. Therefore on each application, we spend $750 and only charge $400. Consequently, we lose $350 on reviewing each application.
Website maintenance, APIs, and optimization
iCareBetter has an online website core to its services to patients and providers. Providers use the website to apply for vetting. Patients use search engines and many other features on the website to find doctors and learn about endometriosis. Almost all of these features are paid plugins, apps, or APIs. Moreover, there is a sophisticated web developing team behind iCareBetter to deliver the results to our community. Keeping a high-quality website that serves patients and providers with high standards is costly.
Answering questions from patients and providers
Every day our team receives many questions and inquiries from patients, advocates, and providers. It is our responsibility to answer them. Here are some examples:
"Do you have a doctor in region X?"
"Does doctor Y accept new patients?"
"I can not get someone from Dr. Y's office to answer me, has their phone number changed?"
"Why does the link to this article is broken?"
"How can I join the platform?"
"I am changing my office location; please update my info."
"I want to apply for more specialized surgery areas. How can I do that?"
Every question we receive from a patient or a doctor is our top priority. These questions can define the care plan or the surgery outcome for one or more patients. So we are committed to answering these questions. And answering questions needs the time and focus of a reliable person. And this is another layer of costs added.
Final words
The list of costs does not stop here, but I hope you have seen enough information to justify our desire to make money to keep iCareBetter alive. It costs to run a website that aims to be patient-centric, uplifts the community, and brings transparency to the endometriosis community for a better patient outcome.
Please let us know what you think about this matter.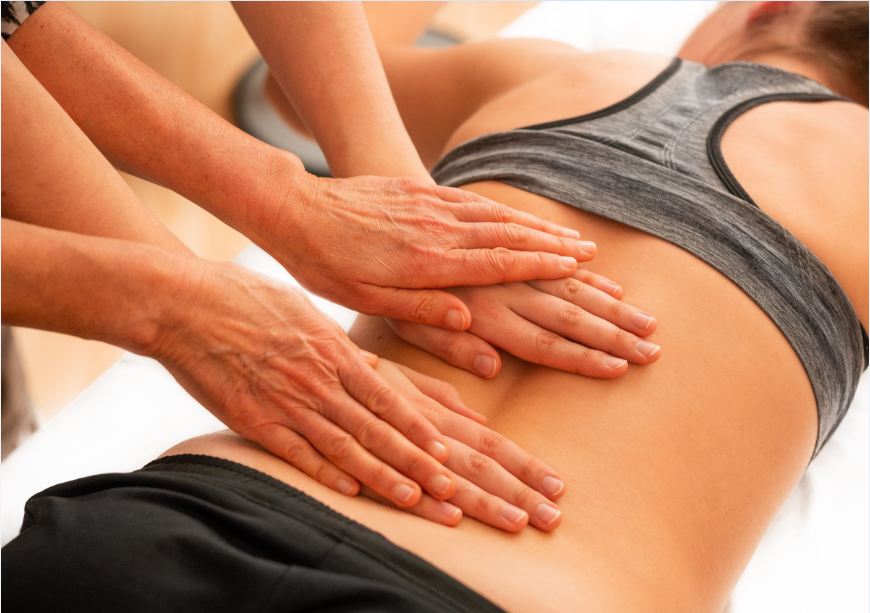 Why do you get a referral for Physical Therapy after excision surgery?
Endometriosis is a chronic condition and it takes almost 10 years to diagnose the condition in most cases.
The women suffer from severe pain and disability before they are really diagnosed with endometriosis. Pain leads to muscle guarding and spasms which leads to further limitation in mobility and function.
Muscle guarding can also affect fascial mobility. Fascia covers our body from head to toe, it covers the muscles and organs and connects muscle to muscle and muscle to organ. Any fascial restrictions can affect the mobility of the organ and body and also function.
Decreased mobility can affect the circulation and lymphatic draining. Many women present with blood stasis and swelling of pelvic region- vulva, discoloration and sometimes itching.
Some women with endometriosis can present with the descend of a small intestine between uterus and rectum and it pushes the wall of vagina, it is called "enterocele".
Surgery can lead to scar tissue and muscle guarding which can affect the normal biomechanical movement.
Many women have pain and pelvic floor dysfunction after surgery which can affect the function.
Top endometriosis physical therapists
pelvic floor therapy for endometriosis
Table of Contents
How does fascial mobility affect the pelvic floor function?
How can Physical Therapy help?
How does fascial mobility affect the pelvic floor function?

Facia lines from Amygornall.com
The abdominal fascial restrictions from guarding can affect the mobility of the fascia of the large and small intestine. Scar tissue after surgery can also affect the abdominal fascial mobility.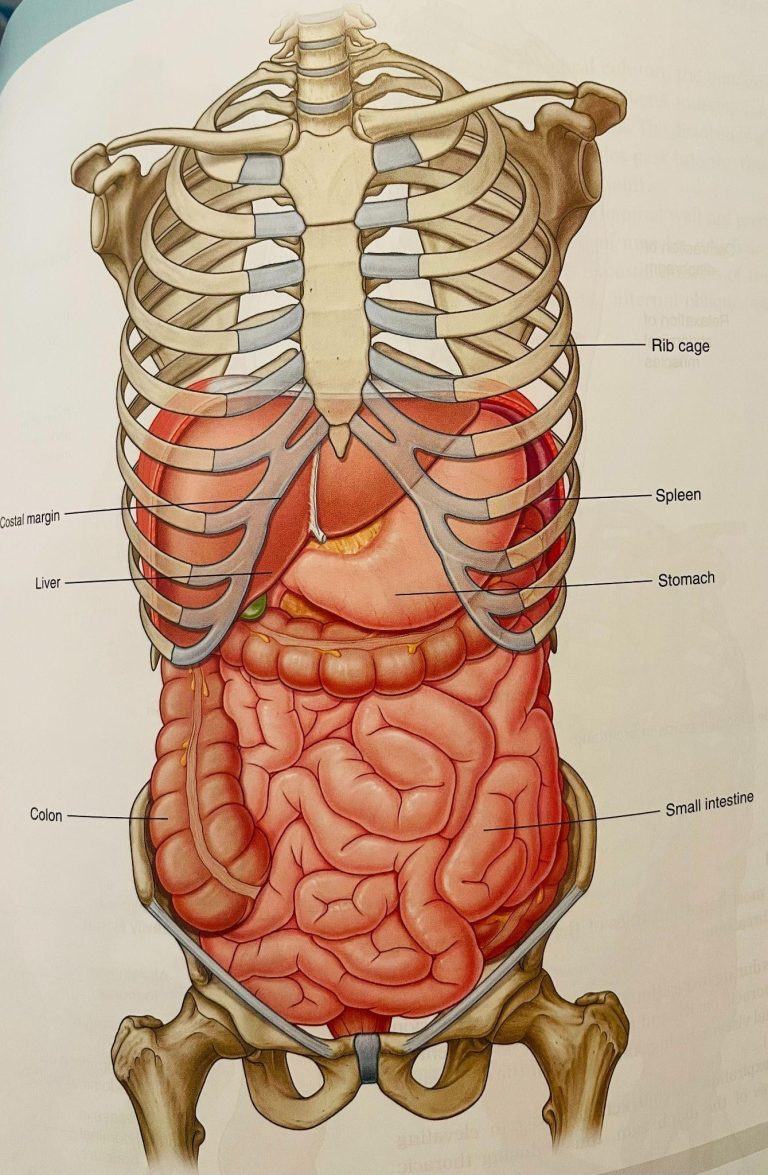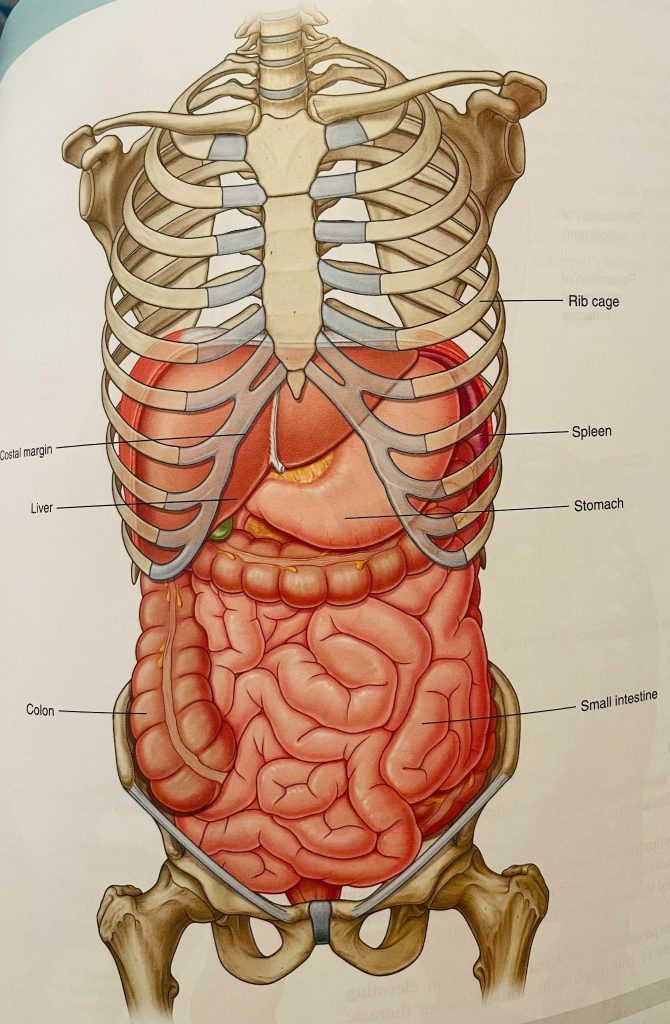 This is image is taken from Grey's Anatomy
The restrictions of the fascia around cecum (ascending colon on right side) and sigmoid colon (descending colon on left side) can affect bowel movement- many women have constipation, diarrhea, pain after bowel movement, bloating, and food intolerance. Constipation is defined as
Small palates, hard stools, straining
Not able to empty bowels completely
Less than 3 spontaneous bowel movements a week
The patient has to do manual maneuver to pass the stool
Straining with stools can lead to pelvic floor dysfunction and increase the risk of prolapse
Bristol stool scale helps to understand the consistency of stool and relation to constipation. As if you have bowel movement everyday does not mean you are not constipated. Bristol stool scale 1-2 is considered as constipation, 3-4 is considered as normal bowel movement as long as the person is not straining while doing bowel movement, 5-7 is considered as diarrhea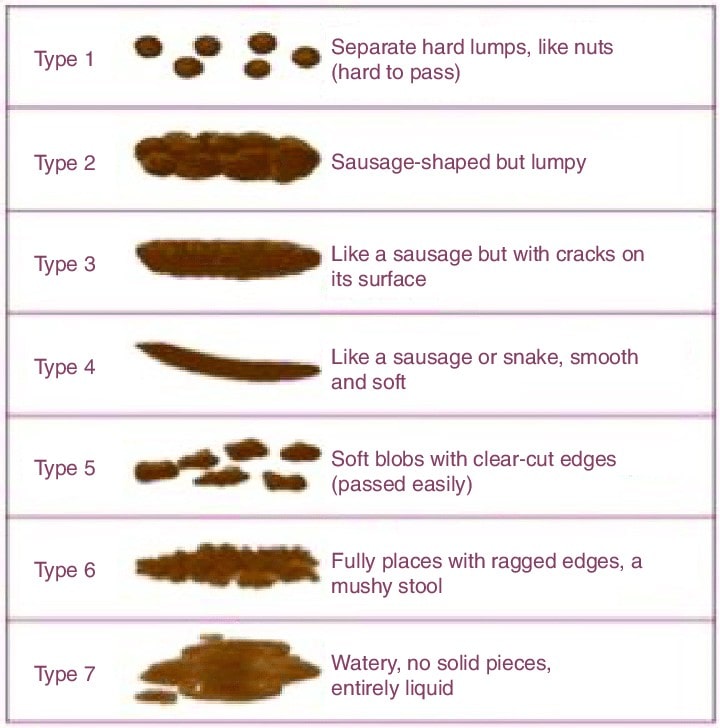 The restrictions of fascia around the bladder can cause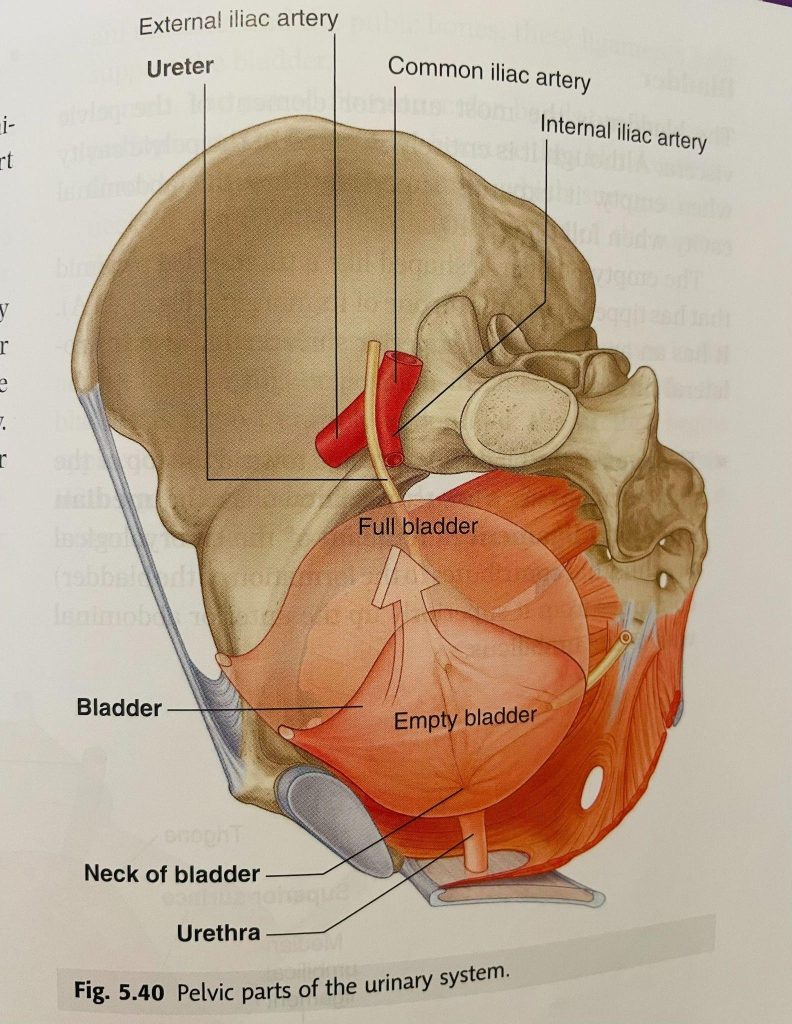 The image is taken from Grey's Anatomy
Increase in urinary urgency and frequency
Bladder fascia shares the fascia with pelvic floor through urethra and it can cause stress/urge or both urinary incontinence.
Bladder fascia also shares the fascia with obturator foramen where obturator internus muscle attaches. Obturator internus muscle is one of the major rotator muscles of the hip. Restrictions of bladder fascia can affect the mobility/mechanics of the hip and also can cause pain. Many women with hip pain without any pathology might have a connection to the bladder fascia. They always have one of the bladder symptoms such as urgency/frequency/burning of urination or incontinence.
Anatomically small intestine sits on the bladder. The small intestine moves up and allows the bladder to fill. If the fascial mobility of the small intestine is limited or if the small intestine has descended, the bladder does not get enough room to fill and that leads to increase in urgency and frequency.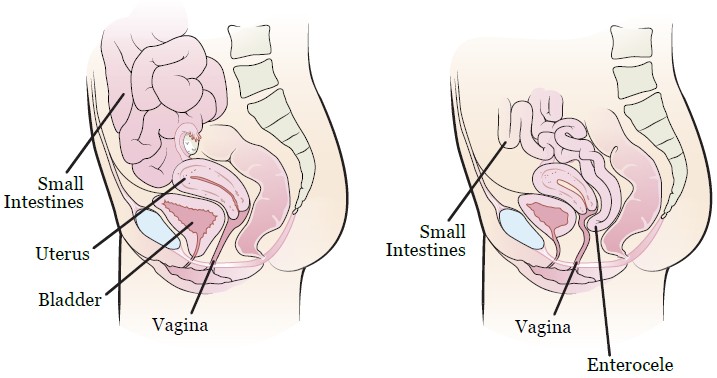 The image is taken from Sloan Kettering Institute – research
The diaphragm and pelvic floor work as a piston during the breathing. When we breathe in, the diaphragm moves down along with the pelvic floor and when we breathe out they both move up. Breathing mechanics is very important for pressure mechanics- that means it provides stability, keeps the organ continence, pelvic floor function, lymphatic draining, and reduces the strain on joints. The factors can affect the breathing mechanics
Abdominal fascial restrictions
Shallow breathing from pain
Decreased mobility of fascia of diaphragm/pelvic floor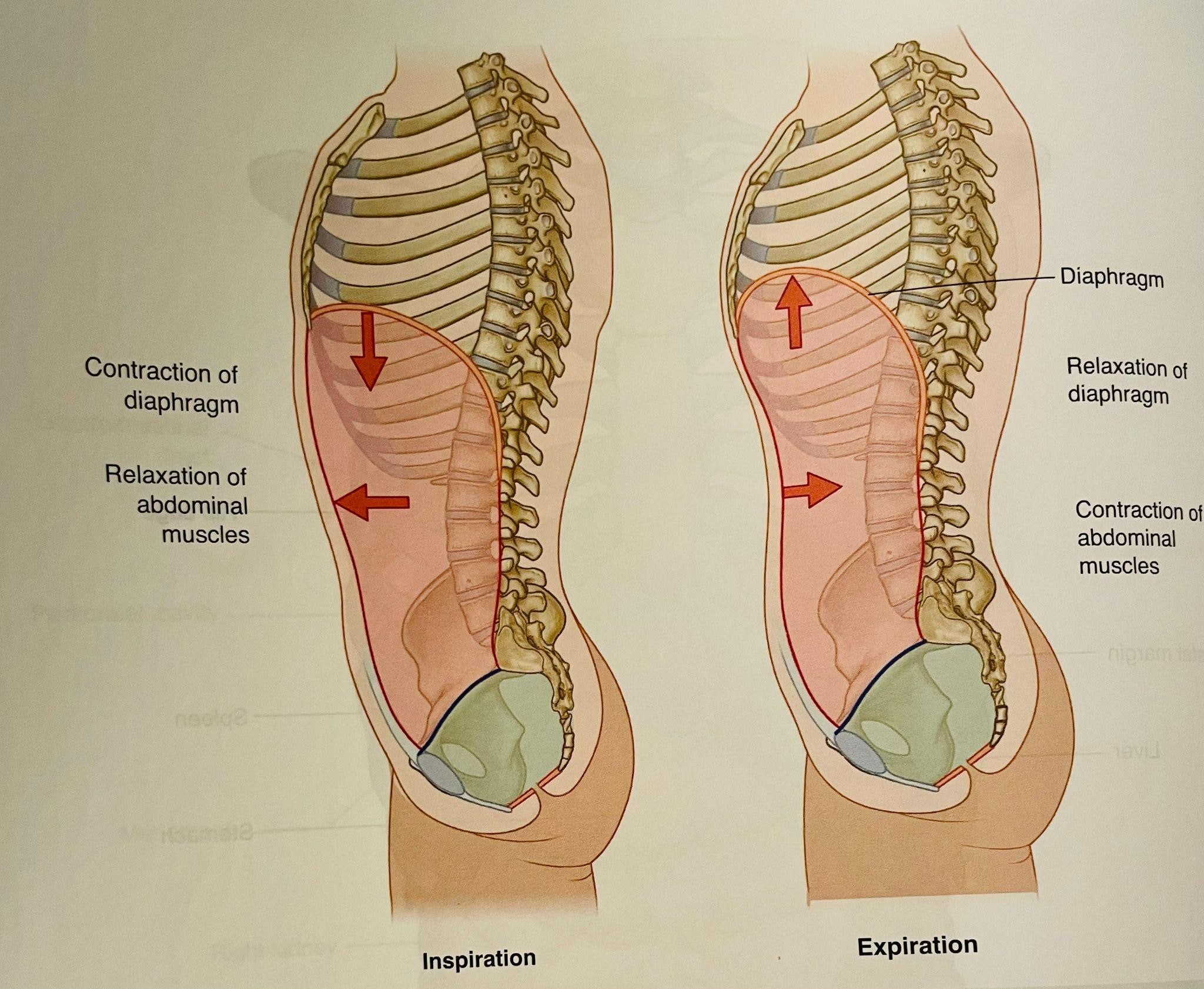 The image is taken from Grey's Anatomy
The restriction of fascia can affect the circulation and lymphatic drainage. Many women have pelvic congestion and also swelling of vulva and itching.
How can Physical Therapy help?
Goals of Physical Therapy are
Reduction of pain
Improve posture
Improve mobility of muscle/fascia and organ to improve biomechanics and movement of the body
Improve circulation and lymphatic drainage
The Physical Therapist have to perform detailed evaluation on fascial mobility, joint mechanics, muscle guarding pattern, posture, any swelling or signs of congestion, bowel and bladder function, sexual function, pelvic floor muscle function, lumbar spine/sacroiliac joint mobility and stability, breathing mechanics, load transfer, and central sensatization. I have found great success with fascia mobilization on abdomen/chest wall/diaphragm, and around the abdominal organ/pelvic floor muscles to reduce pain, improve mobility, circulation, breathing mechanics, bowel/bladder function and overall well being.
About the author
The author of this article, Neha Golwala, PT, DPT is a vetted endometriosis physical therapist. With more than 10 years of experience, she works at Zuppa Physical Therapy P.C. in New York. Neha uses manual therapy techniques including myofascial release, joint mobs, and neurominetic energy. She is an expert in the development of posture awareness and connecting mind to body to recover from injuries and prevent injuries and improve performance.
If you've been told that endometriosis goes away after menopause, this may not be the case. So, this may not be a great strategy if you're trying to "wait out" endo through perimenopause and into menopause.
It is reasonable to think that chronic conditions of your female reproductive organs, like endo, might also go away when you stop having periods. Here's a look at how endo may or may not change after menopause, based on what we know about molecular biology and hormonal changes as you get older.
Table of contents
Endometriosis after menopause: The molecular biology
Endometriosis Symptoms after menopause
Estrogen replacement after menopause with endo: is it safe?
How about compounded natural or bioidentical hormones?
How about plant-based phytoestrogens?
When is surgery an option for peri and post-menopause endometriosis?
Endometriosis after menopause: The molecular biology
Endometriosis cells and tissue look very similar to the normal uterine endometrial lining. Both are stimulated to grow and both try to shed monthly under cycling hormonal influence. During a menstrual period, endometrial tissue has the ability to shed and exit via the cervix and vagina. Unfortunately, the similar-looking endometriosis tissue has no way to exit the body and gets trapped, causing inflammation, scarring, and pain.
Uterine endometrial tissue needs the hormone estrogen to grow, and usually, but not always, so does endometriosis. When you go through menopause naturally, your ovaries produce less estrogen. This causes symptoms such as hot flashes and night sweats. But the commonly held belief is that endometriosis may improve, or even go away, with the reduction in estrogen production by ovaries. We now understand why this does not happen in all women through molecular biology research.
Endometriosis at a molecular level
While many factors control endo growth, including immunologic ones, exploring the molecular biology of hormones in menopause suggests that hormones can undoubtedly be a big part of the picture. In addition to the usual conversation about external estrogen from ovaries, which decreases towards menopause, intra-cellular production of estrogens also plays a critical role in the pathogenesis of endometriosis. This increases in peri and postmenopausal women who have persistent active endometriosis lesions.
Without getting lost in the details of hormone enzyme activation and deactivation, which results from genetic switches getting turned on and off, suffice to say that research supports the following. There is local estrogen production in endometriosis cells, which activates other feedback loops at the cellular level. This activation of loops causes even more estrogen production and resistance to progesterone (the balancing hormone). This affects macrophages and pro-inflammatory cytokines (e.g., TNF-α and IL-1β), which sets off another chain reaction. These also create molecular signals (e.g., VEGF) that stimulate microscopic blood vessel formation to feed the endo cells and activate anti-apoptotic genes (e.g., Bcl-2), creating more endo growth. This leads to local tissue trauma, nerve stimulation, fibrosis, and pain.
What happens to your symptoms could depend on the severity of your symptoms before menopause and hormonal and inflammatory balance. If your endometriosis is mild, it may get better with menopause. If your disease is severe, symptoms are more apt to persist. Why? Several reasons: scarring and fibrosis that only gets worse and a molecularly more active endo type that persists and keeps growing after menopause. It is currently impossible to predict what type you may have and what molecular signals are in play in any given individual.
If your symptoms don't improve even after you've stopped having menstrual cycles, surgery may be the best option for you. Surgery to remove all of your endometriosis and fibrosis will often be more effective than medication. Years of growth and fibrosis can lead to more local nerve noxious stimulation, and the first step is to remove this. Medications, including natural enzyme supplements, will not dissolve scars, and any persistent active endo is also more difficult to control after menopause. Many other molecular signaling paths are operational, making it harder to determine the best target to block abnormal effects. All the various inter and intracellular signaling forms are under intense research.
Types of Endometriosis Pain & Natural, Medical & Surgical Treatment
Estrogen replacement after menopause with endo: is it safe?
All of the above concerns how, when, and where estrogen is produced. But how this affects cells in your body, including endometriosis cells, depends on the presence or absence of estrogen receptors. You can think of the estrogen molecules as little keys which float through your bloodstream and tissues (or locally produced on or near the endo cells), and the estrogen receptors are like little locks present in and on the cells. The two have to connect, or the key has to fit the lock to produce a molecular signaling event at the cellular level. One of these signaling events is whether or not to stimulate growth.
There are different estrogen receptors called estrogen receptor alpha (ERα) and beta (ERβ). In some estrogen-sensitive tissues, like the breast or uterus, these two types can be variably pro-growth, and in others, they can be inhibitory. In addition, there is a progesterone receptor (PR) that binds progesterone in the same fashion via a lock and key mechanism. Endometriosis cells have overexpression of mainly ERβ and underexpression of PR. This imbalanced expression of receptors leads to progesterone resistance and amplification of the growth signal provided by estrogen. This only scratches the surface of incredible complexity, but hopefully, you get the idea.
In general, to alleviate postmenopausal hot flashes, depending on whether you have a uterus or not after menopause, estrogen alone is often prescribed (no uterus) or combined with progesterone (the uterus is in). This is because progesterone balances the effect of estrogen on the uterus and reduces the risk of endometrial cancer due to estrogen-induced overgrowth of the endometrium.
The exact ratio of alpha (ERα) and beta (ERβ) and the amount of PR present can be variable in endometriosis. It can change over time into menopause or after surgically induced menopause due to early removal of the ovaries. So, theoretically, any hormonal replacement will affect endo cells to some degree and may amplify the degree to which local estrogen is produced, as discussed above. The degree to which this happens and evolves is not predictable from person to person.
Where does that leave us? It comes down to risk vs. benefit discussion because a reasonable amount of estrogen replacement after menopause can help the quality of life and bone health. Studies have not proven whether or not this can activate or amplify endometriosis growth after menopause.
How about compounded natural or bioidentical hormones?
The long answer to this is very complex and depends highly on the quality of these hormones and whether or not the dosages are correctly mixed and, if one were to use combinations that are applied to the skin, degree of absorption, and much more. The problem with synthetic vs. natural arguments notwithstanding, the effect on the very variable and unpredictable receptor signaling described above remains theoretically unchanged. There is also a higher risk of inadvertently taking a higher dose since many are locally prepared and thus subject to less regulation. Get a highly qualified opinion and possibly several opinions and do a lot of due diligence personal research before going this route.
How about plant-based phytoestrogens?
Plant estrogens, otherwise known as phytoestrogens, uniquely attach to estrogen receptors. They can bind to either type of estrogen receptor but preferentially bind to ERβ. In doing so, they take up space and block the ability of regular estrogen to bind to the receptor. In terms of helping menopausal symptoms, estrogen receptors also exist on blood vessels, and the binding of phytoestrogens helps stabilize the blood vessels, reducing hot flashes. The effect is less than that caused by regular estrogen but is helpful in many women. At the same time, there can be a relative blockade at the endometriosis cell level. Again, given the differences regarding receptors and signaling effects between individuals, this is not 100% predictable but can be a win-win nonetheless.
Along the natural, integrative line of thought, a couple of corollary strategies is how the estrobolome and seaweed figure into this puzzle. First, the estrobolome is part of your gut microbiome that can metabolize the excess estrogen in your body and eliminate it. This includes the excess estrogen produced by ovaries, local estrogen created at the cell level, and the toxin type of estrogens called xenoestrogens. Keeping your microbiome healthy and happy with probiotic supplements or fermented foods is the action time. Second, we know that seaweed can predictably reduce circulating estrogen. This can retard any hormonal influence on the regrowth of endo, especially if the bulk of any disease is removed surgically.
When is surgery an option for peri and post-menopause endometriosis?
If symptomatic endo is suspected as one gets closer to menopause, it merits discussion about expert removal of as much as possible via excision surgery. Ideally, a surgeon should remove all visible lesions in this case. Even if undetectable microscopic implants are left behind, removal of pain-producing scars/fibrosis and the bulk of any active endo limits the number of cells that might grow back over time, whether or not hormonal replacement is taken.
There is one more reason for considering surgical removal. If you have a family history of cancer or have active endo as you enter menopause, given the known molecular abnormality overlap between endo and cancer (e.g., ARID1A), the risk of malignant degeneration may be higher. This is a highly individualized situation, but some can be critical to balancing the surgical risks vs. potential benefits.
Surgical concerns
So, with all of the above in mind, is there a reason NOT to have surgery to remove endo, especially if you have symptoms as you get close to or enter menopause? Of course! Even minimally invasive surgery is not risk-free, and the risks can increase as you get older. Scarring and fibrosis from advanced endometriosis possibly increased from prior surgeries, leading to complications and damage to organs, including the bowel. For this reason, selecting an über expert surgeon at that point in life is crucial.
An über expert surgeon can handle pretty much any possible finding in the pelvis and abdomen. Moreover, they can address oncology risk concerns if you are at higher risk with a family history. This means that the right surgery for cancer would be performed if cancer were suspected or found during surgery. But short of cancer, this surgeon needs to be able to handle small bowel, rectal, bladder, ureteral involvement, even disease in the upper abdomen and diaphragm. Deep infiltrating endometriosis implants are more common if they have been allowed to grow over the years. This full-spectrum surgeon might be a gynecologic oncologist who has experience in endo excision. But even they may need a cardiothoracic surgeon if endo involves the chest cavity. Cardiothoracic surgery is an entirely separate specialty of surgery. Alternatively, a minimally invasive surgery team including an endo excision trained GYN surgeon, a urologist, a general surgeon, and possibly more would need to be available. It can be a logistic challenge to gather such a team, but this is usually possible in centers that specialize in endometriosis surgery.
Join endometriosis forum and discover endometriosis stories
Read on endometriosis forum: What are the long term side effects of lupron?
The author of this article, Dr. Steven Vasilev MD is a fellowship-trained, triple board-certified integrative gynecologic oncologist specializing in complex pelvic robotic surgery. He focuses on advanced & reoparative endometriosis excision and molecular integrative healing, especially as it applies to women of older reproductive age and in menopause.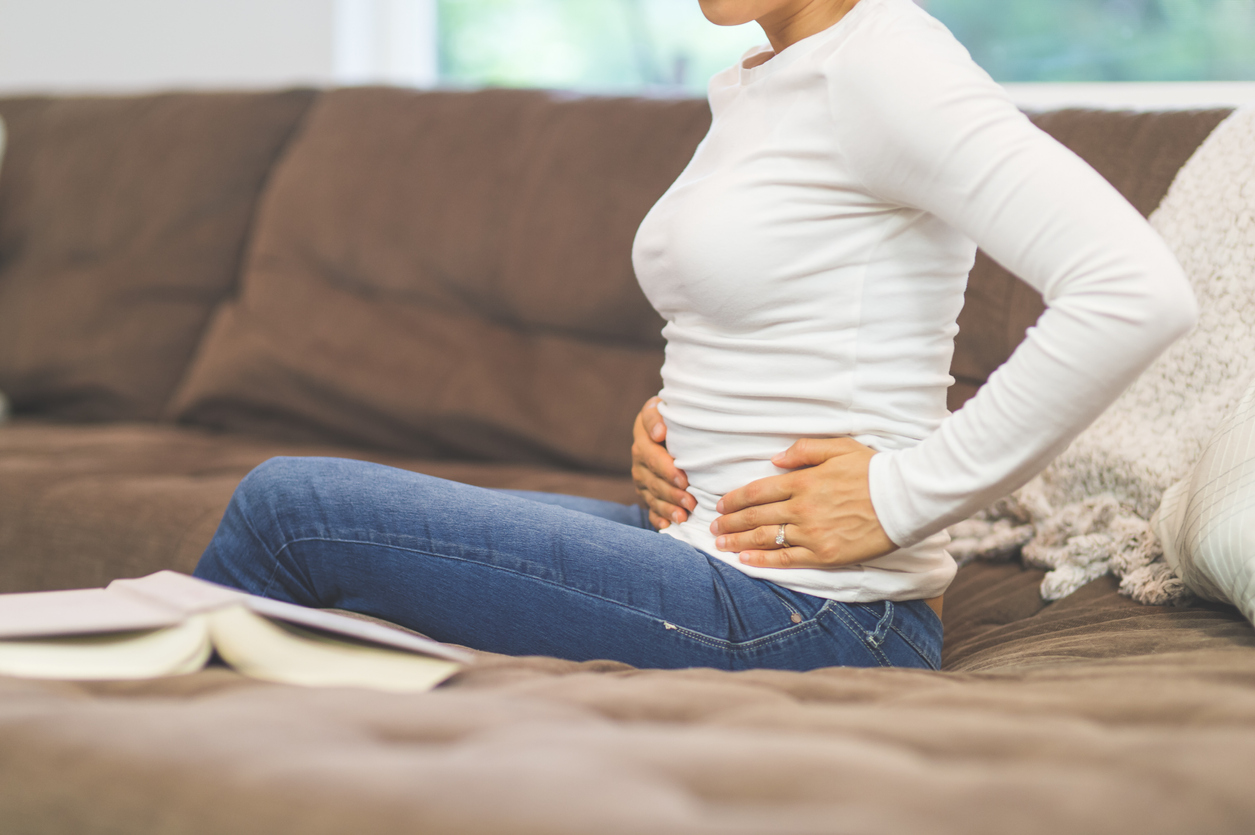 Learn How People Feel Endometriosis Pain in Different Locations
Endometriosis pain is hard to explain to people who have never experienced it. Why? For many reasons. One of them is that each patient with endometriosis (endo) will endure their specific type of pain. Some patients experience pain during sex, while others may have pain after sex. Another example is that some patients have endometriosis pain in the lower back, and others sometimes have it all over the back and even the hips!
Want to know how to deal with endo pain? In this article, we will review the various types of endo pains, their locations, characteristics, and treatments.
Read more: How Do I Know If I Have Endometriosis? Endometriosis Signs
Table of Contents
Where is Endometriosis Pain Felt?
What Does Endometriosis Pain Feel Like?
Why Do Endometriosis Patients Experience Different Types of Pain?
Different Types of Pain and Their Origins
How Does Endometriosis Pain Differ From Menstrual Pain?
Endometriosis Pain Treatment Options
Do You Have Endometriosis Pain?
Where is Endometriosis Pain Felt?
Unfortunately, it can be difficult to distinguish exactly where endo pain is coming from. This difficulty is because endometriosis pain can feel non-specific and may affect various parts of your body at different times. Can endometriosis cause back pain? Yes. Some patients experience endometriosis rectal pain or generalized pelvic pain – while other people with endo might have pain in their chest, back, or even hips. To that end, pain location usually results from where the endometriosis tissues reside inside the body.
What Does Endometriosis Pain Feel Like?
It can be tough to explain what endometriosis pain feels like. This is especially true when a woman tries to explain this pain to a guy. For one, most women complain that endo pain feels like very excruciating period cramps. However, unlike period cramps, many patients with endometriosis report that this sensation is not limited to just the area surrounding the uterus. Patients with endometriosis often experience:
Pelvic pain
Abdominal pain
Pain during bowel movements
Sciatic pain
Pain during or after intercourse
Leg pain
Rectal pain
Pain with urination
Menstruation can exaggerate these types of endo pains. But many patients experience these symptoms outside their period.
Why Do Endometriosis Patients Experience Different Types of Pain?
Endometriosis is a chronic inflammatory condition that affects each patient differently. Why? For the most part, the type of endometriosis pain you experience will depend on the location of the lesions and the progression of the disease. Furthermore, feeling the pain in one part of the body doesn't mean that it originated from that body part. It is because pain often radiates to other parts of the body.
Different Types of Pain and Their Origins
Pelvic Pain
Endometriosis is when tissue similar to the endometrium grows outside the uterus. In most cases, these tissues grow in areas close to the uterus, i.e., your pelvis, reproductive organs, and abdomen.
Meg Connolly, diagnosed at the age of 23 with endometriosis, said that:
"Endometriosis causes a pain that's very difficult to describe. It's more than just 'bad cramps' — it's the type of pain that even over-the-counter (OTC) medicine won't resolve."
Back Pain
Can you have back pain with endometriosis? Absolutely. The endometrial growths can stick to the front of your pelvic cavity or your lower back. Endo back pain presents deep within the body. This condition can result in sciatic pain.
Is the back pain you experience caused by endometriosis? Back pain is a common ailment among patients of all demographics. However, endometriosis back pain stems from deep inside the body. Furthermore, another indication your back pain might be from endometriosis is that it won't improve by seeing a chiropractor or changing your posture.
Leg Pain
Leg pain can result from endometriosis when the lesions grow near or on the sciatic nerve. Patients describe endometriosis leg pain as the following:
A dull throb
A sharp stabbing sensation
A sudden spasm that feels similar to a leg cramp
Patients with severe leg pain from endometriosis may have difficulty walking comfortably or standing up quickly.
Pain During Intercourse
Endometriosis tissue and scars around it can result in a painful nodule to touch. These nodules may occur in several places, including:
Cervix
Uterus
Pelvic cavity
Rectovaginal septum
The presence of these nodules may lead to sharp pain felt in the vaginal or abdominal areas during sexual intercourse or immediately after.
Endometriosis Painful Bowel Movements
Endometriosis tissue can grow in the bowel wall or the space between your rectum and vagina. This abnormal growth results in these symptoms:
Diarrhea
Difficulty passing urine
Irritable bowel syndrome (IBS)
Painful bowel movements
Bowel pain can be sharp and consistent. Moreover, pain from the bowels can worsen if combined with poor lifestyle habits, such as diets high in greasy processed foods.
How Does Endometriosis Pain Differ From Menstrual Pain?
Endo pain is different from normal menstrual pain. But also pain from this disorder typically feels different for each person who experiences it. However, there are a few things that set endo pain apart from menstrual pain, including:
Endo pain is typically chronic, lasting for more than six months.
The pain happens several times in the month, before and during your menstrual cycle.
Frequently the pain is severe. As a result of this severity, over-the-counter pain relievers typically do not provide relief.
Endometriosis pain is often consistent. Therefore patients can usually recognize it when the symptoms come on.
Endometriosis Pain Treatment Options
Pain relief for endometriosis can be natural, medical, or surgical. Learn more about these three types below. But it is important to know that natural and medical solutions are mostly temporary relievers from this list, and surgery is considered the most permanent treatment.
*Note: iCareBetter is not endorsing any of the treatments but instead provides a list of what helps other patients and routinely performed treatments.
Natural Treatment for Endometriosis Pain:
Rest
Turmeric
Light exercise
Castor oil
Ginger tea
Dietary changes
Pelvic massage
Herbal supplements
A heating pad or hot water bottle
Medical Treatment:
OTC pain medications
Prescription pain medication
Mental health provider that specializes in pain management
Some physicians prescribe hormonal therapy, such as contraceptives. However, new research shows this treatment for endometriosis pain is not a one-size-fits-all solution. A recent study out of Yale came to the following conclusion:

"PR (progesterone receptor) status is strongly associated with response to progesterone-based therapy. Receptor status in endometriosis could be used to tailor hormonal-based regimens after surgery and negate trialing progestin-based therapy to determine resistance. Ascertainment of PR status may allow for a novel, targeted, precision-based approach to treating endometriosis."
Surgical Treatment
Minimally Invasive Surgery for endometriosis is a way to remove endometriosis lesions permanently and help with the pain. In this procedure, the surgeon cuts small incisions into the abdomen and inserts a thin tube with a viewing light (a scope) into the body. Then this scope can visualize lesions, take tissues samples, and remove scarring.
A laparotomy is a surgical procedure where the surgeon cuts and opens the abdomen and does not use thin tubes. However, laparotomy is more extensive than minimally invasive surgery and is not often performed in modern medicine due to the risk of complications.
Read more: How to Find an Endometriosis Specialist for Diagnosis, Treatment, & Surgery
Do You Have Endometriosis Pain?
What type of endo pain do you have? And how would you describe it? If you want to find an experienced endometriosis specialist or a different kind of endo provider near you, you can do so on our platform, iCareBetter.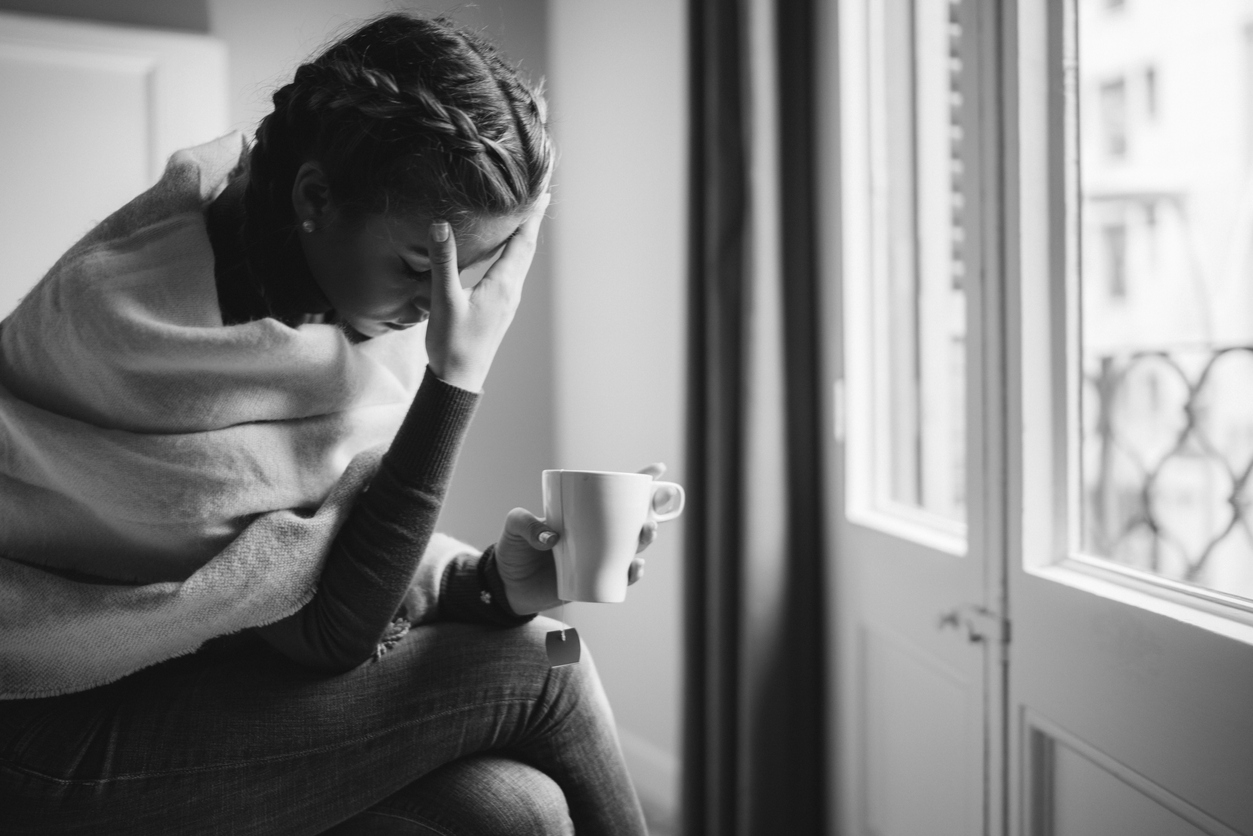 Endometriosis (endo) can cause many issues. Endometriosis patients may have difficulty becoming pregnant or maintaining a full-term pregnancy. Up to 70% of women with endometriosis get pregnant without medical treatment. However, 30 to 50% of patients with endo experience fertility issues and may need endometriosis fertility treatments or surgery. Up to 50% of all women with infertility have endometriosis. According to the abstract in a study published in the International Journal of Women's Health:
"The most common clinical signs of endometriosis are menstrual irregularities, chronic pelvic pain (CPP), dysmenorrhea, dyspareunia and infertility. Symptoms of endometriosis often affect psychological and social functioning of patients. For this reason, endometriosis is considered as a disabling condition that may significantly compromise social relationships, sexuality and mental health."
Does endometriosis cause infertility?
Why Are Women Impacted Emotionally By Reproductive Disorders?
A plethora of reasons exists as to why women can experience deep emotional impact by a diagnosis of a reproductive disorder or a condition that could cause issues with fertility. Some women already worry about getting pregnant anyway, so an endometriosis diagnosis surely doesn't help. Here's a shortlist of some reasons reproductive issues can affect the emotional health of women with endometriosis:
Pressure to conceive right away
Worries about each stage of the pregnancy, from implantation to delivery
Pressured to have a child, even if the person is unsure or not ready
Possible medical interventions, such as IVF
Stress and emotional drainage that can result from endometriosis fertility treatments
Possible laparoscopy endometriosis surgery
Multiple studies demonstrate that a woman's ability to conceive and bear a child plays a big part in her emotional health and self-esteem. While many women don't want to have children, a large portion does. But, they might not be ready for a baby when they receive their endometriosis diagnosis. According to a study out of the Iranian Journal of Reproductive Medicine:
"While infertility is not a disease, it and its treatment can affect all aspects of people's lives, which can cause various psychological-emotional disorders or consequences including turmoil, frustration, depression, anxiety, hopelessness, guilt, and feelings of worthlessness in life."
Endometriosis Patients with Fertility Issues Need Emotional Support
Most endometriosis patients with fertility issues benefit by having a mental health provider as part of their multidisciplinary team.
Endometriosis impacts many facets of a person's life. A recent study concluded that:
"Furthermore, there is an urgent need to develop and evaluate interventions for supporting women and partners living with this chronic and often debilitating condition."
All Endometriosis Patients Could Benefit From Emotional Support
Many endometriosis patients with fertility issues express no desire to have children. Therefore, some women are unaffected by infertility that might arise from endo. However, it's essential to keep these women in mind because their feelings matter, too. Perhaps some did not want to have kids now but were hoping to someday in the future? Or maybe they are just not with the right person to have children with them?
Whatever the case may be, it's significant that healthcare providers do not overlook a patient's emotional needs, even if they say it doesn't bother them if they cannot have kids. Perhaps a person in this situation may not need as intense emotional support, but they should see a mental health provider have a chance to talk about these feelings and think them through. Some interventions can help one conceive or be ready to conceive even with an endometriosis diagnosis. However, it's significant to remember that the further the disease has progressed, the more complex it is to treat it to regain fertility. Therefore, when you are unsure if you want to have a baby, it's still wise to have all the lesions removed as soon as you can and conduct proper follow-up.
Seeking a Mental Health Provider Experienced With Endometriosis
Endometriosis is a complex and often misunderstood disease. Therefore, women who battle this condition daily, especially those with fertility issues, require a mental health professional familiar with this inflammatory disorder.
Endometriosis encompasses many domains of a patient's life, and fertility issues are not the only things that impact women's emotional health. When seeking out a professional, it's critical to find someone familiar with the disease and its emotional impact on patients.
Importance of Friends and Family
In addition to adding a robust mental health provider to your team, it's also essential that you seek support from your loved ones. Please encourage them to attend appointments with you to have a better understanding of the condition. When the people closest to you can comprehend the emotional roller-coaster accompanying infertility, they will be better prepared to support you emotionally.
When a patient receives a diagnosis such as endometriosis, pain management, and other care items often become the priority. Therefore, it can be easy to overlook the emotional aspect of this condition, especially in someone with fertility issues. This is why it's essential to do your research and find an experienced endometriosis expert to head up your team.
Do You Have Fertility Issues Caused By Endometriosis?
We want to hear from you. What are your thoughts on the emotional challenges? Do you have a solid mental health provider on your team? Leave your responses in the comments below.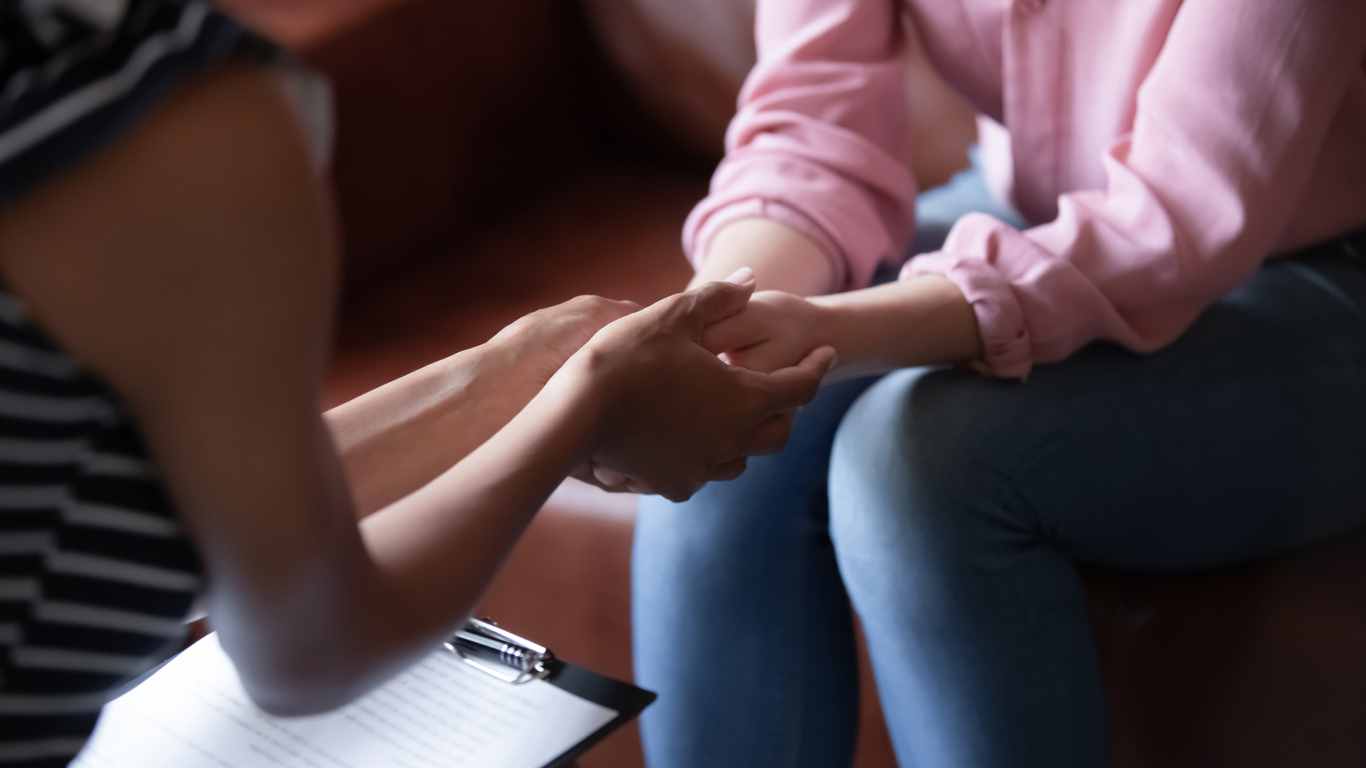 Natural, Medical & Surgical Treatment of Endometriosis Infertility
Endometriosis (endo) is a common condition that affects up to 10% of all women globally. But most people do not realize this condition's impact on a significant proportion of women. Endometriosis and pregnancy complications are a common coincidence. Up to 50% of women with infertility have endo.
Endometriosis and pregnancy can be problematic for patients. And sometimes, endometriosis treatments are needed to conceive. Keep reading to learn more about fertility options for women with endo.
Lack of Evidence-Based Research Stalls Treatment Options
Endometriosis is sometimes like the elephant in the room that no one wants to discuss or do enough research. However, that needs to change because endometriosis is often a disabling condition, and people should know about it. Not only does this condition impact the patient's quality of life, but it also affects the potential for some of these patients to have a family. This situation can affect a marriage, other family members, a partner, etc.
Options for treating women with endometriosis and pregnancy issues can be natural, medical, surgical, or surgery-assisted. Let's review the latest fertility treatments and courses of action for women affected by endometriosis. First, we will briefly discuss how endometriosis and pregnancy are related.
Can You Get Pregnant with Endometriosis?
Natural
Getting pregnant with endometriosis is not always easy, but it's a reality for most patients who have the condition and want to conceive. It's important to emphasize that the body can and still does get pregnant. There are things such as an endometriosis diet that might help. Let's look at the good numbers. Up to 70%, according to some studies, of women with mild to moderate endometriosis will become pregnant without medical intervention.
Medically-Assisted
Statistics show that about 75% of women with severe endometriosis (stage III/IV) will conceive if they desire. Two-thirds of those pregnancies occurred naturally, and one-third with the help of the endometriosis fertility treatment.
If you have endometriosis and are having troubles getting or maintaining a pregnancy, and you wish to carry full-term, here are some medical options that may interest you:
Freeze some eggs: Your ovarian reserve of eggs can decline due to endometriosis. Therefore, some endo specialists recommend preserving your eggs in case you wish to conceive later. Just note that this can be an expensive option.
Superovulation and intrauterine insemination (SO-IUI): If you have normal fallopian tubes, mild endometriosis, and a partner with healthy sperm, this might be the best choice for you.
Fertility medications: Doctors can prescribe medications to produce up to two or three mature eggs. There are also progestin injections that are often used to help fertility issues.
Frequent ultrasounds: If a person is trying to get pregnant, they may go in for frequent ultrasounds to identify when the eggs are most mature. At that time, a doctor can insert the partner's collected sperm.
In-Vitro Fertilization (IVF): This treatment involves the extraction of the egg and sperm. The egg is fertilized outside the body and then implanted into the uterus.
Endometriosis Surgery For Infertility
Many women with endometriosis do become pregnant without medical assistance. However, studies suggest that endometriosis surgery does help a woman to become pregnant without difficulty.
Removal of endometriosis tissue: Evidence shows that pregnancy rates improve if the endometriosis tissues are removed surgically.
Removal of tissue or large endometriosis cysts: Large cysts and tissue accumulation can contribute to infertility. Removing these can help the patient conceive.
Routine follow-up: Women with endometriosis often have cysts that relapse after treatment. It is crucial to complete follow-up visits and possibly have complementary surgeries down the road.
How Your Stage of Endometriosis Impacts Fertility
A diagnosis of endometriosis is a heavy thing to take in, primarily since it's known to impact a woman's reproductive organs. Studies have shown that the extent of endometriosis present during laparoscopy correlates with fertility.
Do You Have Concerns About Endometriosis and Fertility?
We want to hear from you. What is your biggest concern about the fertility impact of endometriosis? Or does it concern you at all? Leave your answers in the comments below. If you need medical attention that is not emergent, be sure to find a vetted endometriosis specialist who is familiar with the disease and modern treatments.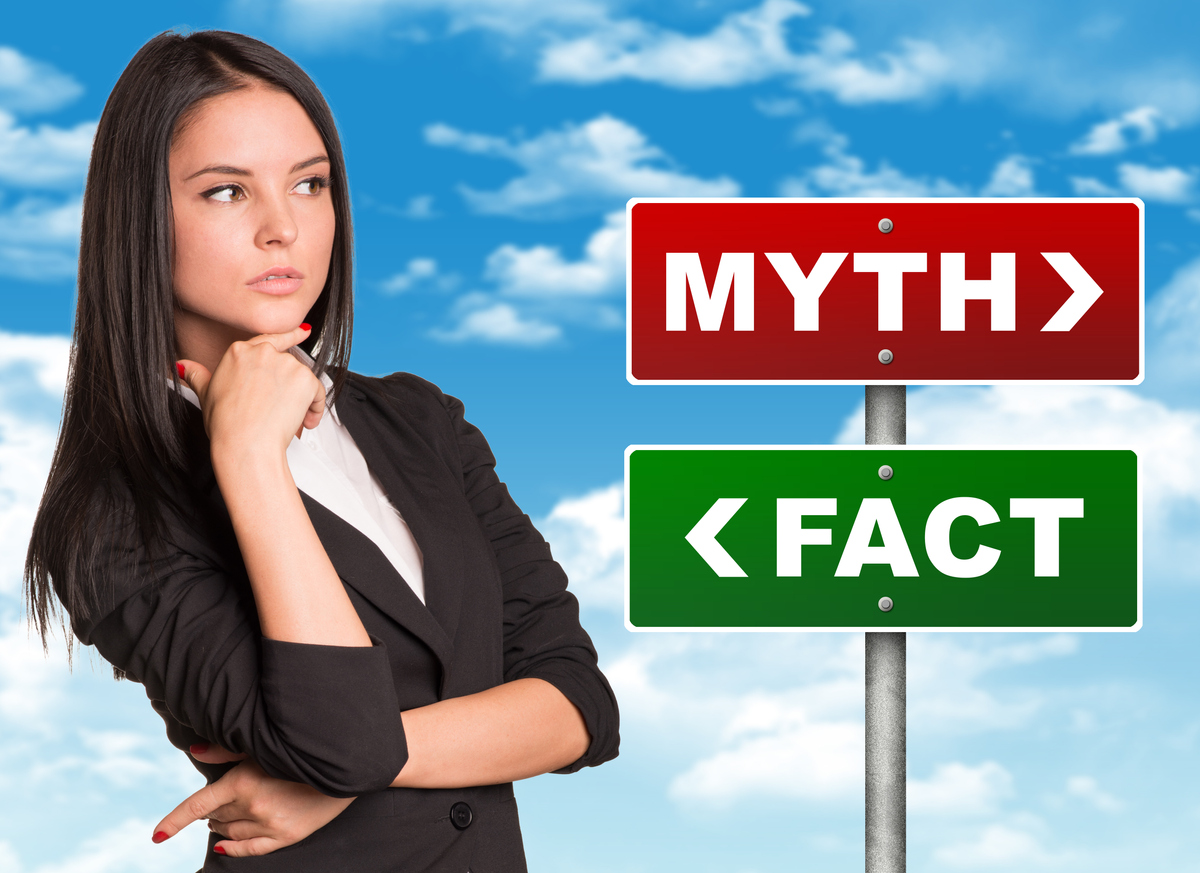 Debunking the Myths Surrounding Endometriosis and Reproduction
Disinformation about endometriosis and how it can impact reproduction is thick. As a matter of fact, not just endometriosis and fertility, the entire disorder is shrouded in junk information, and so it often goes misunderstood and mistreated. To learn more on this topic, read our previous article, titled: "Endometriosis Facts and Myths: Dispelling the Misconceptions."
Does endometriosis cause infertility? In some cases, yes. However, in most cases, women with endometriosis can and do get pregnant without any medical assistance or intervention of any kind. There is still a myth that if you become pregnant, that can manage the endometriosis (endo) symptoms and even help resolve disease progression.
This statement couldn't be further from the truth, and it's an example of a widespread myth about endometriosis and fertility. Furthermore, this school of thought can put additional pressure on women with endometriosis to get pregnant as quickly as possible once they get a diagnosis. As you can imagine, this dangerous misinformation can alter their expectations in terms of treatment for fertility and their outlook on endometriosis in general.
So, Can You Get Pregnant If You Have Endometriosis?
The real truth is that the connection between endometriosis and reproduction is complex. Can you get pregnant if you have endometriosis? Yes, many people can and do. However, having the right endometriosis specialist to help you along the way can make all the difference in your journey. Click here to learn more about finding vetted endo specialists near you. In this article, we will review the disease and lay out the facts regarding endometriosis and fertility.
What is Endometriosis?
Endometriosis is an inflammatory disorder in which tissue similar to the uterus lining grows in places outside the uterus. Often these growths happen on the surface of the uterus, ovaries, fallopian tubes, or other organs within the pelvic cavity – such as the bladder or bowel. In some cases, these endometriosis growths have occurred in distant organs.
Endo growths can cause pain, scarring, and sometimes infertility. Because this tissue is similar to the uterine lining, it also bleeds and sheds once a month during hormonal changes. Typically in the uterus, this period tissue and blood have a means of escaping through the vagina. However, this blood and tissue often accumulate inside the body with endometriosis and causes inflammation and pain. As one can imagine, over time, scar tissue growths with subsequent menstrual cycles develop. Eventually, this scar tissue can fuse organs, immobilize organs, and even damage the fallopian tubes.
Alarming Statistics About Endometriosis & Fertility
Endometriosis is widespread, affecting between six and ten percent of the general female population. That's more than 170 million worldwide.
In patients with pelvic pain, infertility, or both, endometriosis frequency is higher – between 35 percent to 50 percent.
Between 25 percent to 50 percent of infertile women have endometriosis.
Between 30 percent to 50 percent of women with endometriosis are infertile.
Endometriosis affects approximately the same number of women around the world that have diabetes.
The cost of endometriosis in the US is between $86 Bn – $116 Bn.
It takes, on average, eight years from the onset of symptoms for a patient to get a diagnosis. This can impact all patients, but especially those of who wish to keep their fertility intact.
Endometriosis Facts About Fertility and Reproduction
There are ways to get pregnant with endometriosis.
Hormonal therapy does not cure endo.
Endometriosis is related to your menstrual cycle and hormonal changes within your body.
Endometriosis tissue can be removed during laparoscopy. Depending on the location of the growths and the extent of damage, this can sometimes restore fertility.
There is a type of endometriosis that can cause cancerous lesions, typically dark chocolate brown.
The causes are uncertain, and there is no "cure" for endometriosis.
Genes seem to play a role in the occurrence of endo.
Myths About Endometriosis and Fertility
Pregnancy is not a cure or a way to relieve symptoms of endometriosis. Women should not be pressured or encouraged to get pregnant to help with endometriosis and fertility or alleviate pain or other symptoms. While some women experience less endo pain and symptoms during their period, that does not mean it works the same for all women.
Do not believe any physician that tells you a hysterectomy is the "gold standard" treatment for endometriosis. As mentioned above, there is no "cure" for endometriosis. Until a specialist is inside the body and can view the number and the placement of the endometriosis lesions, they cannot decide whether a hysterectomy would even solve the problems. Also, some women might make themselves infertile (whether they mind or not, it is an emotional part of this disorder) by having a hysterectomy done that was never needed.
You do not need to have a major medical procedure to get an endometriosis diagnosis or remove some growths and lesions. With modern equipment, skilled specialists, and advanced technology (often robotic surgical equipment), you can have endometriosis diagnosis and treatment with laparoscopy. This type of procedure is minimally invasive and only leaves behind a few puncture wounds.
Abortion does not cause endometriosis.
Endometriosis does not cause ovarian cancer. Although a type of endo involves cancerous tumors, this does not mean that having endometriosis makes you more likely to develop cancer.
The most important myth to bust is that there is no treatment for endometriosis. Just because there is no "cure" for this pelvic inflammatory disorder does not mean there are no treatment options, even when it comes to endometriosis and infertility.
If you have endometriosis, what is the most common thing you have heard regarding endo and reproduction?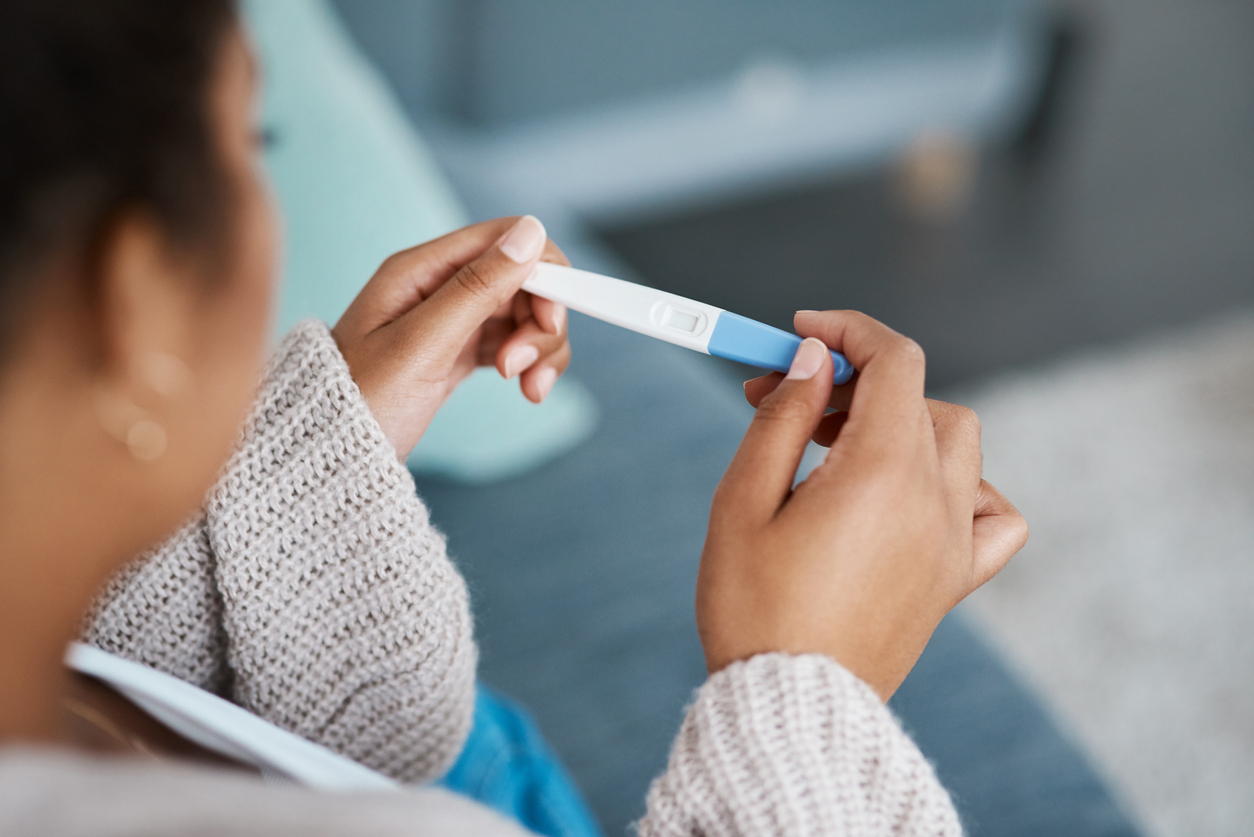 Learn More About the Connections Between Endometriosis and Infertility
Endometriosis (endo) diagnosis can be a frightening thing. Very frightening. While this inflammatory condition can be binary or non-binary, women of child-bearing age are prone to issues with reproduction due to endo. So does endometriosis cause infertility? Keep reading as I break down the basics on this topic. I will also discuss the emotional impact on patients.
What is Endometriosis?
Endometriosis is a chronic inflammatory condition. In this disease, endometrium-like lesions (the tissue that lines the uterine walls) grow outside the uterus. These glands or stroma cause chronic inflammatory reactions. Endometriosis tissue can occur on the surface of other body parts in the pelvic cavity and distant organs such as the diaphragm, lung, and heart.
Because these endometrial-like lesions shed blood and tissue, many problems result. Pain is a common symptom because the blood and tissue have no way to leave the body. This pressure can result in unbearable pain and other symptoms. If you would like to learn more about what endometriosis is, check out our previous article.
What Happens When Endometriosis Does Cause Infertility
It can. 25 to 50% of women with infertility have endometriosis, and 30 to 50% of women with endometriosis have infertility. However, it is very encouraging to know that most women with endometriosis can become pregnant. 
This statistic is significant. Many younger women with this disorder feel psychological effects due to the possibility of not being able to have kids. Not all patients carry this same sentiment. Growing numbers of people do not want to have children. However, for those who do, these thoughts and emotions about fertility can be devastating. Then, endometriosis patients who do conceive often worry about the pregnancy and subsequent delivery of the baby.
How Endometriosis and Fertility are Connected
The association between endometriosis and infertility is well-established. However, there may be multifactorial reasons why it occurs, including molecular, mechanical, environmental, and genetic causes.
There are some theories to explain infertility in endometriosis. The following are just a few:
Inflammation leads to the production of chemicals known as cytokines. These cytokines can inhibit the egg and sperm from meeting each other, which makes fertilization more difficult.
Endometriosis-related scarring and adhesions can block the fallopian tubes or uterus space. This blockage makes it difficult for the sperm to meet the egg and implant in the endometrium.
Endometriosis lesions on the ovaries can inhibit ovulation and block the release of an egg.
Other Data on Endometriosis and Reproduction
Studies have also demonstrated that the enzyme, Aromatase may also play a role in endometriosis infertility. There is an abnormally high level of this enzyme in the endometrium and endometriosis lesions in patients with endometriosis. In the uterus, this enzyme may affect both natural endometrial development and its receptivity for the implantation of the fetus.
Progesterone is another hormone that may play a role in implantation failure. Resistance to this enzyme can affect reproduction, as it is necessary for a normal pregnancy. In some studies, progesterone receptors displayed abnormalities and caused dysregulation in the endometrial layer of the uterus in patients with endometriosis. Levels of progesterone should increase with pregnancy, but with endometriosis, this process is delayed and can cause an unopposed estrogen state that cannot sustain fertility.
Endometriosis Infertility Treatment Options
Patients with endometriosis do have a substantial risk of infertility or problems getting pregnant. According to studies, the amount of endometrial-like tissue visible during a laparoscopy correlates with the possibility of future fertility. For this reason, if you have endometriosis and would like to become pregnant, early treatments for endo and fertility are crucial. This is because the stage of endo might progress within time, which increases the risk of infertility.
Can endometriosis cause infertility? Yes, in some patients. However, in most cases, endo does not entirely prevent conception. Traditional treatments for endometriosis approached most cases of endo with total hysterectomies. But these approaches are now outdated. New science-based evidence shows that hysterectomies and oophorectomies are not always needed. That is because these surgeries do not often work to remove all the endometriosis tissue.
A skilled endometriosis specialist goes in the pelvic and abdomen with thin tubes and excises the endometrial-like tissue for best surgery results. This surgery often requires OB-GYN surgeons with advanced training in endometriosis treatment. It typically involves advanced surgical equipment, such as laparoscopy, robotics, and AI technology. 
Now let's review the endometriosis treatment options in the context of pregnancy and fertility.
Medical Treatment Options for Endometriosis
Ovarian suppression, such as hormonal therapies or oral contraceptives, is not recommended for women who wish to conceive. This highly-debated advice gained support from a large study that found no difference in pregnancy rates and live birth rates in patients with endometriosis who took a hormone vs. placebo.
An endometriosis diet by nutritionists that work on endo can be helpful. The diet can help increase the patient's likelihood to conceive with endometriosis and maintain that pregnancy to a full-term birth.
The Guideline Development Group (GDG) does not recommend the prescription of adjunctive hormonal treatment before surgery in infertile women with endo.
Surgical Treatment Options for Endometriosis
The goals of surgery are to remove all macroscopic endometriosis implants and return the pelvic cavity to normal anatomy. While these are the goals, not all surgical procedures or endometriosis specialists will stop this inflammatory disorder or restore the pelvic cavity to its normal anatomy.
It's crucial to weigh the pros and cons of surgical intervention.
Endometriosis minimal invasive surgery by an expert is the preferred surgical procedure because:

It causes minimal damage to the tissue.
It's assisted with magnification.
There is a relatively fast recovery time.
Mostly only a short hospital stay is involved.
How Women with Endometriosis Suffer Emotional Impact
Women who deal with endometriosis reproductive problems may experience a variety of feelings, such as:
Stress
Worry
Grief
Confusion
Anger
Sadness
Feelings of inadequacy
As mentioned above, over 30% of women with fertility problems have endometriosis. If a woman is already distressed about becoming pregnant, the shock of an endometriosis diagnosis may amplify those emotions. 
Furthermore, women with endometriosis may feel further pressure to have kids sooner to increase their likelihood of success. But, that's not always practical. Some do not have a partner or might not even know if they want to have kids. Perhaps they are with someone who does not wish to or is not ready for kids. They might also be with someone they have not been with for very long, so they are unsure if they want children. Many factors can cause stress on women with endo to try to get pregnant right away.
For those ready and trying to get pregnant, fertility issues caused by endometriosis may also create feelings of frustration, hopelessness, and sadness. These feelings are the reasons why it's crucial to incorporate a mental health expert as part of your holistic endometriosis treatment team.
Psychological Impact of Fertility Treatment for Endo Patients
Furthermore, a whole new slew of emotions comes with those patients who move on to endometriosis fertility treatment. Excitement. Happiness. Disappointment. Sadness. You and your partner can do these things to help prepare for these possible feelings:
Prepare and be ready for the emotional journey ahead
Cope with grief and loss associated with unsuccessful prior attempts or miscarriages
Develop strategies for coping with the news of other people's births and pregnancies
Keep the communication lines between you and your partner open and discuss feelings throughout the entire process
Did endometriosis cause infertility issues for you? How has that impacted your life?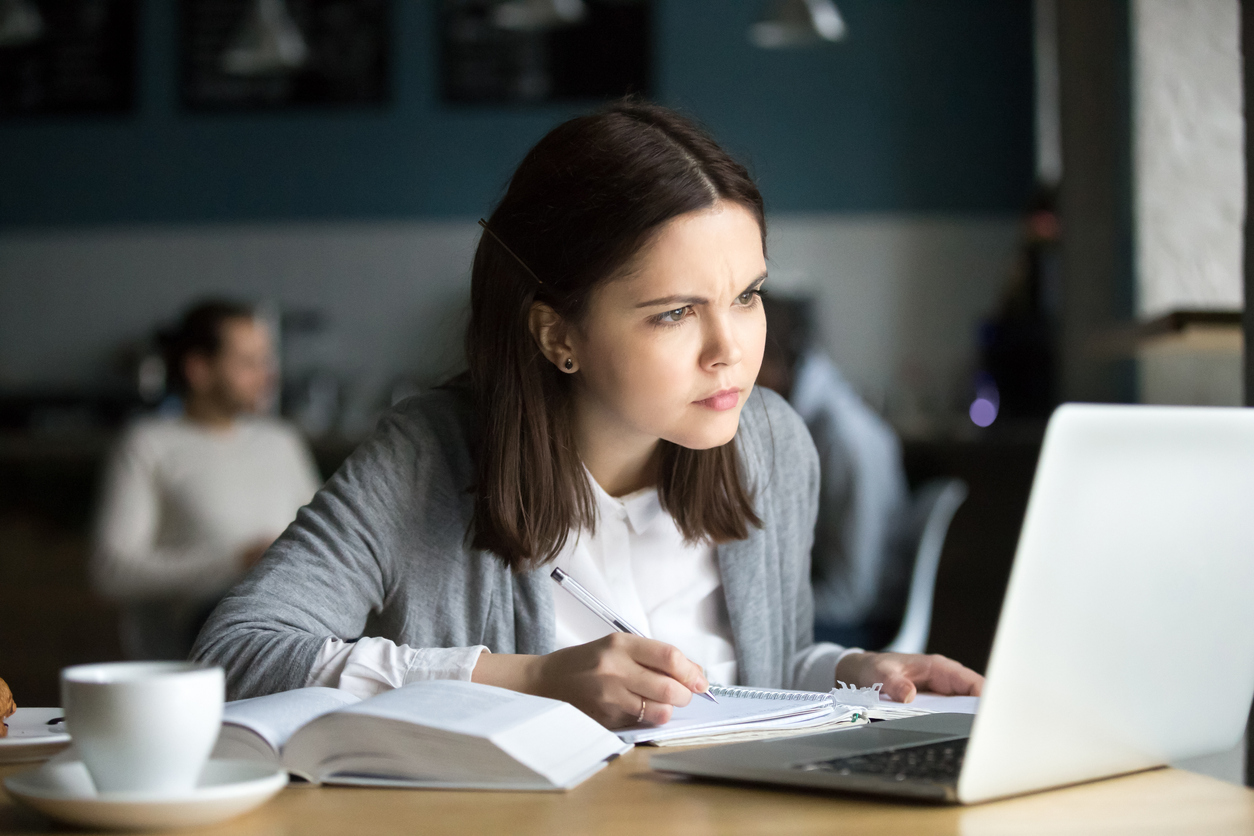 Why You Need an OB-GYN Who Specializes in Endometriosis
Endometriosis is common (affecting nearly 190 million women worldwide) but poorly understood by many medical professionals. It's hard to find endometriosis specialists who have completed advanced training. With the proper endo specialist, medical treatment or surgery can lessen your pain, improve your quality of life, and manage complications.
Endometriosis is a chronic pain condition that affects 10-15% of women of reproductive age. It causes painful periods, bleeding between periods, pain during sexual intercourse, and discomfort when passing urine or feces. Despite causing chronic pelvic pain, many medical professionals have a poor understanding of the condition.
In this article, we will look into what endometriosis is and explore how to improve diagnosis, treatment, and outcome factors.
What is Endometriosis?
Endometriosis affects menstruating women and girls and some women post-hysterectomy or post-menopause. The condition also can affect transgender men and non-binary individuals. Endometriosis affects roughly 190 million people worldwide, with immune, genetic and hormonal factors all likely to be at play.
To understand Endometriosis, we first need to understand the endometrium or lining of the uterus.
The Endometrium
A large proportion of the endometrium is stromal cells. Stromal cells regulate cell growth and change during the menstrual cycle.
Endometrial glands line the endometrium. During the menstrual cycle, they widen in response to greater blood flow.
Each cycle, stromal cells, and endometrial glands slough off as part of menstruation.
Endometriosis Lesions
The presence of endometrium-like cells found outside the uterus causes the classic endometriosis symptoms. Discourse exists, but scientists have concluded a genetic basis to the cells' presence, with endometrium-like cells migrating inappropriately during embryogenesis.
Endometriotic lesions can be in the ovaries, uterine ligaments, fallopian tubes, and pouch of Douglas (the space between the uterus and rectum). In some, lesions are present outside the pelvic cavity. Locations include the bowel, urinary tract wall, diaphragm, lungs, abdomen, and pericardium (the sack around the heart).
The endometrial-like tissue responds to the natural cycle of hormones and also produces some hormones by itself. This tissue has cycles of growth and bleeding.
Whereas menstrual blood in the uterus leaves the body via the vagina, the blood and tissues cannot escape from endometriosis lesions. This trapped cells and tissue leads to the painful processes of inflammation, adhesions, and scarring.
What does it feel like to have Endometriosis?
Although pain is the most common complaint, Endometriosis causes a wide range of symptoms, including:
Painful periods
Heavy periods (menorrhagia)
Vaginal bleeding between periods
Pain on passing urine or feces
Bowel symptoms include bloating, constipation, diarrhea, or bleeding from the bowel
Pain during intercourse
Tiredness
Depression
Infertility.
Social and Emotional Effects
Severe pain can interrupt daily life for many patients. This interruption may include missing school, taking days off work, or being unable to socialize. A study in 2020 found that in over half of women, the pain had reduced their professional, physical, and sexual activity.
Endometriosis is associated with low mood. 15% of women are diagnosed with depression, with an average age at diagnosis of 22.
Infertility
Infertility can be the only symptom of Endometriosis for some women. Around 30-50% of patients cannot get pregnant owing to inflammation, pelvic adhesions, blockage of the fallopian tubes, and changes to the pelvic anatomy.
Other Symptoms
Additional symptoms are dependent on the location of endometriosis lesions. For example, an endometriotic lesion in the lung could cause breathlessness or chest pain. A study of over 2000 patients found that endometriotic nodules caused leg and buttock pain, as well as numbness, similar to sciatic pain.
Misdiagnosis and incorrect management are therefore common for women with symptoms that are not classic to pelvic endometriotic lesions.
Endometriosis Myths
The average delay in the diagnosis of Endometriosis is more than seven years, leading to "unnecessary suffering and reduced quality of life." This delay leads many people to the internet to conduct their own research before and during diagnosis. However, the internet is awash with myths.
The importance of educating yourself via a reputable source such as iCareBetter cannot be understated.
Find Endometriosis Specialists for Appropriate Diagnosis & Treatment
The widespread misunderstanding of Endometriosis hinders its diagnosis and treatment. The inappropriate investigation, treatment with analgesics, or hormonal suppression do little to manage the cause while delaying diagnosis. Women who felt they were not listened to nor understood by doctors have described frustration, anger, annoyance, and sadness.
Reassuringly, appropriate diagnosis and treatment can lead to significant improvements in pain. This is precisely why it is crucial to find an endometriosis specialist. Only highly specialized surgeons with a comprehensive team can perform a thorough excision to remove endometriotic lesions, including extra-pelvic locations. Complete removal can significantly improve overall outcomes, including relief from pain and increased quality of life.
iCareBetter Endometriosis Care
iCareBetter is a platform that connects patients with experts in endometriosis care. At iCareBetter, patients have access to surgeons who have completed advanced training. These professionals have shown expertise in the diagnosis and treatment of complex Endometriosis. iCareBetter utilizes a transparent and unbiased system to ensure that only doctors with proven advanced excision skills and a comprehensive care team can be on their surgeons' list.
Patients can select their surgeon based on their specific symptoms. This empowers patients to consult a doctor who truly understands the complexity of their condition. Patients can access specialists for endometriosis in the pelvis, bowels, bladder, thorax, heart, or diaphragm. They also can find help with infertility issues.
A highly specialized endo surgeon will take a holistic approach to treatment. This holistic approach includes managing secondary comorbidities such as infertility, even in stage III and IV disease patients.
At iCareBetter, patients can also access expert physical therapists who understand the condition. Working with a physical therapist gives access to myofascial release techniques, visceral mobilization, and the tools to manage a susceptible nervous system for better pain management.
Team-based expert care improves post-operative outcomes. For some iCareBetter doctors, post-treatment reports of satisfactory pain relief could be over 80%, with less than 20% of women requiring subsequent pelvic surgery. Moreover, many patients see reduced pain relief requirements post-recovery.
Standards of excellence, such as those endorsed by iCareBetter, must become a driving force behind treatment protocols for Endometriosis. Women should no longer shoulder the pain and reduced quality of life associated with substandard care.
Conclusion
Endometriosis occurs due to the presence of endometrium-like cells found outside the uterus. The resulting inflammation, adhesions, and scarring can cause severe pain and symptoms related to the location of the lesions. By connecting patients with expert surgeons in endometriosis care, iCareBetter empowers patients to access the care leading to better outcomes. Advanced surgical excision, physical therapy, and an expert team-based approach can reduce pain, as well as skillfully manage secondary complications.
Find endometriosis specialists today.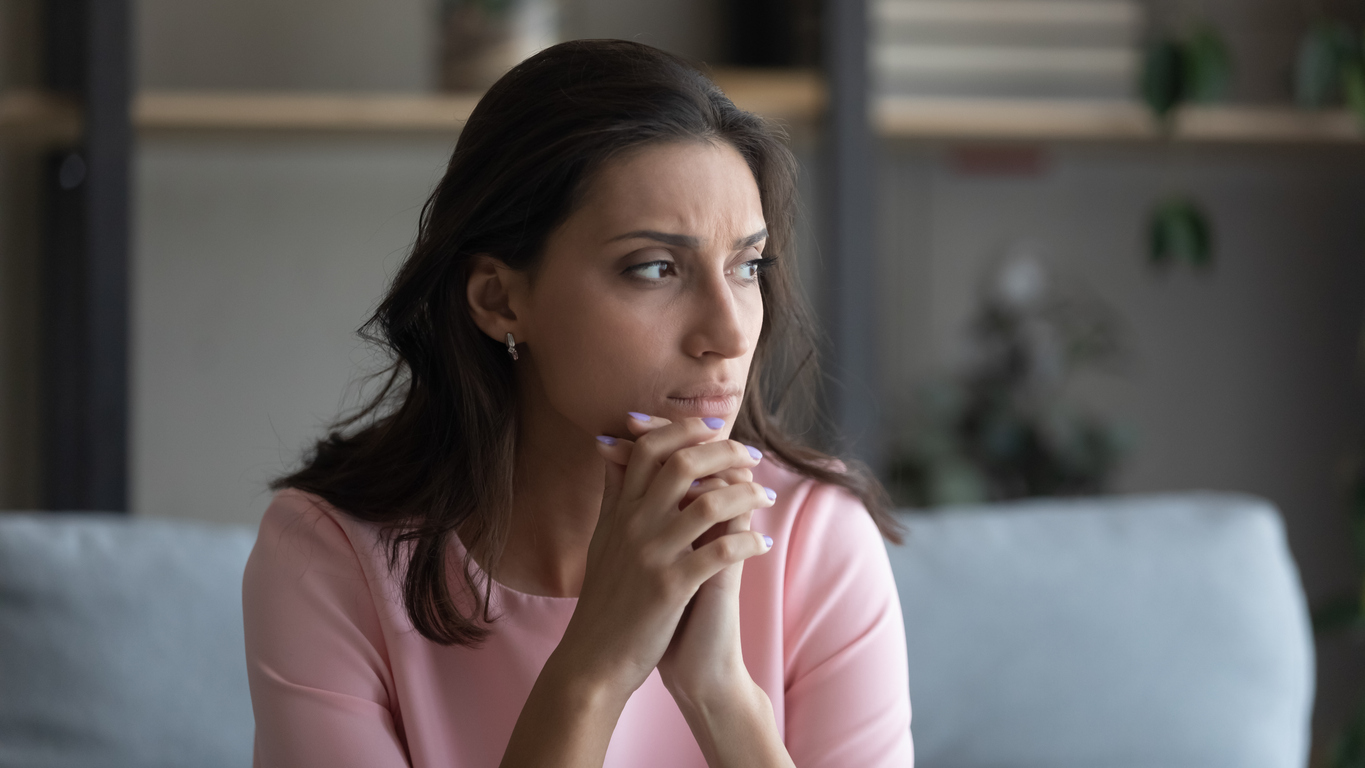 (All research studies mentioned in this article about the impact of endometriosis on mental health enrolled people with assigned female gender at birth. However, to be inclusive to all people with endo, we use people throughout the article.)
Being diagnosed with endometriosis (endo) and living with it can bring up a lot of emotions. It can mean making space for changes that you may never have predicted or accounted for. Endometriosis impacts nearly 200 million people worldwide, but there is pernicious misinformation and a lack of awareness and understanding among the medical community and the larger society. This misinformation and lack of awareness stand in the way of receiving a timely diagnosis.
It takes, on average, over seven years for a person who has endometriosis to get a diagnosis. Essentially, this means experiencing intense pain, feeling unheard over and over, and being gaslit at a systemic level for at least seven years.
In most countries, managing the pain and heavy periods remain the first line of treatment for endometriosis. If one is lucky, they can access endometriosis excision surgery. However, the impact of endometriosis goes beyond just the physical. The effect of endometriosis on mental health and the emotional wellbeing of the person is enormous.
Link Between Endometriosis Pain and Mental Health
The mental health struggles of living with endometriosis vary from person to person. The debilitating chronic endometriosis pain, one of the most common symptoms, is a critical factor that impacts the quality of life and mental health. Along with the cyclic pelvic pain, one may also experience other types of pain in varying degrees:
Non-menstrual pelvic pain
Pain during ovulation, urination, and/or bowel movements
Pain during sex
Sciatic pain
Pain post and during orgasms
Widespread full-body pain.
Research published in the International Journal of Women's Health Health looked at the link between common symptoms of endometriosis and mental wellbeing.
It found that a person experiencing chronic pelvic pain (CPP) is likely to feel higher levels of anxiety and depression, which can further amplify the perception and severity of pain, thus placing them in a vicious circle of physical and psychological distress.
Figure 1: The vicious circle of chronic pelvic pain and psychological disease.
Pelvic Pain Causes Further Effects of Endometriosis on Mental Health
A study found that endometriosis patients with pelvic pain had poorer quality of life and mental health than those with asymptomatic endometriosis. It also showed that non-menstrual pelvic pain impacts all the variables of a person's life. Thus, the study emphasized psychological interventions as an essential aspect of the endometriosis treatment plan and pain management treatments and interventions.
In another meta-analysis of 99,614 people from 24 different studies, researchers found that chronic pelvic pain was a primary factor contributing to the higher rates of depression in patients with endometriosis. This study emphasized that treating this kind of depression with antidepressants without the efforts towards managing the chronic pain would indeed be ineffective.
The Emotional Reality of Endometriosis
Studies have tried to understand the impact and management of endometriosis within the medical healthcare system. But still, the health system has largely overlooked the effect of endometriosis on mental health.
Living with endometriosis can make daily activities a struggle, mainly due to the unpredictability of pain and fatigue. The struggle makes some tasks nearly impossible. These tasks can include planning, working, socializing, exercising, eating, or even basics like cooking, cleaning, and bathing. This inability fuels guilt and anxiety. Furthermore, the debilitating pain being reduced to "just a bad period" or "psychosomatic" often leaves one feeling gaslit, isolated, depressed, and sometimes suicidal.
This distress increases due to the lack of systemic and psychosocial support. When the BBC spoke to 13,500 people (female assigned at birth) with endometriosis, more than 50% of the respondents felt suicidal ideations.
This is a battle
For someone living with chronic pain every day, even a short-lived moment of low pain brings ease, which allows one to hope for a future not controlled by pain. However, grief sets in quickly as fatigue and flare-ups follow. These changes make life with endometriosis incoherent and an inescapable dance between hope and grief. A Swedish study concluded that people living with painful endometriosis underwent a constant struggle for coherence in their lives. It emphasized that healthcare providers should validate this struggle by understanding the disease-related grief.
The anxiety around pain and health, the grief related to the future, the loneliness and isolation often bring up the feeling that chronic pain has monopolized one's life. Endometriosis becomes the central point around which all decisions revolve. It takes away the body's ability to be reliable and the capacity to feel safe within it. It often changes the way one views themselves and takes the world in.
One of the ways we feel safe in the world is by feeling safe in our bodies. Then what happens to our sense of safety when the body is a constant source of never-ending pain?
The Trauma of Endometriosis
Experts define trauma as the experience of being left alone with one's pain. Endometriosis isn't different. Having to constantly explain one's pain to medical doctors, families, and friends and still not being believed is an isolating and traumatizing experience. For some, this experience of being gaslit gets stored in the body and pushes the nervous system into a hypervigilant state (Fight, Flight, Freeze).
This experience of trauma can bring up various responses, anger being one of them. The anger can be at the world, the state, the body, the systems, other people, or the pain. It becomes our protective mechanism in response to the powerlessness that one feels while coping with endometriosis.
The Way Forward
In treating endometriosis, it becomes necessary to consider its impact on mental health and provide psychosocial support to people with endometriosis and their families. Unlike the conventional medical belief that solely focuses on the physiological aspects, a multidisciplinary approach integrating the mind and the body is necessary.
A trauma-informed psychotherapist specialized in treating endometriosis, and chronic pain can be helpful. A therapist trained in chronic pain management understands endometriosis, related diagnoses, and its trauma. This understanding is an integral part of the healing process. Seeing the light at the end of the tunnel is complicated and sometimes impossible with pain. Verbalizing the pain, having the hardships validated, acknowledged, and believed can be an empowering experience. Just as people seek medical help for their physical symptoms, seeking help for mental health struggles is an integral part of the endometriosis journey. If therapy is hard to access, support groups for endometriosis can be a step forward. You should know that you are not alone in your experience, and you can have support. The supports that you get can be a lifeline to your mental health.
Author: Anindita Kundu, Trauma Psychotherapist.
How has endometriosis impacted your mental health? Have you considered working with a mental health specialist to help you?
Your Guide to Ovarian Endometrioma: Treatment, Symptoms, Doctors, Etc.
Endometrioma (deep ovarian endometriosis) can be difficult to treat due to controversies and challenges surrounding the best approaches, treatment, and diagnosis. Many of these hurdles result from misunderstandings about the condition and underlying disease process – deep ovarian endometriosis.
If you suffer from these ovarian endometriosis lesions, our sincere thoughts go out to you. Often known as "chocolate cysts," some consider endometriomas as the most severe threat to a woman's reproductive system (aside from cancerous tumors found in the reproductive tract). Furthermore, these lesions don't always respond well to medical treatment and can potentially ruin the health of ovarian tissue. This article will help you understand endometrioma, symptoms, and deep ovarian endometriosis treatment.
What is Endometriomas (Deep Ovarian Endometriosis)?
Endometriomas happen when endometrial-like tissue grows inside the ovary or sometimes outside. Endometrioma is very common and affects between 17-44% of endo patients. Endometriomas are typically an advanced form of endometriosis, meaning stage three or four.
Surgery is often necessary to remove the endometriomas. However, eliminating endometrioma cysts and capsules is an advanced procedure and needs excellent skills. This surgery can potentially lead to partial or complete loss of ovarian function, especially if done by less experienced surgeons. These cystic masses can cause extreme challenges for women undergoing fertility treatments, i.e., assisted reproductive technologies (ART).
Endometriomas are dark-fluid-filled cavities, and they can present in a variety of shapes and sizes. An ultrasound can show suspected cases of endometrioma, but confirmation needs surgery and histology. Therefore, getting a diagnosis of endometrioma can be riddled with challenges.
Recurrence of The Lesions Following Surgery
On our social media accounts, we receive many questions about the topic of endometrioma recurrence. We took to Instagram to get the responses from endometriosis specialists about this recurrence. Here are some of their responses:
"It depends on several factors including the age of the patient, method of surgery, the experience of the surgeon, etc. In the literature, recurrence rates of over 30% have been reported, although I have personally not seen that high of recurrence risk."
"We've had ovarian recurrence rates of less than 10 percent in our two years of follow-ups of about 85 patients with ovarian endometriomas."
"What's important is to completely free the ovary and excise the peritoneum or uterosacral ligament it was adherent to, apart from excising the cyst. This will truly help reduce recurrence rates compared to just doing a cyst excision and leaving peritoneal disease behind."
"I share the same opinion, in my center, our recurrence rate is less than 8% a good technique and excision of all zone of endometrioma even peritoneal improve outcomes, also as previously said it depends on many factors like endometrioma size, multiple endometriomas, and post-op treatment."
"We have a very low recurrence rate. This is because often, during surgery, only the visible endometrioma cysts are removed. Anything under 2 cm is out of our visual field."
Clinical Impact of Endometriomas (in Women of Reproductive Age)
Endometriomas does not cause infertility in all women it affects. However, studies show that between 25% to 50% of women with infertility have endometriosis, and 30% to 50% of women with endometriosis have infertility. However, that does not mean that endometrioma will necessarily cause infertility in women of reproductive age, especially when diagnosed and treated early with the best-practice treatments that have evolved over the years.
One of the leading fertility challenges is that ovarian lesions affect the number of eggs in ovarian tissue. Endometrioma can also impair the maturation of the egg and cause the woman to have a lower antral follicle count (AFC) and Anti-Müllerian hormone (AMH). Also, women with endometriomas often have high follicle-stimulating hormone (FSH) levels.
Major Concerns:
Intense pelvic pain
Possible infertility
Decrease ovarian function
It can place women of child-bearing age at a higher risk of cancer
Treatment and Surgery Options
Treatment for endometriomas will vary from person to person. The number of lesions and the staging of the disease progress are just a couple of the factors that will influence the right treatment plan for you.
Treatment for Females of Reproductive Ages
Many OB-GYNS and other healthcare providers still practice old treatments for endometriosis that don't effectively manage the disorder. It's a complicated condition. Thus, there are many myths and misconceptions about endometriosis.
Women of reproductive ages who wish to maintain fertility should have a fertility specialist in their multidisciplinary endometriosis team. Women with endometriomas may respond to some of the following treatments:
Non-surgical treatments: These treatment options are temporary choices to manage pain and complications in the short term.
Medication therapy
Observation
Surgical treatment: this may include:
Drainage
Laser ablation
Capsule excision (the procedure of choice for most top experts)
Final Thoughts and Question for Readers
Have you had to deal with endometrioma? If so, please share how it has impacted your endo journey.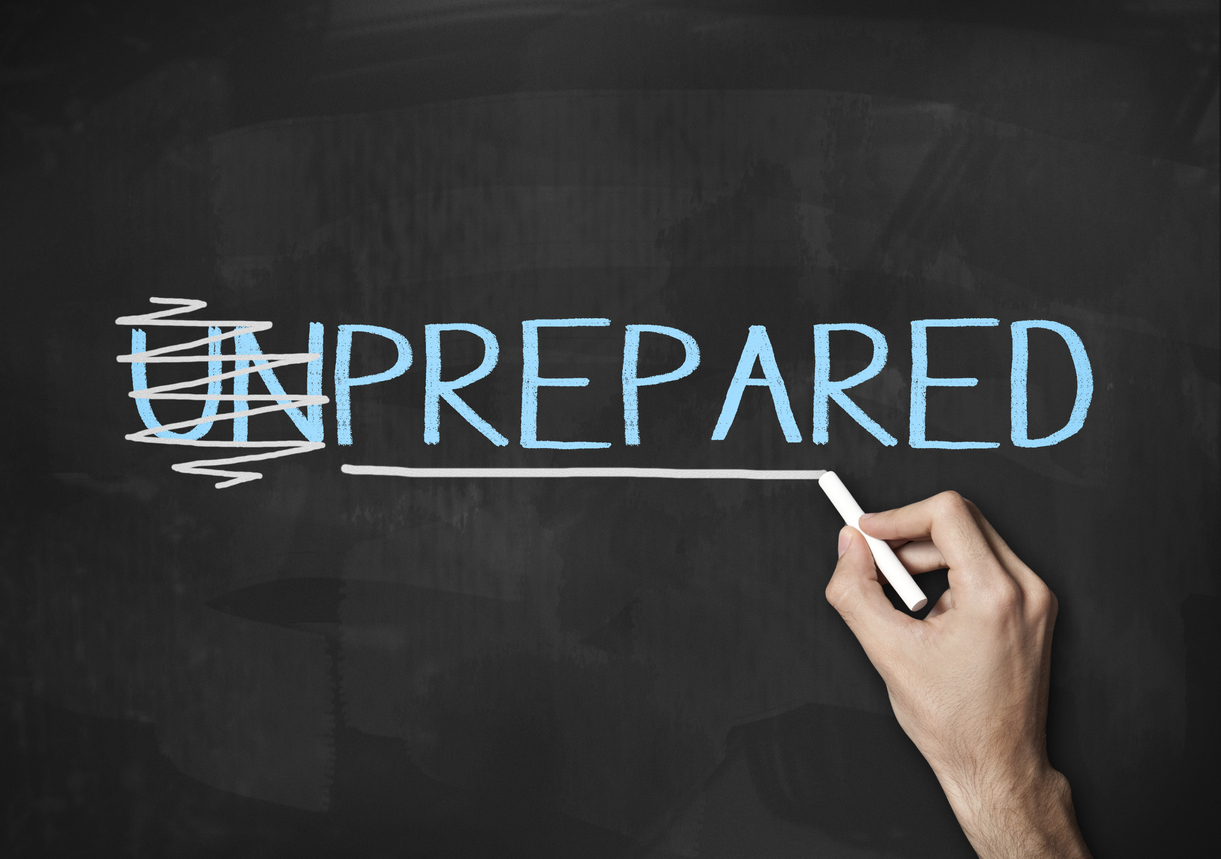 Diagnosis. Treatment. Surgery. Many Topics May Be Discussed At Your Visit
An endometriosis specialist appointment is not something you do every day (although sometimes it might feel like all day while you're waiting there). However, the time you get to talk with the doctor may be pretty short. During that moment of consultation with the endometriosis (endo) specialist, you might feel brain fogged or bombarded. Whether it's the diagnosis, treatment, surgery, pain management, or an endometriosis symptom you want to bring up, it's easy to forget an essential topic while you're there.
To make the most out of your initial endometriosis specialist appointment with an endometriosis specialist, we've made a list of seven ways you can prepare for the visit. First, we will give a short description of what endometriosis is. 
What's Endometriosis?
Endometriosis is a female medical disorder in which tissue similar to the endometrium (tissue that lines the walls of the uterus) grows outside the uterus. This endometriosis tissue can grow on the surface of the uterus, ovaries, intestines, fallopian tubes, bladder, or other organs in the body.
During menstruation, this tissue releases blood, and it sloughs off. However, this blood and tissue often remain trapped with no way to escape the body. This increased pressure can result in moderate to severe pain, among other symptoms. If you want to learn more about endometriosis and get a general background on the condition, read our article, "Endometriosis 101: Covering the Basics."
Why You Are Here
People of various ages and demographics are subject to this often debilitating inflammatory pelvic disorder. Whether you have confirmed the diagnosis of endometriosis or if you need surgery to verify its presence and remove lesions – these suggestions can help you prepare for the endometriosis specialist appointment. There are many stages of endometriosis. Whether you've got into a specialist early on your journey or later, the important thing is that you are here now – exploring treatment options.
7 Ways to Prepare for Endometriosis Specialist Appointment
Once you have found an experienced endometriosis specialist, it's essential to prepare yourself for the doctor's appointment ahead of time. There is no concrete test to diagnose endometriosis (outside of surgery). Therefore, it's imperative to have a solid understanding of the signs and symptoms of endo and detailed accounts of your own experience ready. Simple things such as medical records or journals that list all your endometriosis symptoms are a vital arsenal that will help you and your doctor determine your treatment plan.
1. Gather Your Records. 
Unfortunately, most people with endometriosis have had many doctor appointments before seeing an endometriosis specialist. Therefore, you should have some medical records for them to review during your first appointment with an endo specialist. Gather everything from your regular medical history from your general practitioner to your OB/GYN records, testing, imaging, blood work, etc. Even if you think the particular doctor appointment or medical history is insignificant, you might be surprised by the various conditions linked to endometriosis. Bring it all. This information could play a vital role in your endometriosis treatment.
2. Keep a Journal of Endometriosis Symptoms/Pain.
Write down all the possible endo signs and symptoms you've had leading up to the doctor's appointment. If you get a visit scheduled, and it's a couple of weeks out, start the journal at that time, but also include the signs and symptoms you've experienced leading up to that point. Then, from that date until your appointment, write down all the different types of symptoms you experience. Include everything, even if you don't think it's relevant, like colds, headaches, stomach issues, shortness of breath, chest pain, etc. Also, be sure to include your emotions and feelings because endometriosis can significantly impact mental health and can lead to conditions such as depression and anxiety. Emotions and mental health are essential as you might want to include a counselor as part of your holistic endometriosis treatment team.
3. Bring This Printable Guide.
At endometriosis.org, they've created a convenient guide that can help you describe your symptoms and know what to ask your endometriosis specialist. Click here for the PDF. Please print it out and answer all the questions. Bring this with you to your doctor's appointment to help specifically describe your endometriosis pain and other symptoms.
4. Take All Your Medications With You. 
The importance of this cannot be understated. Even if you have a medication reconciliation (also known as a "med rec" for short) from your doctor, it's important to realize those are not always up-to-date with everything you take. This inconsistency is especially true if you are on medications from multiple specialists or take supplements as well. The best way for your endo specialist to have a complete picture of all the medicines you are currently taking is by bringing them with you to the doctor's appointment. You should include any supplements or over-the-counter medications. Bring in the physical bottles along with any medication history records.
5. Prepare Yourself Mentally. 
Go into the appointment with the bold mindset that you will ask every single question you have to gain clarity on your endometriosis diagnosis and treatment options. Endometriosis is an aggressive inflammatory disorder that can have a devastating impact on your quality of life. It would help if you carried an even more aggressive attitude toward trying to stop it dead in its tracks.
6. Bring a List of Questions.
What's been bothering you the most? Pain? Bowel symptoms? Bring a list of all the important questions that you want answers to. Writing them down will help you not forget during the appointment. Furthermore, when the doctor sees you have a list of questions you want answers to, it makes it harder for them to get up and walk out of the room like the appointment is over. If something like that has ever happened to you, we are sorry you've experienced this. That's why it's crucial to find a vetted endometriosis expert.
7. Take a Support Person With You.
Finding a good endo expert is no easy task (unless you use iCareBetter to connect you to one). If you are the type of person who is a bit shy or feels intimidated, you should bring your best support person to the appointment with you. Even if you are not nervous about your first endometriosis specialist appointment, having someone you trust by your side can help you process the information and encourage you along your journey. If no one you would like to accompany you, consider bringing a recorder and taping the visit. Because this can help you go back later and make sure you've understood all the information. Most doctors will have no qualms about recording your visit.
We Want to Hear From You
Have you been to an endometriosis specialist (OB-GYN experienced in endo)? If so, is there anything you wished you would have done differently? If you've not been to an endo specialist yet, what is your biggest concern about the first doctor visit?
Debunking the Myths About Endometriosis & Exploring the Facts
One in ten women worldwide is affected by endometriosis, also known as "endo," for short. While this number is an estimate, the actual figures may be higher. Not only is the person with this inflammatory disorder affected, so are the family members and people around her due to the often debilitating effects of this disease. Endometriosis facts are important because it is complex and often misunderstood even though it's a common disorder. Because of this, there are many myths and misconceptions regarding endometriosis prognosis, treatment, causes, symptoms, diagnosis, complications, etc.
Focusing on the disease itself often ignores the vicious cycles of stress, fatigue, pain, doctor visits, flare-ups, and loss of productivity experienced by the patient. These factors can lead to a decreased quality of life. Worse is that endometriosis facts come behind outdated treatment options, myths, and misconceptions about this disorder. It takes an average of eight to ten years for a patient to be diagnosed with endometriosis. One of the biggest problems with the misconceptions about endo is that they can prevent women from seeking treatment. Keep reading as we review endometriosis facts and debunk the myths.
Overview of Endometriosis
Endometriosis is a pelvic disorder characterized by endometriosis tissue similar but not the same as the tissue inside the uterus, growing elsewhere. Typically, the growth occurs outside the uterus, ovaries, fallopian tubes, cervix, the surface of the bladder, bowel, and distant organs.
Endometriosis growths can cause pain, scarring, and sometimes infertility. Pain from endometriosis is usually the result of menstrual bleeding from the tissues. Unlike the endometrium inside your uterus, blood that comes from endo tissue outside this organ has no means of escaping the body. This blood causes increased pressure and inflammation, which can result in pain that's often debilitating. If you would like to learn more information about endometriosis, please read our introduction article, "Endometriosis 101: Covering the Basics."
Why is it Difficult to Diagnose endometriosis?
Studies show that it can take an average of seven years or more for a woman to get an endometriosis diagnosis. Why is this? Endometriosis signs and symptoms are often similar to other conditions, such as irritable bowel syndrome or pelvic inflammatory disease (PID). Therefore, it's often mistaken for another illness. Furthermore, the myths and misconceptions we discuss below also prevent a lot of women from seeking help. For this reason, it's crucial to get the endometriosis facts clear. Keep reading as we debunk the myths and state the facts.
Myth #1: Severe Period Pain is Normal
Nineteenth-century doctors were often perplexed by "women's problems." As a result, women were often discounted as being unstable mentally. While the attitudes and thoughts have improved since, some of those old beliefs persist, including those regarding period pain.
Many patients with endometriosis hear that their severe period pain is "normal." Pain and cramping are normal during menstruation. However, the pain should not be so intense that it interferes with functioning or impacts the quality of life. If your period pain is so severe that you cannot carry out daily activities, you should seek an endometriosis expert.
Myth #2: A Hysterectomy Cures Endometriosis
Endometriosis growths are tissues "similar" to those inside of the uterus. It is not the same tissue. Simply removing the uterus and/or ovaries without excising any endometriotic implants growing outside the uterus will not cure it.
Myth #3: Endometriosis Only Affects the Pelvic Area
Locations within the pelvis, such as the surface of the uterus, bladder, or fallopian tubes, are the most common locations where endometriosis growths occur. However, endo can occur elsewhere in the body. In some cases, endometriosis growths have been present in distant organs, such as the lungs.
Myth #4: Endometriosis Symptoms are Simply a "Heavy Period"
Bleeding during menstruation can be heavy at times. However, it should not exceed the saturation of a pad or tampon in one hour. If you experience that degree of bleeding, you should bring this up with your healthcare provider. The fact is that many women with endometriosis experience abnormally heavy flow due to the excess tissue.
Myth #5: Douching Causes Endometriosis
No scientific evidence links douching with the development of endometriosis.
Myth #6: Having an Abortion Can Cause Endometriosis
No scientific evidence demonstrates that having an abortion causes endometriosis. Those who claim otherwise might be confusing endometritis and endometriosis.
Myth #7: You're Too Young to Have Endometriosis
A common misconception is that endometriosis is rare or doesn't occur in young women and teenagers. As a result, many doctors do not consider an endometriosis diagnosis in young women with typical symptoms. Endometriosis facts demonstrate that teenagers and women in their early 20s can have the disorder. Most people with endometriosis state they experienced endo symptoms during adolescence.
Myth #8: Endometriosis Can Be Prevented
It's not clearly understood what causes endometriosis. Therefore, there are no proven ways to prevent this inflammatory condition. Anything else is purely speculation at this point.
Myth #9: Endometriosis is Always Painful
Not all women with endometriosis experience pain. Studies show that some women with advanced stages of endometriosis do not experience pain as a symptom.
Myth #10: Pregnancy is a Cure for Endometriosis
This misconception about endometriosis is slowly beginning to fade. However, not quickly enough! Pregnancy fluctuates hormones in the female body, which can temporarily suppress some symptoms of endometriosis. However, these symptoms usually recur for most patients following the pregnancy. Therefore, it's not a cure.
Myth #11: Menopause Cures Endometriosis
Endometriosis symptoms often occur during menstruation, but many women experience them long after periods stop. Following menopause, the body still produces small amounts of hormones, and the endometriosis tissue still responds to them, thus causing pain. For many women, the symptoms of endometriosis may improve after menopause, but that does not mean it's a cure. Depending on the case, it might be necessary to remove endometriosis implants or adhesions even after menopause.
Myth #12: Hormonal Therapy Cures Endometriosis
Doctors have been treating endometriosis for years using hormonal therapy drugs. However, these medications do not have long-term effects on the disease itself. Hormones can help relieve the symptoms temporarily and even shrink the growths, but they do not cure endometriosis.
Myth #13: Endometriosis is Cancer
Endometriosis growths are not cancerous. To date, there is little evidence that shows endometriosis directly causes cancer. However, some types of cancers are more common in women who have endometriosis. Endometrial cancer is also known as uterine cancer. Many studies have examined the relationship between the two, and one showed that merely 0.7 percent of patients with endometriosis had endometrial cancer at the 10-year follow-up. Therefore, endometriosis does not equal cancer, but it may increase the risk of cancer.
Myth #14: Tubal Endometriosis Always Causes Infertility
Tubal endometriosis is not very common, and it does not always cause infertility. Does endometriosis cause infertility? It can be in many cases, but the mechanisms of infertility in endometriosis remain multifactorial. Can you get pregnant with endometriosis? It is possible, and many women do – especially with proper treatment early on.
Myth #15: Endometriosis Symptoms Are the Results of Emotional Distress (It Is All in Your Head)
Yes. People have heard many times that emotional distress could be the cause of their endometriosis and pain. This statement is false. The fact is, endometriosis is a highly complex disorder with many underpinnings. Those with endometriosis often experience emotional distress as an impact of the symptoms such as pain and infertility. But emotional distress it's not the cause of endometriosis symptoms.
Endometriosis quick facts:
1- There is no blood test available for the diagnosis of endometriosis.
Mehedintu C, J Med Life, 2014
2- The diagnosis of endometriosis starts by taking a good history from patients, and performing a detailed physical exam including pelvic exam. In some cases, a doctor might ask for MRI and Ultrasound to have a more thorough picture. But the ultimate diagnosis is only possible with laparoscopic /robotic surgery and taking a biopsy for histopathology. There is no blood test that can tell if you have endometriosis.
3- Studies show that those with endometriosis have an increased risk of developing depression and anxiety disorders.
Chen LC, et al, J Affect Disord, 2016
4- Pelvic pain due to endo occurs a day part of an inflammatory cycle which can affect the pelvic organs and functions such as sitting, sex, bowel movements and even urination. Pelvic floor physical therapy can help with restoring balance to the pelvic floor muscles.
Dr. Juan Michelle Martin, Endometriosis Physical Therapist.
5- "The most common clinical signs of endometriosis are menstrual irregularities, chronic pelvic pain, dysmenorrhea (painful periods), dyspareunia (painful sex), and infertility."
Lagana AS, et al, Int J Womens Health. 2017
We Want Your Input
Are there any endometriosis myths or misconceptions we did not list here? Let us know in the comments below!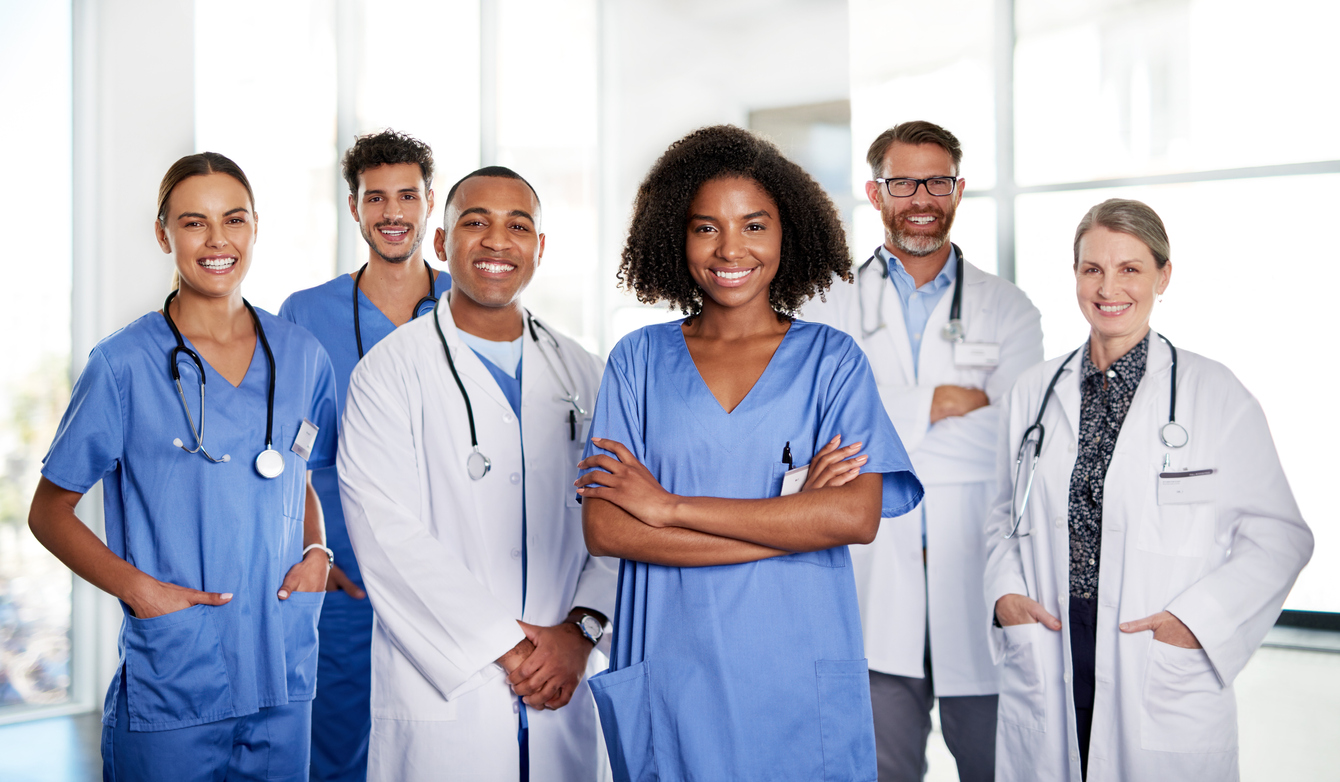 Why Your Endometriosis Treatment Plan Should be Multidisciplinary
Endometriosis (endo) is a chronic and progressive disorder characterized by the growth of endometriosis tissue outside the uterus. This disorder often affects various organs in the body and results in pain and other issues. In addition to the intense physical and often debilitating symptoms of the disease, it can also take a toll on mental and spiritual health. Therefore, a multidisciplinary team (MDT) approach to endometriosis pain, surgery, and disease management leads to the best outcomes for patients. Keep reading to learn how.
What is Endometriosis?
Pronounced (en-doe-me-tree-O-sis), endometriosis is a chronic inflammatory disorder in which a type of tissue that is similar to the endometrial tissue that normally grows inside the uterus, grows outside this organ. Sometimes, the endometriosis tissue appears on the outer side of the uterus. These lesions can also grow on the ovaries, fallopian tubes, bladder wall, and on the outside of other organs within the pelvic cavity and other regions of the body.
Endometriosis is often a very painful and debilitating disease. During menstruation, these endometriosis growths shed blood into the body which is not able to be released. This causes an increase in pressure throughout the pelvic and sometimes abdominal region. Endo often involves other organs such as the bowels, ovaries, fallopian tubes, vagina, and cervix. In rare cases, it may affect other organs, such as the bladder, lungs, diaphragm, or kidneys. If you would like to learn more information about endometriosis, read our article, "Endometriosis 101: Covering the Basics".
What is a Multidisciplinary Team Approach in Medicine?
Multidisciplinary care is when multiple members of the healthcare team come together to collaborate to provide optimal care for a patient. When it comes to endometriosis treatment, it's important to involve various disciplines across the healthcare spectrum to achieve the best possible outcomes for patients.
Benefits of a Multidisciplinary Treatment (MDT) Team for Endometriosis
Draw in endo experts across different care areas to enhance the patient's prospects and outcomes. Physicians benefit from this approach as they are able to provide a better framework for decision-making on a collaborative level and implementation. These aspects are particularly important when dealing with complex endometriosis cases. When several endo experts work together in unison, the benefits include cross-discipline learning, research, and review.
There is a type of disease, called deep infiltrating endometriosis (DIE). Alarmingly, about 20 percent of endo patients have this type. With DIE, the lesions can penetrate 5 mm deep into the organs affected by the disorder. A multidisciplinary treatment plan is the best approach for better outcomes and improved quality of life for the patient. The resection of DIE lesions requires a surgeon with expertise in endometriosis and a multidisciplinary approach coordinated by the endo specialist.
In fact, in 2019, the Society for Women's Health Research assembled a team of clinicians, researchers, and patients to deliberate on the barriers in the commonly accepted forms of endometriosis treatment and management. The team underscored the importance of comprehensive and interdisciplinary approaches to disease and pain management for proper treatment and diagnosis.
Who comprises an Endometriosis Multidisciplinary Team?
The following are some of the endometriosis experts that come together and help treat patients holistically:
Endometriosis Surgeon (Gynecologist): 
If you have endometriosis, a regular obstetrics-gynecological surgeon is not going to suffice. It's important to have an endometriosis specialist, who is an OB surgeon with experience in the treatment of this pelvic disease. An endometriosis laparoscopy is often needed to diagnose and treat the disease. It's important to choose a surgeon familiar with endo to ensure all lesions are removed. Learn more about endometriosis specialists and how to find a vetted physician in our article here.
Colorectal Surgeon (Bowel Surgeon): 
If the endometriosis affects the bowel, surgical excision may be necessary to remove the lesions. Surgical treatment, such as full-thickness disc excision or a bowel resection should only be performed by an experienced colorectal surgeon. This physician will participate in the care from the diagnostic workup to surgical treatment and follow-up care.
Urologist (Genitourinary Tract Doctor): 
A urologist treats disorders of the urethra, kidneys, urinary bladder, and adrenal glands. Having an experienced urologist as part of your multidisciplinary team can help aid in the treatment of ureter and bladder lesions as well as minimize kidney or bladder complications.
Radiologist Experienced in Endometriosis: 
Endometriosis may have several presentations, which can make diagnostic testing challenging. Because endometriosis lesions can present in other areas of the body away from the reproductive organs, it's important that the radiologist on your team is familiar with the pelvic nerve anatomy and how to detect signs of neural endometriosis.
Physical Therapist/Pelvic Floor Therapist: 
Physical therapy can be very important in the treatment of endometriosis. While some patients may require physical therapy to help them adapt to pain and stay mobile, others may need highly specific pelvic floor therapy. A pelvic floor physical therapist can work with the patient to help reduce adhesions and scar tissue which can limit pelvic floor extensibility. These exercises are important to help reduce pain sometimes associated with intercourse or the insertion of a tampon.
Pain Management Doctor: 
Endometriosis pain is often the primary complaint and most debilitating symptom of this disease. In fact, it's not uncommon for the pain associated with endo to become so intense that a person is no longer able to function in daily life. For this reason, a pain management doctor should be a part of the team to improve functioning and overall quality of life.
Psychiatrist/Psychologist: 
Anxiety and depression are two of the biggest mental health disorders that often accompany endometriosis. Furthermore, the pain and sometimes infertility that come with this disorder can further aggravate these negative emotions. Therefore, a holistic MDT for endometriosis will include a psychiatrist or psychologist, possibly one who specializes in pain management.
Nutritionist: 
Nutrition plays a key role in the processes and regulation of your digestive and immune systems. A proper endometriosis diet can help to reduce the chronic inflammation that keeps the endometriosis lesions growing and spreading. A nutritionist with experience in treating endo patients is key for successful outcomes. 
Pathologist:
There are different stages and types of endometriosis. Endometriosis with architectural atypia is one type that may be a precursor of ovarian cancer. Therefore, it's important that a pathologist carefully examines the lesions to discover if they could be indicative of endometriosis-associated ovarian cancer.
Building Your Multidisciplinary Team for Endometriosis
Who's got your back? If you have or suspect you might have endometriosis, this is a very important question to ask yourself. iCareBetter is a digital platform that connects endo patients to vetted endometriosis experts across a variety of disciplines. If you have endo, we want to hear from you. Do you already have an MDT for endo? If so, who are the members of your personal team?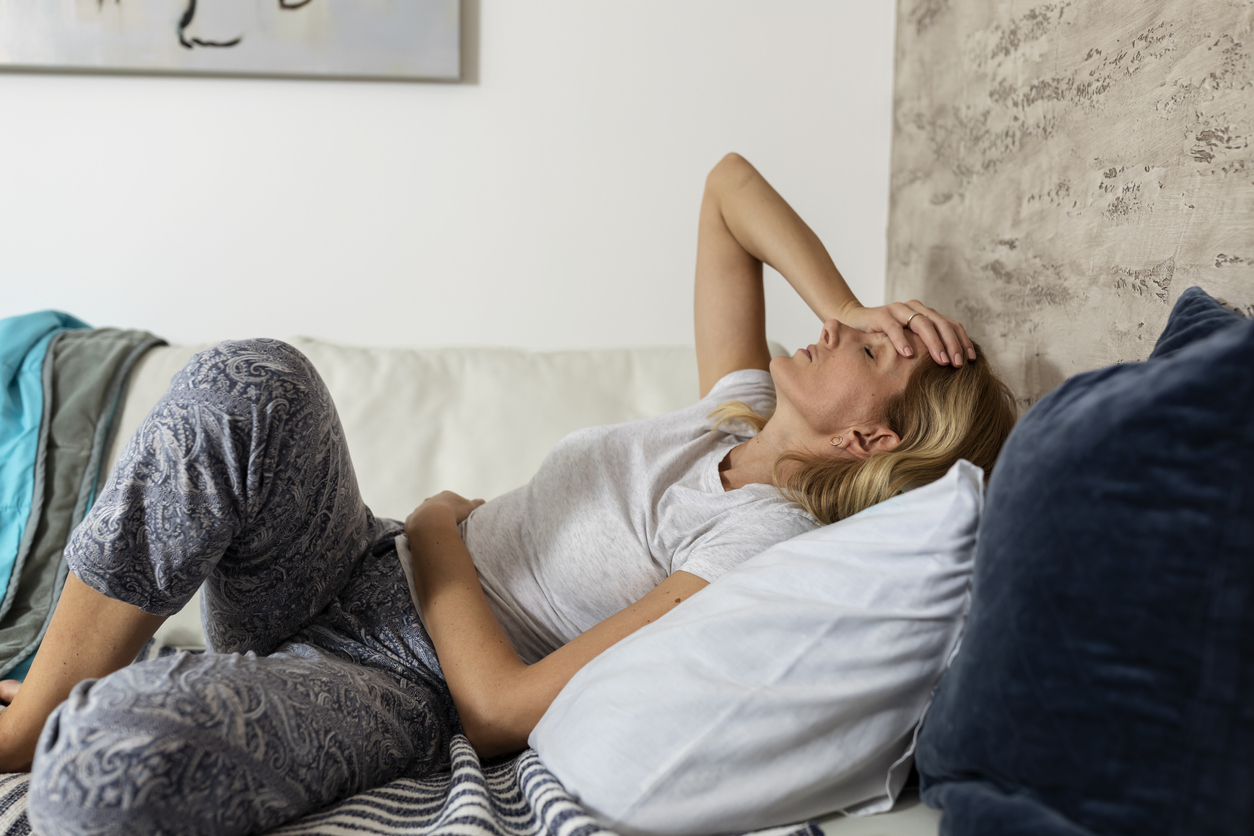 Learn Endometriosis Signs & Symptoms & What to Tell Your Dr.
Pelvic pain is common for most women during their period. However, for some – this time of the month comes with excruciating pain due to the medical condition – endometriosis (also known as endo for short). Believe it or not, endometriosis signs extend beyond just the debilitating pain, although, that's the hallmark symptom of this inflammatory disorder.
If you think you might have endometriosis, it's important to have a solid foundation of information before you see your doctor for a possible endo diagnosis. Keep reading to learn what endometriosis is and what are the most common signs and symptoms of this condition.
What Is Endometriosis?
Pronounced (en-doe-me-tree-O-sis), endometriosis is a chronic inflammatory disorder of the pelvis where tissue similar to that normally grows inside your uterus, grows elsewhere instead, usually on the outside of it. The endometriosis tissue can block fallopian tubes, cover your ovaries, and even line the organs of your pelvis.
Endometriosis can cause intense pain and fatigue, which makes it a disabling inflammatory condition for many women. Pain from endometriosis can be so intense that sometimes even medication cannot touch it. Other organs commonly involved include the fallopian tubes, bowels, cervix, ovaries, vagina, and pelvic tissue. Rarely, endo may also affect distant organs. Learn more about the disorder in our previous article, "Endometriosis 101: Covering the Basics".
What Are Endometriosis Signs and Symptoms?
Sadly, endometriosis is an inflammatory disorder that often goes undiagnosed for years because the hallmark symptoms are things that some women take for granted as "normal": heavy bleeding and pain during periods. If you think you might have endometriosis, it's important that you know what to look for and when you should notify a doctor. The following are seven common signs of endometriosis:
Dysmenorrhea (painful periods): 
Intense pelvic or abdominal pain is one of the most common symptoms of endometriosis. Endometriosis pain is often described as a sharp or stabbing sensation. During menstruation, women with endo may experience very painful periods because the endometrial tissue swells and bleeds every month, just like the uterine lining would. However, because this process is occurring outside the uterus, blood is not easily shed, and this pressure can cause extreme cramping that is much more intense than typical period cramps. Period pain should not disrupt your daily life, so if it does, you need to let your doctor know or find a qualified endo specialist.
Menorrhagia (heavy menstrual bleeding): 
While many women bleed heavily during their period, endometriosis can cause significant blood loss. How do you know if your amount of bleeding is excessive? Watch for these signs:
Passing large clots
Period goes on longer than a week
Bleeding through a pad or tampon in an hour
Too fatigued to carry out daily activities
If you have these symptoms, you may have menorrhagia and should contact a gynecologist. Menorrhagia is sometimes caused by endometriosis, and it can cause anemia and severe fatigue.
Dyspareunia (pain during or after intercourse): 
When endometriosis is the cause of painful intercourse, the woman may not experience the pain upon entry, only upon deep penetration. There can be physical and psychological causes of this condition, and endometriosis may be the culprit, as tissue builds up on the other side of the lower uterus or vagina – and sexual intercourse can stretch the tissue. You should talk to an experienced physician if you have pain during or after intercourse.
Chronic Pelvic Pain: 
While the inflammatory condition usually involves pain during menstruation, endometriosis pain can occur at any time of the month. Endometriosis causes an increase in pressure due to the excessive tissue in the pelvic cavity. This can cause a chronic pain condition that might be felt exclusively in the pelvis or manifest as abdominal or back pain.
Ovarian Cysts: 
There is a type of endometriosis that causes endometriomas (also known as chocolate cysts) to grow on your ovaries. These cysts are non-cancerous but may become large and painful. Also, women who have these may also have other endometrial growths in the abdominal or pelvic areas.
Infertility: 
Up to about half of women who have problems with fertility also have endometriosis. Furthermore, up to 50 percent of women who have endometriosis are unable to get or stay pregnant. The relationship between these conditions isn't always clear as many factors can impact fertility. However, in the event that the endometriosis tissue blocks the reproductive organs, there is a clear connection. Treating the condition can increase your odds of having a baby. If these fertility issues are affecting you, contact an endometriosis specialist.
Bowel/Bladder Problems: 
Bathroom visits may be problematic if you have endometriosis lesions growing near your bladder or bowels. And if you are experiencing difficulty with urination or bowel movements or bleeding in the bowel – these may be signs of endometriosis. Also, if you have painful urination, blood in your stool, nausea, or hyper urgency to urinate – you should tell your medical provider immediately. 
When to Call Your Healthcare Provider
Share with your healthcare provider any of the following endometriosis signs and symptoms:
Pain. Pain is the most common sign of endometriosis, and it can be present:

During or after sex
With bowel movements
When urinating during your period
As chronic abdominal, lower back, or intestinal pain
Similar to menstrual cramps that get worse gradually

Bleeding or spotting between periods
Difficulty getting pregnant or infertility
Digestive issues or stomach problems such as diarrhea, constipation, bloating, or nausea—especially during your periods
Learn Why It's Important Your OB-GYN Specializes in Endometriosis
When it comes to the treatment and management of endometriosis pain and/or other symptoms, all doctors are not the same. In fact, if you have or suspect you might have endometriosis, you should never just walk into the office of a random obstetrics/gynecology (OB-GYN) surgeon.
However, it can be a bit tricky to find an endometriosis specialist that is highly skilled and follows the best treatment practices for this disorder. If you want to learn more about endometriosis, read this article that gives an introduction to the condition, signs and symptoms, causes, complications, and treatments.
With so many myths about endometriosis (endo) – it's important to separate facts from fiction. Arm yourself with research and a solid foundation of knowledge to help you simplify the process and to get in touch with a trusted endo expert. Keep reading to find out why it's so important to use an endo expert, red flags that your doctor/surgeon is not the right fit, and how to find an endometriosis specialist near you.
Join endometriosis forum and discover endometriosis stories & discussions
Table of Contents
What is an Endometriosis Specialist?
Doctors with extensive experience in treating and caring for patients with this condition are known as endometriosis specialists. They are typically obstetricians and gynecologists (OB/GYNs), which are doctors who treat female pelvic organs, reproductive issues, and deliver babies. Therefore, most endometriosis specialists are also skilled surgeons.
7 Ways to Prepare For First Endometriosis Specialist Appointment
How are Endo Specialists Different than Typical Gynecologists?
Practitioners who specialize in endo care mostly for patients with endometriosis. From surgical treatment to medical management, their guidance is unparalleled to that of a gynecologist who serves general patients. You find endometriosis specialists at large teaching hospitals, medical centers, and private practices with gynecological surgeons.
The Role of Endometriosis Specialists in Treatment
The right specialist will have extensive knowledge of this disorder and the additional surgical training and skills it takes to effectively treat endo and the related conditions. Furthermore, the endo doctor should also have experience with modern techniques and access to state-of-the-art equipment – which often includes robotic or laparoscopic surgical tools. Additionally, openness to complementary treatments and a thorough understanding of various treatments are some other advantages of choosing an endometriosis expert and not just a regular OBGYN.

Patients report the most important thing about a surgeon is that they take their time and carefully listen to you. A good surgeon will pay attention when you speak and not challenge your knowledge or experience.
Considerations When Looking for an Endometriosis Specialist
Your endometriosis specialist will be a teammate with the common goal of getting you to living your best life. Ask a lot of questions and listen to the answers. Here are some considerations when looking for an endometriosis expert near you:
Does the doctor have experience with various medical conditions related to endometriosis?
Does the doctor specialize in the treatment of adult or adolescent endometriosis? Or both?
Is the doctor receptive to your information and input? What is their attitude towards your healthcare treatment?
Does the doctor rush you through assessments and questions, or do they take their time?
Does the doctor speak to you in terms you understand? (This is particularly important during the explanation of tests and/or surgical procedures.)
What is the doctor's belief on the use of hormonal therapies? Do they have medical justifications for prescribing them? Can they tell you the pros and cons of these options?
Do you feel comfortable speaking with the doctor? Endometriosis pain and symptoms can be hard to discuss, so it's important you feel at ease.
Does the doctor work in cooperation with other professionals to offer holistic treatment, (i.e. physical therapists, pain specialists, psychotherapists, gastroenterologists, etc.)?
Red Flags About a Potential Endometriosis "Expert"
It's important that you pick an expert who knows what they're doing to support you. Unfortunately, there are a lot of myths surrounding surgical best practices when it comes to endo treatment. What's even worse is that some of these options could result in infertility or other issues, and not even address the underlying endometriosis condition.
The following are red flags that could indicate the doctor you are speaking with is not a trusted endometriosis specialist:
Red Flags
If the doctor views hysterectomy as a definitive treatment. Caution any doctor who says removing your uterus/ovaries will cure you. While this may be the correct course for some patients, it's not a cure-all solution as endo lesions can affect other body parts and endo tissue could continue to grow.
If the doctor says endo symptoms will go away with menopause. In medically, naturally, and surgically-induced menopause – there are women who have endometriosis afterward.
If the doctor says mild stages of endometriosis won't cause infertility. This is just false. "Mild" or "minimal" stages of endo can still produce significant symptoms, including those that impact fertility.
If the doctor says that negative tests rule out an endo diagnosis. Tests such as labs, ultrasound, or magnetic resonance imaging (MRI) can help with diagnosing and staging endometriosis, but they cannot rule it out. Technology has advanced, and transvaginal ultrasound can help in assessing and staging endometriosis, however, it cannot rule out the diagnosis. Same is true for MRIs and laboratory studies.
Hormone therapy will cure endometriosis. Studies show that hormonal medications can help temporarily reduce endometrial lesions, but they do not cure the disease.
If the doctor suggests that recurring endometriosis cannot be treated.
If the doctor tells you that you are too young to have endometriosis. This belief is completely false. In fact, there are adolescents who had chronic pelvic pain that were diagnosed with deep infiltrating endometriosis (DIE).
If the doctor suggests it's only irritating bowel syndrome (IBS). Many symptoms of endometriosis and IBS overlap. As such, this is often a misdiagnosis given to people who in fact are suffering from endometriosis. Please notice that this doesn't mean that the patient doesn't also have IBS in conjunction with endo.
How Can I Find an Endo Specialist Near Me?
Now that you've read more about the importance and what to look for in an endometriosis specialist, are you ready to connect with someone in your area? At iCareBetter, our passion is to connect patients with vetted endo specialists. Go to the directory to learn how we can help you get on the road to health and improve your quality of life.
Top Endometriosis Specialists/doctors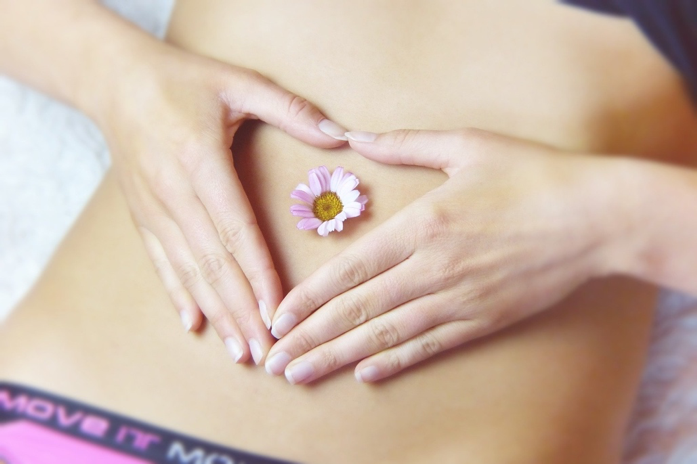 Sharp. Stabbing. Burning. Throbbing. Aching. All these adjectives have been used to describe endometriosis pain. Endometriosis is a condition that, for some women, can cause excruciating uterus pain. Some describe it as feeling like their insides are being pulled out of their bodies. Even worse – pain medication doesn't cut through or provide relief for many patients with this condition. Therefore, an endometriosis diagnosis can be very serious and life-changing news.
Our commitment to our patients runs deep, and our mission is to help patients with endometriosis pain and other complications find the skilled doctors they need.
As our first introduction to the disorder, we will give you a brief overview of the signs and symptoms of endometriosis, its causes, complications, and treatment options (or, as we like to call it – hope). First, we will give you general information on the disease and cover what endometriosis is.
Table of contents
Signs and Symptoms of Endometriosis
Complications of Endometriosis
Surgical Treatment Options for Endometriosis:
Find a Vetted Endometriosis Expert
What is the Endometrium?
The endometrium, also known as the endometrial lining, is the tissue that comprises the "wallpaper", or lining of the uterus. The uterus is the pear-shaped organ that houses a growing baby. During pregnancy and menstruation, the endometrium plays vital functions.
What is Endometriosis?
Endometriosis is pronounced (en-doe-me-tree-O-sis). Endometriosis is a medical condition in which tissue similar to what normally lines the inner walls of the uterus, also known as the endometrium, grows outside the uterus. It is often a very painful, even debilitating disorder. It may involve the ovaries, fallopian tubes, bowels, vagina, cervix, and the tissues that line the pelvis. In rare cases, it can also affect other organs, such as the bladder, kidneys, or lungs.
Signs and Symptoms of Endometriosis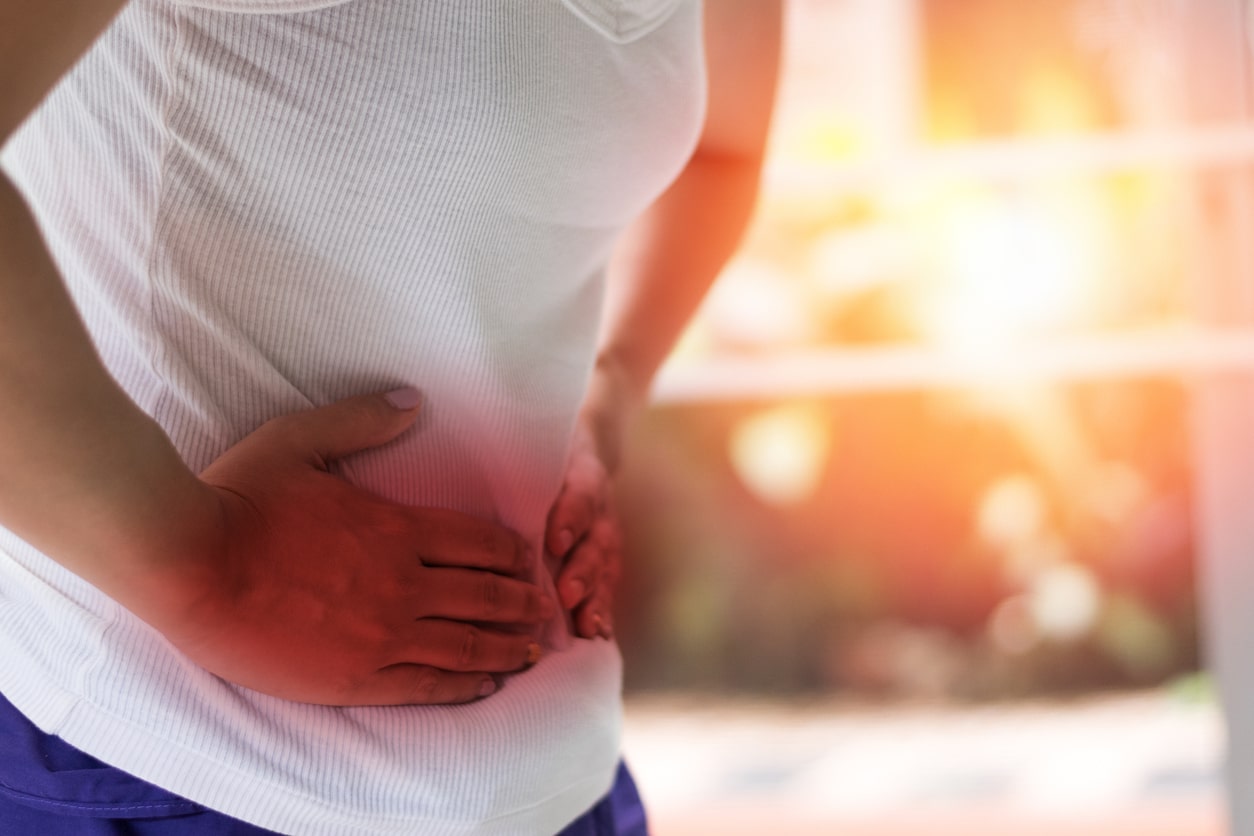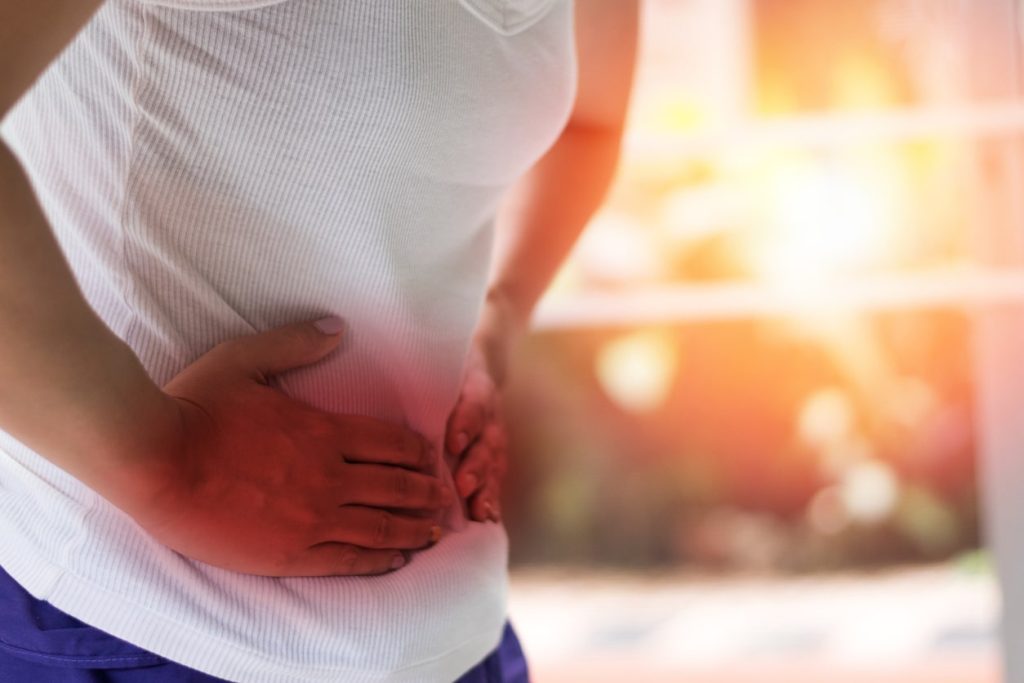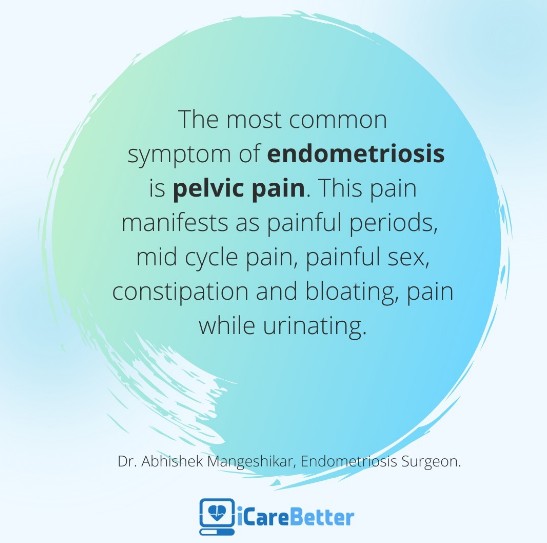 Not all women will experience the same symptoms of endometriosis or degree of intensity/severity. Some women may not experience any symptoms at all.
It is also important to keep in mind that the severity of symptoms is not a solid indicator of the progress of the disease. There are women with advanced stages of endometriosis who experience no symptoms at all and others with mild cases who endure many. Common endometriosis symptoms include:
Painful periods, or dysmenorrhea
Infertility
Diarrhea during period
Pain during intercourse
Heavy or abnormal menstrual flow
Abdominal or pelvic pain after vaginal sex
Painful urination during or between menstrual periods
Painful bowel movements during or between menstrual periods
Gastrointestinal problems, including bloating, diarrhea, constipation, and/or nausea
Mechanisms of signs and symptoms of endometriosis:
Painful periods (dysmenorrhea)
Cyclic release of multiple inflammatory factors activates nerve fiber growth, leads to cell damage and fibrosis, and exacerbates pain during periods. 
Infertility
The overall mechanisms can include tubal blockage, local inflammation, uterine muscle dysfunction, local hormonal alterations, and much more.
Diarrhea during menstrual periods
Diarrhea may result from endometriosis growing directly on the rectal muscle or endometriosis inflammatory substances. Local production of inflammatory molecules can lead to hyper-motility of the sigmoid and rectum muscles, which can manifest as cramping and diarrhea.
Pain during intercourse (dyspareunia)
Endometriosis implants have more nerve endings than usual (hyperinnervated) and can produce pain with pressure. The act of intercourse can apply this pressure on the upper vaginal area and uterosacral ligaments, which are common locations of endo implants. Once this pain occurs and local inflammation further causes tension in the pelvic floor, the muscles surrounding the vagina can contract, which worsens the problem.
Heavy or abnormal menstrual flow
Endometriosis can impact your bleeding by increasing stress from pain or damage to the ovaries, which can change local hormonal function.
Abdominal or pelvic pain after vaginal sex
Uterine and pelvic floor spasms are part of regular orgasms. When these areas are hypersensitive due to endometriosis, spasms lead to continued contractions and pain that lasts for a while. In addition, rectal fusion to the posterior vaginal wall will also cause more direct pain and inflammation by the vaginal area pulling on the rectal wall. Also, as you probably recognize, any event that stirs up the pelvis and causes some trauma leads to increased molecular signaling, further amplifying the problem. 
Painful urination during or between menstrual periods (dysuria)
Painful and frequent urination is a prevalent symptom of endometriosis. Endo cells and responding inflammatory cells produce inflammatory molecular signals that aggregate in the area of injury. These molecular signals affect all pelvic organs, including the bladder, leading to bladder wall spasms. Moreover, interstitial cystitis is common in endometriosis patients and can also be a factor. In the worst-case scenario, endo lesions implant inside the bladder, which can also cause cyclic bleeding from the bladder (hematuria). 
Painful bowel movements during or between menstrual periods (dyschezia)
Endometriosis causes inflammation and fibrosis or scarring as your body attempts to heal. This inflammation and fibrosis can severely alter the anatomy in the pelvis and distort the rectal course, gluing it to the uterus, cervix, and posterior vaginal wall. This angulation can cause constipation and trouble evacuating stool, while the inflammatory signals cause the rectal muscles to hyper-contract. These mechanisms lead to painful bowel movements, which worsen during the cyclic increases in inflammatory molecules. In the worst-case scenario, the endo will grow through the rectum wall over time, causing cyclic rectal bleeding.
Gastrointestinal problems, including bloating, diarrhea, constipation, and nausea
Generally, intestinal symptoms of endometriosis can be direct or indirect or related to conditions like small intestinal bacterial overgrowth (SIBO). Even if there are no direct implants on the bowel, the endo inside the abdomen and pelvis can cause enough inflammation to irritate the intestine and cause symptoms. In addition, endometriosis implants directly on the bowel can worsen the symptoms.
Join the discussion and discover other stories :
What were your uncommon symptoms of endometriosis?
What were your endometriosis symptoms?
Does Endometriosis Go Away After Menopause?
Causes of Endometriosis
One cause of endometriosis is the direct transplantation of endometrial cells into the abdominal wall during a medical procedure, such as a cesarean section. Besides this known cause of endometriosis, other theories exist as to how it develops:
1. One theory is that during the menstrual cycle, a reverse process takes place where the tissue backs up through the fallopian tubes and into the abdominal cavity, where it attaches and grows.
2. Another theory is a genetic link. This is based on studies that show if someone has a family member with endometriosis, they are more likely to have it as well.
3. Some also suggest that the endometrial tissues travel and implant in other body parts via blood or lymphatic channels, like cancer cells spread.
4. A fourth theory suggests that all cells throughout the body have the ability to transform into endometrial cells.
Complications of Endometriosis
The following are complications of endometriosis if left untreated or in advanced stages of the disorder:
Infertility/subfertility
Chronic pelvic pain that can result in disability
Anatomic disruption of involved organ systems (i.e., adhesions, ruptured cysts, renal failure)
Diagnosis of Endometriosis
The diagnosis starts with assessing signs and symptoms and then performing imaging studies such as MRI and ultrasonography. But the confirmation or exclusion of the endometriosis diagnosis is only possible with surgical biopsy and histopathology. Laparoscopy is the gold-standard surgical modality for diagnosis in all cases.
Treatment for Endometriosis
Endometriosis needs a multidisciplinary team approach for effective and holistic treatment. This team should include the following medical professionals:
Nutritionist
Physical therapist
Endometriosis surgeon
Mental health therapist
Pain management specialist
Pain is often the biggest complaint from patients with endometriosis. Therefore, many treatment options are aimed at pain control. So first, here are some options for women to help temporarily ease the pain of endometriosis:
Exercise
Meditation
Breath work
Heating pads
Rest and relaxation
Prevention of constipation
These therapies may be used in combination with medical and/or surgical options to lessen the pelvic pain associated with this disorder. Furthermore, alternative therapies exist that may be used in conjunction with other interventions, and those include but are not limited to:
Homeopathy
Immune therapy
Allergy management
Nutritional approached
Traditional Chinese medicine
*Be sure to discuss any of these treatment options with a physician before implementing them.
The Right Medical Treatment For You:
Options for medical and/or surgical treatments for endometriosis are going to depend on several factors, including:
Desire for pregnancy
The extent of the disease
Type and severity of symptoms
Patient opinions and preferences
Overall health and medical history
Expectations of the course of the disease
Patients' tolerance level for medications, therapies, and/or procedures
In some cases, management of pain might be the only treatment. In others, medical options may be considered. The following are typical non-surgical, medical treatments for endometriosis:
"Watch and Wait" approach, where the course of the disease is monitored and treated accordingly
Pain medication (anything from non-steroidal anti-inflammatory drugs [NSAIDs] to other over-the-counter and/or prescription analgesics)
Hormonal therapy, such as:

Progestins
Oral contraceptives with both estrogen and progestin to reduce menstrual flow and block ovulation
Danazol (a synthetic derivative of the male hormone testosterone)

Gonadotropin-releasing hormone antagonist, which stops ovarian hormone production
Surgical Treatment Options for Endometriosis:
Despite their effectiveness in symptom control, pain medications can have significant side effects. Moreover, these medications do not stop the progression of the disease, and symptoms might return once stopped. But on the other side, surgery can lead to long-term relief and can prevent further damage to tissues. Your treatment plan should be a shared decision based on your desires, goals, and abilities.
Almost all endometriosis surgical procedures are laparoscopic or robotic. These are minimally invasive surgeries in which small tubes with lights and cameras are inserted into the abdominal wall. It allows the doctor to see the internal organs and remove endometriosis.
Common procedures include:
Excision of endometriosis:
In this technique, a surgeon cuts out much or all of the endometriosis lesions from the body. Therefore, surgeons avoid leaving any endometriosis lesions behind while preserving normal tissues. This technique is widely adopted by highly skilled endometriosis surgeons who are world leaders.
Ablation of endometriosis:
In this technique, a surgeon burns the surface of the endometriosis lesions and leaves them in the body. Most top experts highly criticize this ablation method. Ablation is most popular with surgeons who have not received enough training to do excision. As a result, these surgeons are not comfortable performing excision, and they do the ablation.
Hysterectomy:
this is a surgery in which surgeons remove the uterus and sometimes ovaries. But, many surgeons consider hysterectomy an outdated and ineffective treatment for endometriosis. Almost all top endometriosis surgeons reject doing it unless there is a clear indication for hysterectomy such as adenomyosis.
Laparotomy:
this surgical procedure cuts and opens the abdomen and does not use thin tubes. Therefore it is more extensive than a laparoscopy. Very few surgeons still do laparotomy because of its complications. Almost none of the top endometriosis surgeons do laparotomy for endometriosis.
Multidisciplinary care
Along with effective surgical treatment, the patient should start working with endometriosis experts in physical therapy, mental health, nutrition, and pain management to achieve the best possible outcome.
The author of this article, Dr. Steven Vasilev MD is a fellowship-trained, triple board-certified integrative gynecologic oncologist specializing in complex pelvic robotic surgery. He focuses on advanced & reoparative endometriosis excision and molecular integrative healing, especially as it applies to women of older reproductive age and in menopause.
Endometriosis can cause multiple issues for patients. And it can create the need for a multidisciplinary care team to address chronic pelvic pain. Physical therapy is one example of part of a multidisciplinary treatment plan for endometriosis symptoms. Guest writer Rebecca Patton, PT, DPT, discusses considerations for using physical therapy while awaiting excision surgery:
Pelvic physical therapy has gained more following and prompted much-needed discussions in recent years. However, pelvic physical therapy looks quite different for someone with chronic pelvic pain and endometriosis.
The reality is that pelvic physical therapists may be the first line of defense to refer a patient to a specialist. First, because we have direct access, meaning a patient can see us for an evaluation before seeing a physician. Second, because symptoms of endometriosis are often missed or dismissed by referring providers. In the latter case, someone may be referred to physical therapy before excision surgery or even before seeing an endo specialist.
Physical therapists can optimize care by helping a patient get to a specialist while providing physical therapy treatment.
If we are seeking to provide the best care available for the treatment of endo, getting a faster diagnosis and referring a patient to an excision specialist is the primary goal. With a thorough medical history including bowel and bladder habits, menstrual symptoms, pelvic pain symptoms, previous treatment, and understanding the patient's experience, a pelvic physical therapist can create a differential diagnosis list that may include endometriosis. If endometriosis is suspected, a referral to an excision specialist should be given to the patient and explained.
Endo specialists' wait times vary greatly depending on where you are located.
In my personal experience in Phoenix, AZ, a large metropolitan area with several specialists, it takes anywhere from 3-12 months. More time if we are in the middle of a global pandemic. Decreased access in rural areas may also increase waiting times. One positive change is the inclusion of virtual appointments which may improve access for those in rural areas.
During the waiting period, the goal is to manage pain and maintain some regularity with bowel and bladder habits until excision surgery. Internal pelvic floor retraining may or may not be appropriate during this time.
As mentioned before, physical therapy before excision surgery is going to look different from treatments for other conditions. As a patient, you want to ensure the physical therapist you are seeing treats patients with endo regularly. You may want to consult with them prior about how often they treat patients with endo and what treatments they use specifically. Additional coursework for visceral and abdominal manual therapy techniques, nerve mobilization, and myofascial therapy techniques will be helpful.
Most studies research the effectiveness of physical therapy following excision surgery. What about physical therapy before excision surgery?
Zhao et al. (1) found that 12 weeks of PMR (progressive muscle relaxation) training is effective in improving anxiety, depression, and quality of life of endometriosis patients under GnRH agonist therapy. These participants had not received excision surgery.
Awad et al. (2) found improvements in posture and pain with an 8-week regular exercise program in those diagnosed with mild to moderate endometriosis. This exercise program included posture awareness, diaphragm breathing, muscle relaxation techniques, lower back and hip stretches, and walking. Of note, this exercise program was not vigorous exercise. These participants were also receiving hormonal treatment but not receiving pain medication.
Both studies did not say that physical exercise or PMR plays a role in the prevention of the occurrence or progression of endometriosis. Both studies were short-term (8-12 weeks) and did not explore pain management directly before excision or outcomes after excision.
In the time that a patient is waiting for excision surgery, I believe physical therapy treatment can be effective at minimizing overall pain levels and improving quality of life.
A few factors to keep in mind if you are seeking pelvic physical therapy before excision surgery:
1. Your symptoms after physical therapy should not last more than 1-2 days and should feel manageable. Being bedridden for a week after physical therapy is not a helpful treatment. If you experience this, be sure to communicate it with your physical therapist to adjust the plan. Not all pelvic PTs are experienced with this type of treatment and they may create an exercise plan that is too vigorous.
2. Internal pelvic floor treatment is not always the most helpful in this situation and may exacerbate symptoms. An individualized plan is important to discuss with your provider.
3. You are in charge of your body. If you don't feel like treatment is working then communicate that to your team and discuss other options. It is always okay to voice your concerns to change the treatment to fit you best.
4. Treatment before surgery requires a multidisciplinary team. This may include other pain management options including medication.
iCareBetter is doing the groundwork to vet pelvic physical therapists.
Rebecca Patton PT, DPT (If you are seeking a pelvic PT, I accept consultations through my website for in person and telehealth appointments: https://www.pattonpelvichealth.com/)
For more resources on physical therapy for endometriosis see: https://nancysnookendo.com/learning-library/treatment/lessons/physical-therapy-resources/
References
Zhao L, Wu H, Zhou X, et al.: Effects of progressive muscular relaxation training on anxiety, depression and quality of life of endometriosis patients under gonadotrophin-releasing hormone agonist therapy. Eur J Obstet Gynecol Reprod Biol, 2012, 162: 211–215. [PubMed] [Google Scholar]
Awad E, Ahmed HAH, Yousef A, Abbas R. Efficacy of exercise on pelvic pain and posture associated with endometriosis: within subject design. J Phys Ther Sci. 2017;29(12):2112-2115. doi:10.1589/jpts.29.2112 [NCBI]

March is endometriosis month, which, needless to say, is a special time of year for us. I've found myself thinking a lot over the last few weeks about where I want iCareBetter to be. I have put my own reputation and medical and business knowledge behind this project. (Of course, there are many other people to thank who have supported iCareBetter along the way.) Therefore, I would be ignorant not to assess our progress and shortcomings every day. While I am proud of our achievements, I see our shortcomings and will try to do better in the future.
Starting with achievements, we have overcome some very difficult tasks to uplift the endometriosis community. Our team has identified some of the best endometriosis experts in the world using a peer-reviewed video vetting method. iCareBetter has been able to increase and protect the integrity and transparency of the surgical vetting process and our community's trust in it. We all know that, historically, it has been incredibly difficult to build trust in our community after so many failed attempts and empty promises. But, because of the selfless work of our leading experts, patient communities, and our team, an increasing number of experts are humbling themselves by going through the vetting process. This has attracted a large number of patients and communities to use iCareBetter in order to find a vetted endometriosis expert to put their lives in their hands, and that's the ultimate reward and incentive for our work.
At the same time, there are certain areas where we have underperformed and have probably disappointed our partners and supporters. These include not having an expert in some highly demanding areas, and not running research to show the real impact of the true experts' excision on endometriosis patients' outcomes. I am not interested in making excuses, but I can say that, if we had enough resources, we would have tackled all these problems by now. With that being said, these will be our main areas of focus for the next coming months.
I personally believe we have done an unbelievable job in the past nine months since iCareBetter vetting was launched. There have been victories and challenges, of course; moments when I thought it was all over. That we had failed our patients and experts once again. But, because of you and your support, we've kept going. Now, we have a trusted and transparent vetting platform for surgeons and patients, something that was wanted and needed for a long time. I am very optimistic about the future. There are and will be new challenges and shortcomings down the road, but we are never going to let those stop us from improving every day.
PS.
We founded iCareBetter with personal resources to be a platform for patients to find trust and help. None of the physicians on it or advocacy partners have any financial interest in iCareBetter. We take advice from the experts but the company is run by its founders and employees.