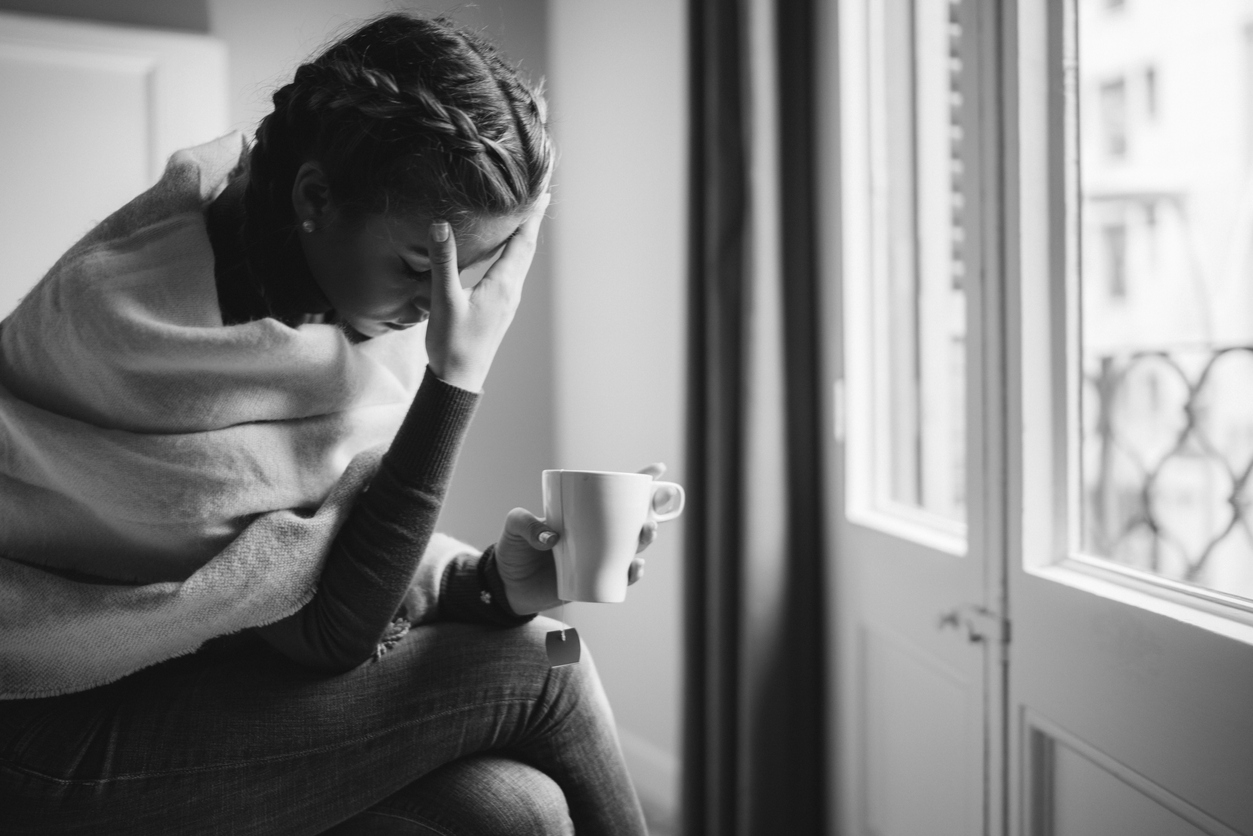 Endometriosis (endo) can cause many issues. Endometriosis patients may have difficulty becoming pregnant or maintaining a full-term pregnancy. Up to 70% of women with endometriosis get pregnant without medical treatment. However, 30 to 50% of patients with endo experience fertility issues and may need endometriosis fertility treatments or surgery. Up to 50% of all women with infertility have endometriosis. According to the abstract in a study published in the International Journal of Women's Health:
"The most common clinical signs of endometriosis are menstrual irregularities, chronic pelvic pain (CPP), dysmenorrhea, dyspareunia and infertility. Symptoms of endometriosis often affect psychological and social functioning of patients. For this reason, endometriosis is considered as a disabling condition that may significantly compromise social relationships, sexuality and mental health."
Does endometriosis cause infertility?
Why Are Women Impacted Emotionally By Reproductive Disorders?
A plethora of reasons exists as to why women can experience deep emotional impact by a diagnosis of a reproductive disorder or a condition that could cause issues with fertility. Some women already worry about getting pregnant anyway, so an endometriosis diagnosis surely doesn't help. Here's a shortlist of some reasons reproductive issues can affect the emotional health of women with endometriosis:
Pressure to conceive right away
Worries about each stage of the pregnancy, from implantation to delivery
Pressured to have a child, even if the person is unsure or not ready
Possible medical interventions, such as IVF
Stress and emotional drainage that can result from endometriosis fertility treatments
Possible laparoscopy endometriosis surgery
Multiple studies demonstrate that a woman's ability to conceive and bear a child plays a big part in her emotional health and self-esteem. While many women don't want to have children, a large portion does. But, they might not be ready for a baby when they receive their endometriosis diagnosis. According to a study out of the Iranian Journal of Reproductive Medicine:
"While infertility is not a disease, it and its treatment can affect all aspects of people's lives, which can cause various psychological-emotional disorders or consequences including turmoil, frustration, depression, anxiety, hopelessness, guilt, and feelings of worthlessness in life."
Endometriosis Patients with Fertility Issues Need Emotional Support
Most endometriosis patients with fertility issues benefit by having a mental health provider as part of their multidisciplinary team.
Endometriosis impacts many facets of a person's life. A recent study concluded that:
"Furthermore, there is an urgent need to develop and evaluate interventions for supporting women and partners living with this chronic and often debilitating condition."
All Endometriosis Patients Could Benefit From Emotional Support
Many endometriosis patients with fertility issues express no desire to have children. Therefore, some women are unaffected by infertility that might arise from endo. However, it's essential to keep these women in mind because their feelings matter, too. Perhaps some did not want to have kids now but were hoping to someday in the future? Or maybe they are just not with the right person to have children with them?
Whatever the case may be, it's significant that healthcare providers do not overlook a patient's emotional needs, even if they say it doesn't bother them if they cannot have kids. Perhaps a person in this situation may not need as intense emotional support, but they should see a mental health provider have a chance to talk about these feelings and think them through. Some interventions can help one conceive or be ready to conceive even with an endometriosis diagnosis. However, it's significant to remember that the further the disease has progressed, the more complex it is to treat it to regain fertility. Therefore, when you are unsure if you want to have a baby, it's still wise to have all the lesions removed as soon as you can and conduct proper follow-up.
Seeking a Mental Health Provider Experienced With Endometriosis
Endometriosis is a complex and often misunderstood disease. Therefore, women who battle this condition daily, especially those with fertility issues, require a mental health professional familiar with this inflammatory disorder.
Endometriosis encompasses many domains of a patient's life, and fertility issues are not the only things that impact women's emotional health. When seeking out a professional, it's critical to find someone familiar with the disease and its emotional impact on patients.
Importance of Friends and Family
In addition to adding a robust mental health provider to your team, it's also essential that you seek support from your loved ones. Please encourage them to attend appointments with you to have a better understanding of the condition. When the people closest to you can comprehend the emotional roller-coaster accompanying infertility, they will be better prepared to support you emotionally.
When a patient receives a diagnosis such as endometriosis, pain management, and other care items often become the priority. Therefore, it can be easy to overlook the emotional aspect of this condition, especially in someone with fertility issues. This is why it's essential to do your research and find an experienced endometriosis expert to head up your team.
Do You Have Fertility Issues Caused By Endometriosis?
We want to hear from you. What are your thoughts on the emotional challenges? Do you have a solid mental health provider on your team? Leave your responses in the comments below.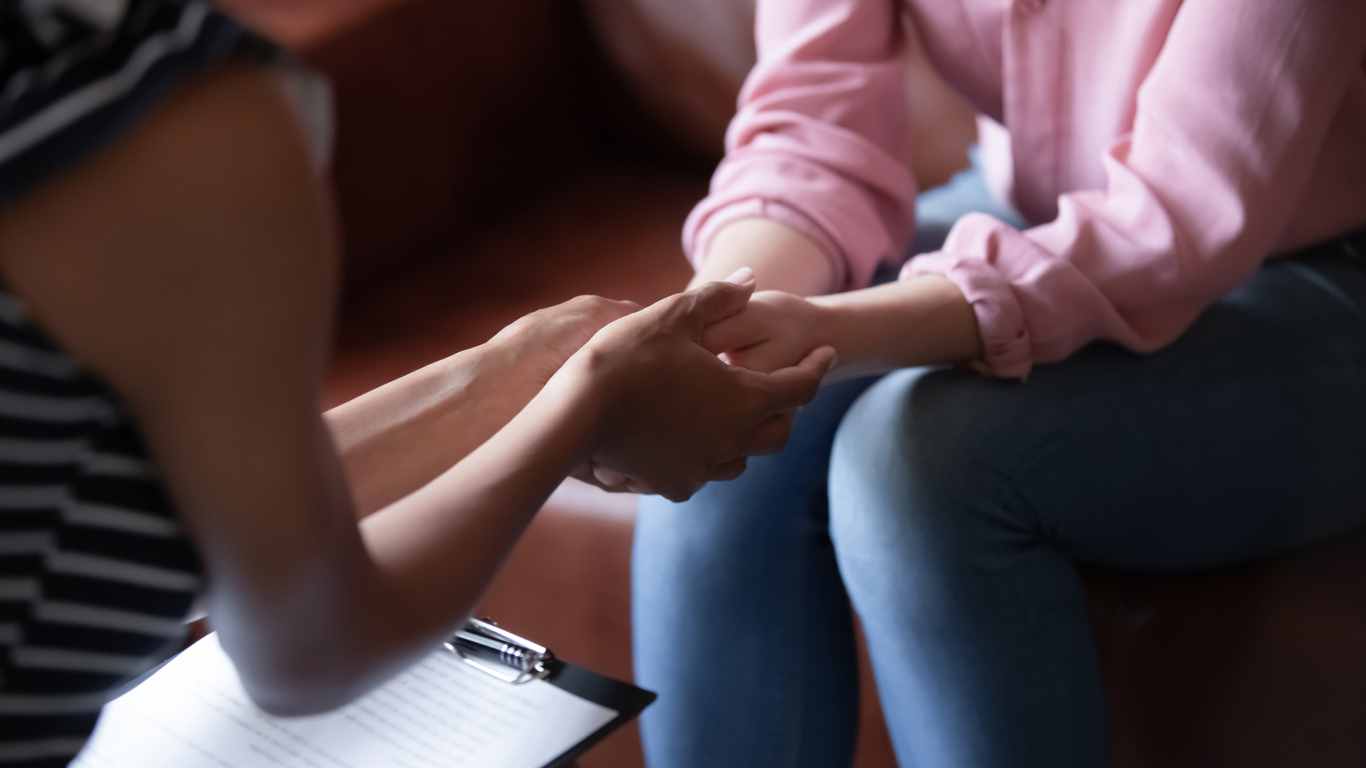 Natural, Medical & Surgical Treatment of Endometriosis Infertility
Endometriosis (endo) is a common condition that affects up to 10% of all women globally. But most people do not realize this condition's impact on a significant proportion of women. Endometriosis and pregnancy complications are a common coincidence. Up to 50% of women with infertility have endo.
Endometriosis and pregnancy can be problematic for patients. And sometimes, endometriosis treatments are needed to conceive. Keep reading to learn more about fertility options for women with endo.
Lack of Evidence-Based Research Stalls Treatment Options
Endometriosis is sometimes like the elephant in the room that no one wants to discuss or do enough research. However, that needs to change because endometriosis is often a disabling condition, and people should know about it. Not only does this condition impact the patient's quality of life, but it also affects the potential for some of these patients to have a family. This situation can affect a marriage, other family members, a partner, etc.
Options for treating women with endometriosis and pregnancy issues can be natural, medical, surgical, or surgery-assisted. Let's review the latest fertility treatments and courses of action for women affected by endometriosis. First, we will briefly discuss how endometriosis and pregnancy are related.
Can You Get Pregnant with Endometriosis?
Natural
Getting pregnant with endometriosis is not always easy, but it's a reality for most patients who have the condition and want to conceive. It's important to emphasize that the body can and still does get pregnant. There are things such as an endometriosis diet that might help. Let's look at the good numbers. Up to 70%, according to some studies, of women with mild to moderate endometriosis will become pregnant without medical intervention.
Medically-Assisted
Statistics show that about 75% of women with severe endometriosis (stage III/IV) will conceive if they desire. Two-thirds of those pregnancies occurred naturally, and one-third with the help of the endometriosis fertility treatment.
If you have endometriosis and are having troubles getting or maintaining a pregnancy, and you wish to carry full-term, here are some medical options that may interest you:
Freeze some eggs: Your ovarian reserve of eggs can decline due to endometriosis. Therefore, some endo specialists recommend preserving your eggs in case you wish to conceive later. Just note that this can be an expensive option.
Superovulation and intrauterine insemination (SO-IUI): If you have normal fallopian tubes, mild endometriosis, and a partner with healthy sperm, this might be the best choice for you.
Fertility medications: Doctors can prescribe medications to produce up to two or three mature eggs. There are also progestin injections that are often used to help fertility issues.
Frequent ultrasounds: If a person is trying to get pregnant, they may go in for frequent ultrasounds to identify when the eggs are most mature. At that time, a doctor can insert the partner's collected sperm.
In-Vitro Fertilization (IVF): This treatment involves the extraction of the egg and sperm. The egg is fertilized outside the body and then implanted into the uterus.
Endometriosis Surgery For Infertility
Many women with endometriosis do become pregnant without medical assistance. However, studies suggest that endometriosis surgery does help a woman to become pregnant without difficulty.
Removal of endometriosis tissue: Evidence shows that pregnancy rates improve if the endometriosis tissues are removed surgically.
Removal of tissue or large endometriosis cysts: Large cysts and tissue accumulation can contribute to infertility. Removing these can help the patient conceive.
Routine follow-up: Women with endometriosis often have cysts that relapse after treatment. It is crucial to complete follow-up visits and possibly have complementary surgeries down the road.
How Your Stage of Endometriosis Impacts Fertility
A diagnosis of endometriosis is a heavy thing to take in, primarily since it's known to impact a woman's reproductive organs. Studies have shown that the extent of endometriosis present during laparoscopy correlates with fertility.
Do You Have Concerns About Endometriosis and Fertility?
We want to hear from you. What is your biggest concern about the fertility impact of endometriosis? Or does it concern you at all? Leave your answers in the comments below. If you need medical attention that is not emergent, be sure to find a vetted endometriosis specialist who is familiar with the disease and modern treatments.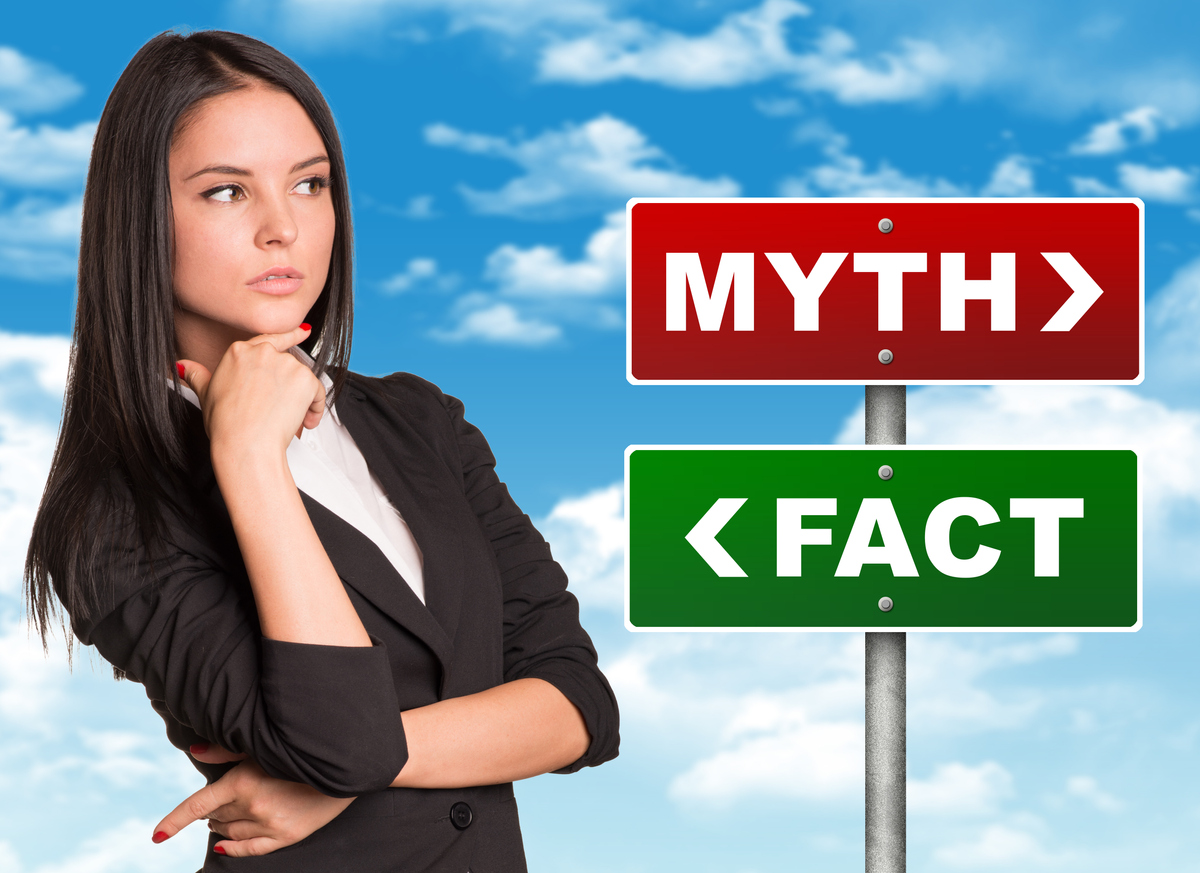 Debunking the Myths Surrounding Endometriosis and Reproduction
Disinformation about endometriosis and how it can impact reproduction is thick. As a matter of fact, not just endometriosis and fertility, the entire disorder is shrouded in junk information, and so it often goes misunderstood and mistreated. To learn more on this topic, read our previous article, titled: "Endometriosis Facts and Myths: Dispelling the Misconceptions."
Does endometriosis cause infertility? In some cases, yes. However, in most cases, women with endometriosis can and do get pregnant without any medical assistance or intervention of any kind. There is still a myth that if you become pregnant, that can manage the endometriosis (endo) symptoms and even help resolve disease progression.
This statement couldn't be further from the truth, and it's an example of a widespread myth about endometriosis and fertility. Furthermore, this school of thought can put additional pressure on women with endometriosis to get pregnant as quickly as possible once they get a diagnosis. As you can imagine, this dangerous misinformation can alter their expectations in terms of treatment for fertility and their outlook on endometriosis in general.
So, Can You Get Pregnant If You Have Endometriosis?
The real truth is that the connection between endometriosis and reproduction is complex. Can you get pregnant if you have endometriosis? Yes, many people can and do. However, having the right endometriosis specialist to help you along the way can make all the difference in your journey. Click here to learn more about finding vetted endo specialists near you. In this article, we will review the disease and lay out the facts regarding endometriosis and fertility.
What is Endometriosis?
Endometriosis is an inflammatory disorder in which tissue similar to the uterus lining grows in places outside the uterus. Often these growths happen on the surface of the uterus, ovaries, fallopian tubes, or other organs within the pelvic cavity – such as the bladder or bowel. In some cases, these endometriosis growths have occurred in distant organs.
Endo growths can cause pain, scarring, and sometimes infertility. Because this tissue is similar to the uterine lining, it also bleeds and sheds once a month during hormonal changes. Typically in the uterus, this period tissue and blood have a means of escaping through the vagina. However, this blood and tissue often accumulate inside the body with endometriosis and causes inflammation and pain. As one can imagine, over time, scar tissue growths with subsequent menstrual cycles develop. Eventually, this scar tissue can fuse organs, immobilize organs, and even damage the fallopian tubes.
Alarming Statistics About Endometriosis & Fertility
Endometriosis is widespread, affecting between six and ten percent of the general female population. That's more than 170 million worldwide.
In patients with pelvic pain, infertility, or both, endometriosis frequency is higher – between 35 percent to 50 percent.
Between 25 percent to 50 percent of infertile women have endometriosis.
Between 30 percent to 50 percent of women with endometriosis are infertile.
Endometriosis affects approximately the same number of women around the world that have diabetes.
The cost of endometriosis in the US is between $86 Bn – $116 Bn.
It takes, on average, eight years from the onset of symptoms for a patient to get a diagnosis. This can impact all patients, but especially those of who wish to keep their fertility intact.
Endometriosis Facts About Fertility and Reproduction
There are ways to get pregnant with endometriosis.
Hormonal therapy does not cure endo.
Endometriosis is related to your menstrual cycle and hormonal changes within your body.
Endometriosis tissue can be removed during laparoscopy. Depending on the location of the growths and the extent of damage, this can sometimes restore fertility.
There is a type of endometriosis that can cause cancerous lesions, typically dark chocolate brown.
The causes are uncertain, and there is no "cure" for endometriosis.
Genes seem to play a role in the occurrence of endo.
Myths About Endometriosis and Fertility
Pregnancy is not a cure or a way to relieve symptoms of endometriosis. Women should not be pressured or encouraged to get pregnant to help with endometriosis and fertility or alleviate pain or other symptoms. While some women experience less endo pain and symptoms during their period, that does not mean it works the same for all women.
Do not believe any physician that tells you a hysterectomy is the "gold standard" treatment for endometriosis. As mentioned above, there is no "cure" for endometriosis. Until a specialist is inside the body and can view the number and the placement of the endometriosis lesions, they cannot decide whether a hysterectomy would even solve the problems. Also, some women might make themselves infertile (whether they mind or not, it is an emotional part of this disorder) by having a hysterectomy done that was never needed.
You do not need to have a major medical procedure to get an endometriosis diagnosis or remove some growths and lesions. With modern equipment, skilled specialists, and advanced technology (often robotic surgical equipment), you can have endometriosis diagnosis and treatment with laparoscopy. This type of procedure is minimally invasive and only leaves behind a few puncture wounds.
Abortion does not cause endometriosis.
Endometriosis does not cause ovarian cancer. Although a type of endo involves cancerous tumors, this does not mean that having endometriosis makes you more likely to develop cancer.
The most important myth to bust is that there is no treatment for endometriosis. Just because there is no "cure" for this pelvic inflammatory disorder does not mean there are no treatment options, even when it comes to endometriosis and infertility.
If you have endometriosis, what is the most common thing you have heard regarding endo and reproduction?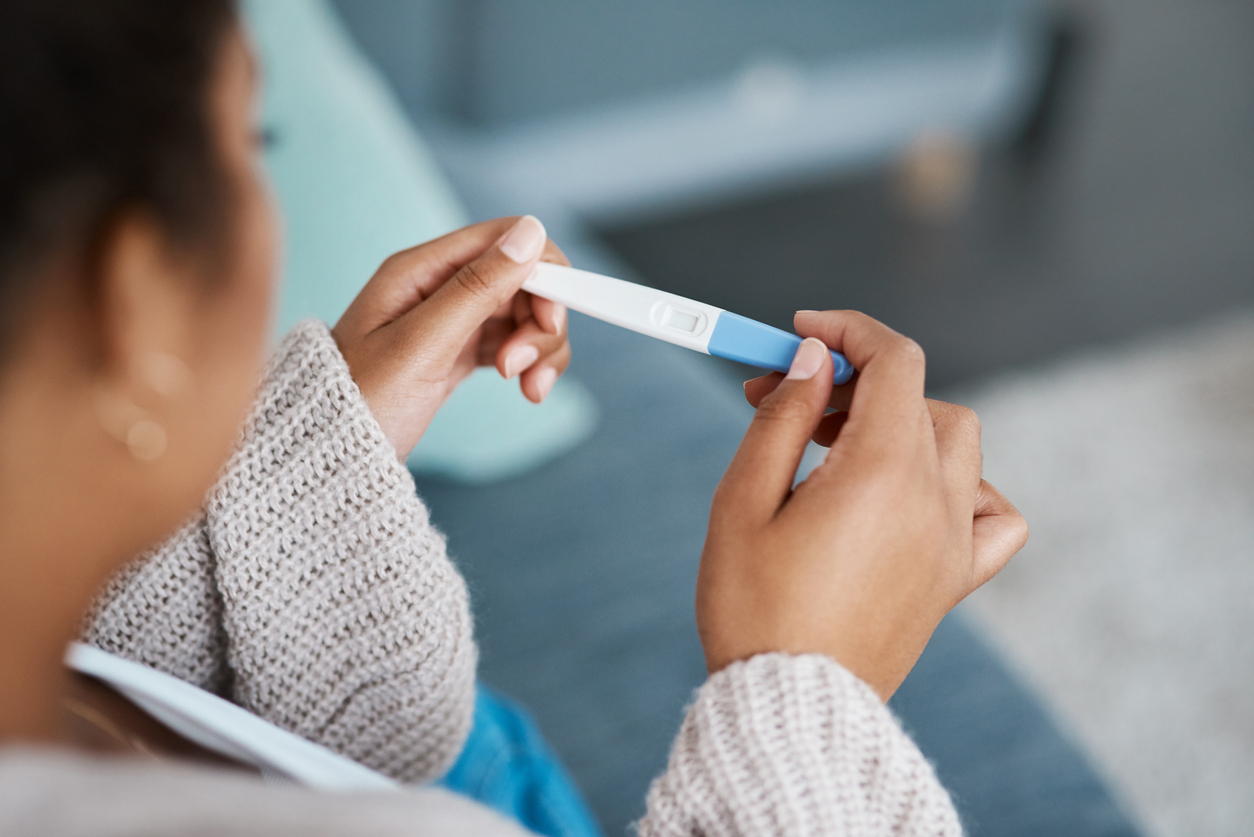 Learn More About the Connections Between Endometriosis and Infertility
Endometriosis (endo) diagnosis can be a frightening thing. Very frightening. While this inflammatory condition can be binary or non-binary, women of child-bearing age are prone to issues with reproduction due to endo. So does endometriosis cause infertility? Keep reading as I break down the basics on this topic. I will also discuss the emotional impact on patients.
What is Endometriosis?
Endometriosis is a chronic inflammatory condition. In this disease, endometrium-like lesions (the tissue that lines the uterine walls) grow outside the uterus. These glands or stroma cause chronic inflammatory reactions. Endometriosis tissue can occur on the surface of other body parts in the pelvic cavity and distant organs such as the diaphragm, lung, and heart.
Because these endometrial-like lesions shed blood and tissue, many problems result. Pain is a common symptom because the blood and tissue have no way to leave the body. This pressure can result in unbearable pain and other symptoms. If you would like to learn more about what endometriosis is, check out our previous article.
What Happens When Endometriosis Does Cause Infertility
It can. 25 to 50% of women with infertility have endometriosis, and 30 to 50% of women with endometriosis have infertility. However, it is very encouraging to know that most women with endometriosis can become pregnant.
This statistic is significant. Many younger women with this disorder feel psychological effects due to the possibility of not being able to have kids. Not all patients carry this same sentiment. Growing numbers of people do not want to have children. However, for those who do, these thoughts and emotions about fertility can be devastating. Then, endometriosis patients who do conceive often worry about the pregnancy and subsequent delivery of the baby.
How Endometriosis and Fertility are Connected
The association between endometriosis and infertility is well-established. However, there may be multifactorial reasons why it occurs, including molecular, mechanical, environmental, and genetic causes.
There are some theories to explain infertility in endometriosis. The following are just a few:
Inflammation leads to the production of chemicals known as cytokines. These cytokines can inhibit the egg and sperm from meeting each other, which makes fertilization more difficult.
Endometriosis-related scarring and adhesions can block the fallopian tubes or uterus space. This blockage makes it difficult for the sperm to meet the egg and implant in the endometrium.
Endometriosis lesions on the ovaries can inhibit ovulation and block the release of an egg.
Other Data on Endometriosis and Reproduction
Studies have also demonstrated that the enzyme, Aromatase may also play a role in endometriosis infertility. There is an abnormally high level of this enzyme in the endometrium and endometriosis lesions in patients with endometriosis. In the uterus, this enzyme may affect both natural endometrial development and its receptivity for the implantation of the fetus.
Progesterone is another hormone that may play a role in implantation failure. Resistance to this enzyme can affect reproduction, as it is necessary for a normal pregnancy. In some studies, progesterone receptors displayed abnormalities and caused dysregulation in the endometrial layer of the uterus in patients with endometriosis. Levels of progesterone should increase with pregnancy, but with endometriosis, this process is delayed and can cause an unopposed estrogen state that cannot sustain fertility.
Endometriosis Infertility Treatment Options
Patients with endometriosis do have a substantial risk of infertility or problems getting pregnant. According to studies, the amount of endometrial-like tissue visible during a laparoscopy correlates with the possibility of future fertility. For this reason, if you have endometriosis and would like to become pregnant, early treatments for endo and fertility are crucial. This is because the stage of endo might progress within time, which increases the risk of infertility.
Can endometriosis cause infertility? Yes, in some patients. However, in most cases, endo does not entirely prevent conception. Traditional treatments for endometriosis approached most cases of endo with total hysterectomies. But these approaches are now outdated. New science-based evidence shows that hysterectomies and oophorectomies are not always needed. That is because these surgeries do not often work to remove all the endometriosis tissue.
A skilled endometriosis specialist goes in the pelvic and abdomen with thin tubes and excises the endometrial-like tissue for best surgery results. This surgery often requires OB-GYN surgeons with advanced training in endometriosis treatment. It typically involves advanced surgical equipment, such as laparoscopy, robotics, and AI technology.
Now let's review the endometriosis treatment options in the context of pregnancy and fertility.
Medical Treatment Options for Endometriosis
Ovarian suppression, such as hormonal therapies or oral contraceptives, is not recommended for women who wish to conceive. This highly-debated advice gained support from a large study that found no difference in pregnancy rates and live birth rates in patients with endometriosis who took a hormone vs. placebo.
An endometriosis diet by nutritionists that work on endo can be helpful. The diet can help increase the patient's likelihood to conceive with endometriosis and maintain that pregnancy to a full-term birth.
The Guideline Development Group (GDG) does not recommend the prescription of adjunctive hormonal treatment before surgery in infertile women with endo.
Surgical Treatment Options for Endometriosis
The goals of surgery are to remove all macroscopic endometriosis implants and return the pelvic cavity to normal anatomy. While these are the goals, not all surgical procedures or endometriosis specialists will stop this inflammatory disorder or restore the pelvic cavity to its normal anatomy.
It's crucial to weigh the pros and cons of surgical intervention.
Endometriosis minimal invasive surgery by an expert is the preferred surgical procedure because:

It causes minimal damage to the tissue.
It's assisted with magnification.
There is a relatively fast recovery time.
Mostly only a short hospital stay is involved.
How Women with Endometriosis Suffer Emotional Impact
Women who deal with endometriosis reproductive problems may experience a variety of feelings, such as:
Stress
Worry
Grief
Confusion
Anger
Sadness
Feelings of inadequacy
As mentioned above, over 30% of women with fertility problems have endometriosis. If a woman is already distressed about becoming pregnant, the shock of an endometriosis diagnosis may amplify those emotions.
Furthermore, women with endometriosis may feel further pressure to have kids sooner to increase their likelihood of success. But, that's not always practical. Some do not have a partner or might not even know if they want to have kids. Perhaps they are with someone who does not wish to or is not ready for kids. They might also be with someone they have not been with for very long, so they are unsure if they want children. Many factors can cause stress on women with endo to try to get pregnant right away.
For those ready and trying to get pregnant, fertility issues caused by endometriosis may also create feelings of frustration, hopelessness, and sadness. These feelings are the reasons why it's crucial to incorporate a mental health expert as part of your holistic endometriosis treatment team.
Psychological Impact of Fertility Treatment for Endo Patients
Furthermore, a whole new slew of emotions comes with those patients who move on to endometriosis fertility treatment. Excitement. Happiness. Disappointment. Sadness. You and your partner can do these things to help prepare for these possible feelings:
Prepare and be ready for the emotional journey ahead
Cope with grief and loss associated with unsuccessful prior attempts or miscarriages
Develop strategies for coping with the news of other people's births and pregnancies
Keep the communication lines between you and your partner open and discuss feelings throughout the entire process
Did endometriosis cause infertility issues for you? How has that impacted your life?