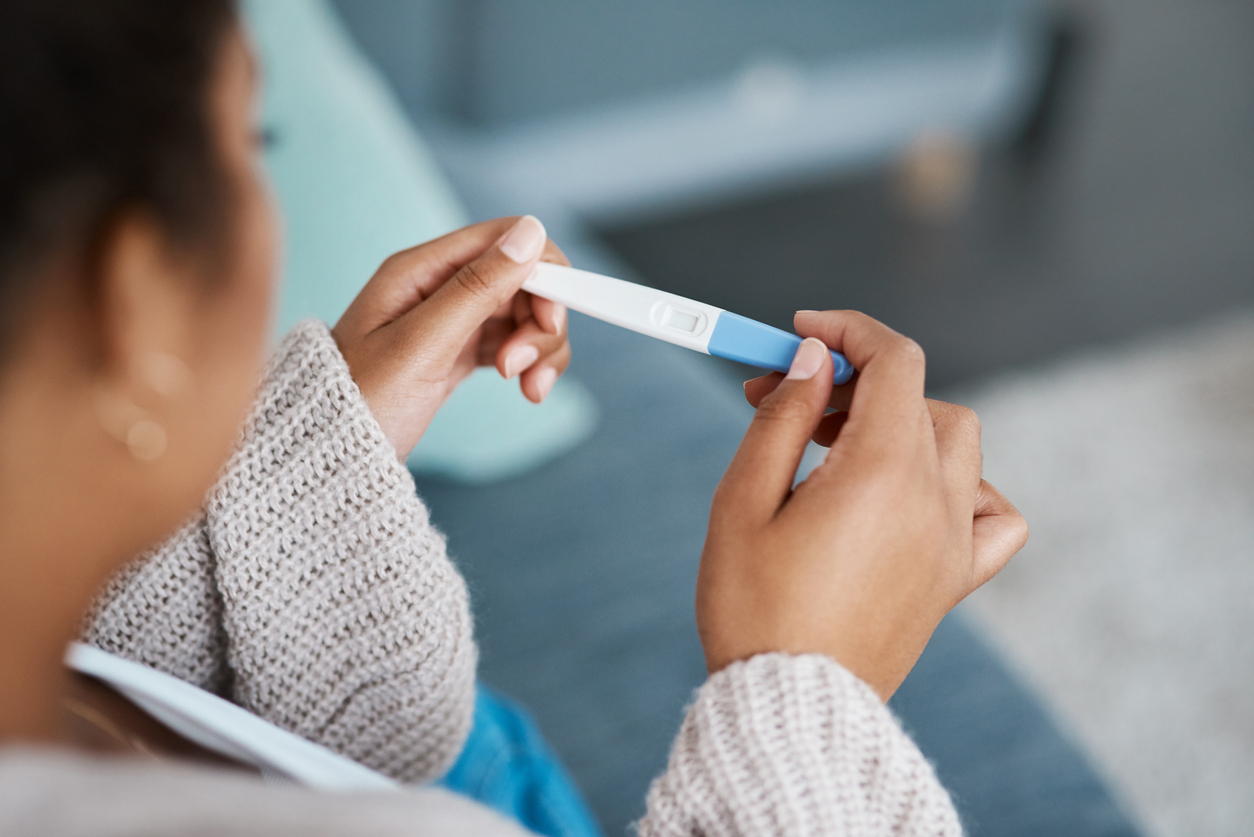 Learn More About the Connections Between Endometriosis and Infertility
Endometriosis (endo) diagnosis can be a frightening thing. Very frightening. While this inflammatory condition can be binary or non-binary, women of child-bearing age are prone to issues with reproduction due to endo. So does endometriosis cause infertility? Keep reading as I break down the basics on this topic. I will also discuss the emotional impact on patients.
What is Endometriosis?
Endometriosis is a chronic inflammatory condition. In this disease, endometrium-like lesions (the tissue that lines the uterine walls) grow outside the uterus. These glands or stroma cause chronic inflammatory reactions. Endometriosis tissue can occur on the surface of other body parts in the pelvic cavity and distant organs such as the diaphragm, lung, and heart.
Because these endometrial-like lesions shed blood and tissue, many problems result. Pain is a common symptom because the blood and tissue have no way to leave the body. This pressure can result in unbearable pain and other symptoms. If you would like to learn more about what endometriosis is, check out our previous article.
What Happens When Endometriosis Does Cause Infertility
It can. 25 to 50% of women with infertility have endometriosis, and 30 to 50% of women with endometriosis have infertility. However, it is very encouraging to know that most women with endometriosis can become pregnant.
This statistic is significant. Many younger women with this disorder feel psychological effects due to the possibility of not being able to have kids. Not all patients carry this same sentiment. Growing numbers of people do not want to have children. However, for those who do, these thoughts and emotions about fertility can be devastating. Then, endometriosis patients who do conceive often worry about the pregnancy and subsequent delivery of the baby.
How Endometriosis and Fertility are Connected
The association between endometriosis and infertility is well-established. However, there may be multifactorial reasons why it occurs, including molecular, mechanical, environmental, and genetic causes.
There are some theories to explain infertility in endometriosis. The following are just a few:
Inflammation leads to the production of chemicals known as cytokines. These cytokines can inhibit the egg and sperm from meeting each other, which makes fertilization more difficult.
Endometriosis-related scarring and adhesions can block the fallopian tubes or uterus space. This blockage makes it difficult for the sperm to meet the egg and implant in the endometrium.
Endometriosis lesions on the ovaries can inhibit ovulation and block the release of an egg.
Other Data on Endometriosis and Reproduction
Studies have also demonstrated that the enzyme, Aromatase may also play a role in endometriosis infertility. There is an abnormally high level of this enzyme in the endometrium and endometriosis lesions in patients with endometriosis. In the uterus, this enzyme may affect both natural endometrial development and its receptivity for the implantation of the fetus.
Progesterone is another hormone that may play a role in implantation failure. Resistance to this enzyme can affect reproduction, as it is necessary for a normal pregnancy. In some studies, progesterone receptors displayed abnormalities and caused dysregulation in the endometrial layer of the uterus in patients with endometriosis. Levels of progesterone should increase with pregnancy, but with endometriosis, this process is delayed and can cause an unopposed estrogen state that cannot sustain fertility.
Endometriosis Infertility Treatment Options
Patients with endometriosis do have a substantial risk of infertility or problems getting pregnant. According to studies, the amount of endometrial-like tissue visible during a laparoscopy correlates with the possibility of future fertility. For this reason, if you have endometriosis and would like to become pregnant, early treatments for endo and fertility are crucial. This is because the stage of endo might progress within time, which increases the risk of infertility.
Can endometriosis cause infertility? Yes, in some patients. However, in most cases, endo does not entirely prevent conception. Traditional treatments for endometriosis approached most cases of endo with total hysterectomies. But these approaches are now outdated. New science-based evidence shows that hysterectomies and oophorectomies are not always needed. That is because these surgeries do not often work to remove all the endometriosis tissue.
A skilled endometriosis specialist goes in the pelvic and abdomen with thin tubes and excises the endometrial-like tissue for best surgery results. This surgery often requires OB-GYN surgeons with advanced training in endometriosis treatment. It typically involves advanced surgical equipment, such as laparoscopy, robotics, and AI technology.
Now let's review the endometriosis treatment options in the context of pregnancy and fertility.
Medical Treatment Options for Endometriosis
Ovarian suppression, such as hormonal therapies or oral contraceptives, is not recommended for women who wish to conceive. This highly-debated advice gained support from a large study that found no difference in pregnancy rates and live birth rates in patients with endometriosis who took a hormone vs. placebo.
An endometriosis diet by nutritionists that work on endo can be helpful. The diet can help increase the patient's likelihood to conceive with endometriosis and maintain that pregnancy to a full-term birth.
The Guideline Development Group (GDG) does not recommend the prescription of adjunctive hormonal treatment before surgery in infertile women with endo.
Surgical Treatment Options for Endometriosis
The goals of surgery are to remove all macroscopic endometriosis implants and return the pelvic cavity to normal anatomy. While these are the goals, not all surgical procedures or endometriosis specialists will stop this inflammatory disorder or restore the pelvic cavity to its normal anatomy.
It's crucial to weigh the pros and cons of surgical intervention.
Endometriosis minimal invasive surgery by an expert is the preferred surgical procedure because:

It causes minimal damage to the tissue.
It's assisted with magnification.
There is a relatively fast recovery time.
Mostly only a short hospital stay is involved.
How Women with Endometriosis Suffer Emotional Impact
Women who deal with endometriosis reproductive problems may experience a variety of feelings, such as:
Stress
Worry
Grief
Confusion
Anger
Sadness
Feelings of inadequacy
As mentioned above, over 30% of women with fertility problems have endometriosis. If a woman is already distressed about becoming pregnant, the shock of an endometriosis diagnosis may amplify those emotions.
Furthermore, women with endometriosis may feel further pressure to have kids sooner to increase their likelihood of success. But, that's not always practical. Some do not have a partner or might not even know if they want to have kids. Perhaps they are with someone who does not wish to or is not ready for kids. They might also be with someone they have not been with for very long, so they are unsure if they want children. Many factors can cause stress on women with endo to try to get pregnant right away.
For those ready and trying to get pregnant, fertility issues caused by endometriosis may also create feelings of frustration, hopelessness, and sadness. These feelings are the reasons why it's crucial to incorporate a mental health expert as part of your holistic endometriosis treatment team.
Psychological Impact of Fertility Treatment for Endo Patients
Furthermore, a whole new slew of emotions comes with those patients who move on to endometriosis fertility treatment. Excitement. Happiness. Disappointment. Sadness. You and your partner can do these things to help prepare for these possible feelings:
Prepare and be ready for the emotional journey ahead
Cope with grief and loss associated with unsuccessful prior attempts or miscarriages
Develop strategies for coping with the news of other people's births and pregnancies
Keep the communication lines between you and your partner open and discuss feelings throughout the entire process
Did endometriosis cause infertility issues for you? How has that impacted your life?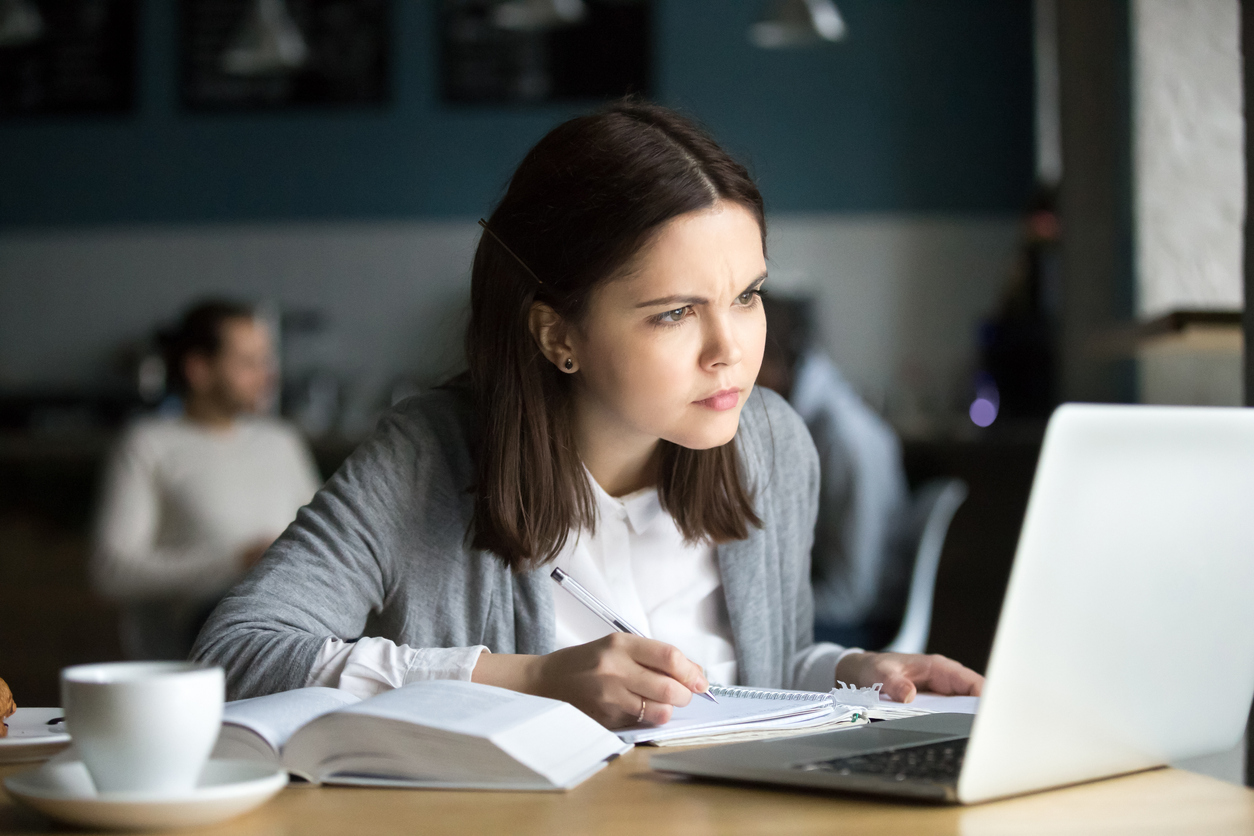 Why You Need an OB-GYN Who Specializes in Endometriosis
Endometriosis is common (affecting nearly 190 million women worldwide) but poorly understood by many medical professionals. It's hard to find endometriosis specialists who have completed advanced training. With the proper endo specialist, medical treatment or surgery can lessen your pain, improve your quality of life, and manage complications.
Endometriosis is a chronic pain condition that affects 10-15% of women of reproductive age. It causes painful periods, bleeding between periods, pain during sexual intercourse, and discomfort when passing urine or feces. Despite causing chronic pelvic pain, many medical professionals have a poor understanding of the condition.
In this article, we will look into what endometriosis is and explore how to improve diagnosis, treatment, and outcome factors.
What is Endometriosis?
Endometriosis affects menstruating women and girls and some women post-hysterectomy or post-menopause. The condition also can affect transgender men and non-binary individuals. Endometriosis affects roughly 190 million people worldwide, with immune, genetic and hormonal factors all likely to be at play.
To understand Endometriosis, we first need to understand the endometrium or lining of the uterus.
The Endometrium
A large proportion of the endometrium is stromal cells. Stromal cells regulate cell growth and change during the menstrual cycle.
Endometrial glands line the endometrium. During the menstrual cycle, they widen in response to greater blood flow.
Each cycle, stromal cells, and endometrial glands slough off as part of menstruation.
Endometriosis Lesions
The presence of endometrium-like cells found outside the uterus causes the classic endometriosis symptoms. Discourse exists, but scientists have concluded a genetic basis to the cells' presence, with endometrium-like cells migrating inappropriately during embryogenesis.
Endometriotic lesions can be in the ovaries, uterine ligaments, fallopian tubes, and pouch of Douglas (the space between the uterus and rectum). In some, lesions are present outside the pelvic cavity. Locations include the bowel, urinary tract wall, diaphragm, lungs, abdomen, and pericardium (the sack around the heart).
The endometrial-like tissue responds to the natural cycle of hormones and also produces some hormones by itself. This tissue has cycles of growth and bleeding.
Whereas menstrual blood in the uterus leaves the body via the vagina, the blood and tissues cannot escape from endometriosis lesions. This trapped cells and tissue leads to the painful processes of inflammation, adhesions, and scarring.
What does it feel like to have Endometriosis?
Although pain is the most common complaint, Endometriosis causes a wide range of symptoms, including:
Painful periods
Heavy periods (menorrhagia)
Vaginal bleeding between periods
Pain on passing urine or feces
Bowel symptoms include bloating, constipation, diarrhea, or bleeding from the bowel
Pain during intercourse
Tiredness
Depression
Infertility.
Social and Emotional Effects
Severe pain can interrupt daily life for many patients. This interruption may include missing school, taking days off work, or being unable to socialize. A study in 2020 found that in over half of women, the pain had reduced their professional, physical, and sexual activity.
Endometriosis is associated with low mood. 15% of women are diagnosed with depression, with an average age at diagnosis of 22.
Infertility
Infertility can be the only symptom of Endometriosis for some women. Around 30-50% of patients cannot get pregnant owing to inflammation, pelvic adhesions, blockage of the fallopian tubes, and changes to the pelvic anatomy.
Other Symptoms
Additional symptoms are dependent on the location of endometriosis lesions. For example, an endometriotic lesion in the lung could cause breathlessness or chest pain. A study of over 2000 patients found that endometriotic nodules caused leg and buttock pain, as well as numbness, similar to sciatic pain.
Misdiagnosis and incorrect management are therefore common for women with symptoms that are not classic to pelvic endometriotic lesions.
Endometriosis Myths
The average delay in the diagnosis of Endometriosis is more than seven years, leading to "unnecessary suffering and reduced quality of life." This delay leads many people to the internet to conduct their own research before and during diagnosis. However, the internet is awash with myths.
The importance of educating yourself via a reputable source such as iCareBetter cannot be understated.
Find Endometriosis Specialists for Appropriate Diagnosis & Treatment
The widespread misunderstanding of Endometriosis hinders its diagnosis and treatment. The inappropriate investigation, treatment with analgesics, or hormonal suppression do little to manage the cause while delaying diagnosis. Women who felt they were not listened to nor understood by doctors have described frustration, anger, annoyance, and sadness.
Reassuringly, appropriate diagnosis and treatment can lead to significant improvements in pain. This is precisely why it is crucial to find an endometriosis specialist. Only highly specialized surgeons with a comprehensive team can perform a thorough excision to remove endometriotic lesions, including extra-pelvic locations. Complete removal can significantly improve overall outcomes, including relief from pain and increased quality of life.
iCareBetter Endometriosis Care
iCareBetter is a platform that connects patients with experts in endometriosis care. At iCareBetter, patients have access to surgeons who have completed advanced training. These professionals have shown expertise in the diagnosis and treatment of complex Endometriosis. iCareBetter utilizes a transparent and unbiased system to ensure that only doctors with proven advanced excision skills and a comprehensive care team can be on their surgeons' list.
Patients can select their surgeon based on their specific symptoms. This empowers patients to consult a doctor who truly understands the complexity of their condition. Patients can access specialists for endometriosis in the pelvis, bowels, bladder, thorax, heart, or diaphragm. They also can find help with infertility issues.
A highly specialized endo surgeon will take a holistic approach to treatment. This holistic approach includes managing secondary comorbidities such as infertility, even in stage III and IV disease patients.
At iCareBetter, patients can also access expert physical therapists who understand the condition. Working with a physical therapist gives access to myofascial release techniques, visceral mobilization, and the tools to manage a susceptible nervous system for better pain management.
Team-based expert care improves post-operative outcomes. For some iCareBetter doctors, post-treatment reports of satisfactory pain relief could be over 80%, with less than 20% of women requiring subsequent pelvic surgery. Moreover, many patients see reduced pain relief requirements post-recovery.
Standards of excellence, such as those endorsed by iCareBetter, must become a driving force behind treatment protocols for Endometriosis. Women should no longer shoulder the pain and reduced quality of life associated with substandard care.
Conclusion
Endometriosis occurs due to the presence of endometrium-like cells found outside the uterus. The resulting inflammation, adhesions, and scarring can cause severe pain and symptoms related to the location of the lesions. By connecting patients with expert surgeons in endometriosis care, iCareBetter empowers patients to access the care leading to better outcomes. Advanced surgical excision, physical therapy, and an expert team-based approach can reduce pain, as well as skillfully manage secondary complications.
Find endometriosis specialists today.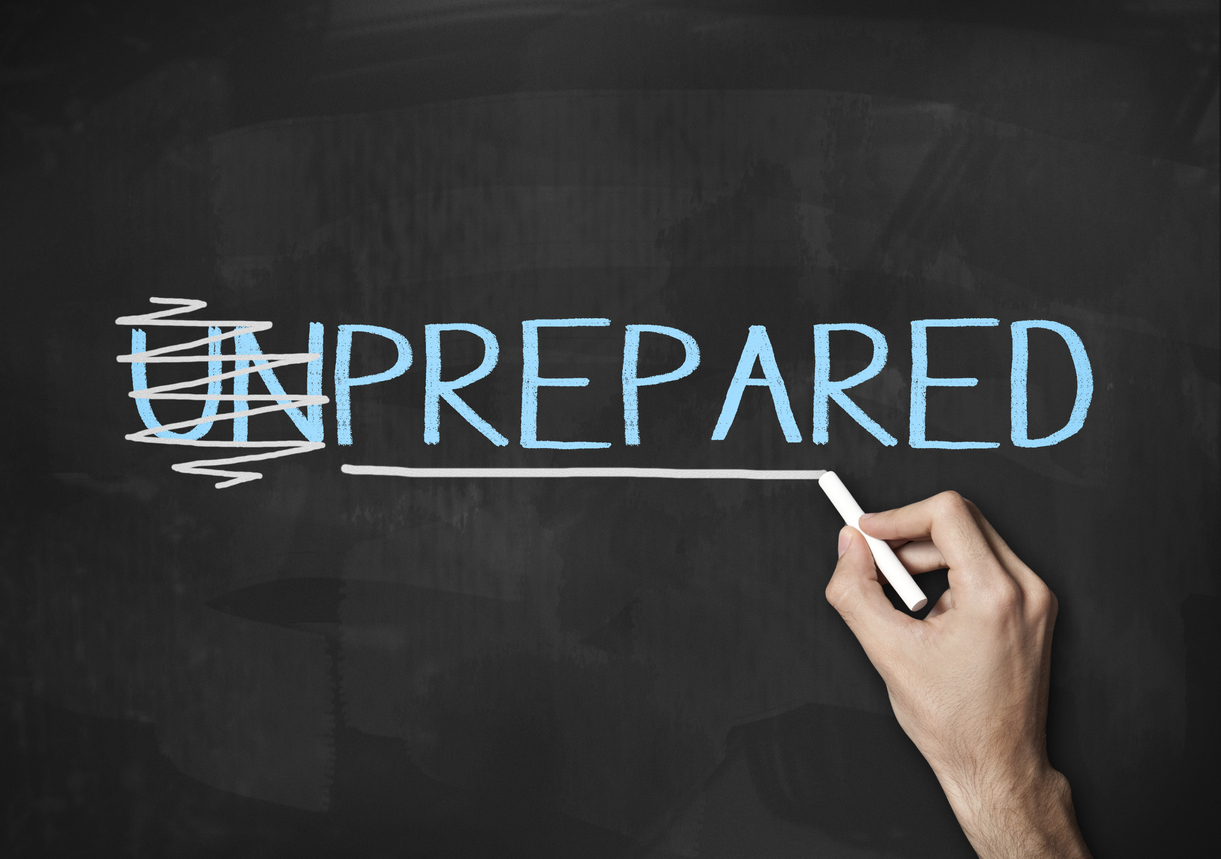 Diagnosis. Treatment. Surgery. Many Topics May Be Discussed At Your Visit
An endometriosis specialist appointment is not something you do every day (although sometimes it might feel like all day while you're waiting there). However, the time you get to talk with the doctor may be pretty short. During that moment of consultation with the endometriosis (endo) specialist, you might feel brain fogged or bombarded. Whether it's the diagnosis, treatment, surgery, pain management, or an endometriosis symptom you want to bring up, it's easy to forget an essential topic while you're there.
To make the most out of your initial endometriosis specialist appointment with an endometriosis specialist, we've made a list of seven ways you can prepare for the visit. First, we will give a short description of what endometriosis is.
Table of contents
7 Ways to Prepare for Endometriosis Specialist Appointment
Endometriosis Care Process with iCareBetter
What's Endometriosis?
Endometriosis is a female medical disorder in which tissue similar to the endometrium (tissue that lines the walls of the uterus) grows outside the uterus. This endometriosis tissue can grow on the surface of the uterus, ovaries, intestines, fallopian tubes, bladder, or other organs in the body.
During menstruation, this tissue releases blood, and it sloughs off. However, this blood and tissue often remain trapped with no way to escape the body. This increased pressure can result in moderate to severe pain, among other symptoms. If you want to learn more about endometriosis and get a general background on the condition, read our article, "Endometriosis 101: Covering the Basics."
Why You Are Here
People of various ages and demographics are subject to this often debilitating inflammatory pelvic disorder. Whether you have confirmed the diagnosis of endometriosis or if you need surgery to verify its presence and remove lesions – these suggestions can help you prepare for the endometriosis specialist appointment. There are many stages of endometriosis. Whether you've got into a specialist early on your journey or later, the important thing is that you are here now – exploring treatment options.
7 Ways to Prepare for Endometriosis Specialist Appointment
Once you have found an experienced endometriosis specialist, it's essential to prepare yourself for the doctor's appointment ahead of time. There is no concrete test to diagnose endometriosis (outside of surgery). Therefore, it's imperative to have a solid understanding of the signs and symptoms of endo and detailed accounts of your own experience ready. Simple things such as medical records or journals that list all your endometriosis symptoms are a vital arsenal that will help you and your doctor determine your treatment plan. 
1. Gather Your Records.
Unfortunately, most people with endometriosis have had many doctor appointments before seeing an endometriosis specialist. Therefore, you should have some medical records for them to review during your first appointment with an endo specialist. Gather everything from your regular medical history from your general practitioner to your OB/GYN records, testing, imaging, blood work, etc. Even if you think the particular doctor appointment or medical history is insignificant, you might be surprised by the various conditions linked to endometriosis. Bring it all. This information could play a vital role in your endometriosis treatment.
2. Keep a Journal of Endometriosis Symptoms/Pain.
Write down all the possible endo signs and symptoms you've had leading up to the doctor's appointment. If you get a visit scheduled, and it's a couple of weeks out, start the journal at that time, but also include the signs and symptoms you've experienced leading up to that point. Then, from that date until your appointment, write down all the different types of symptoms you experience. Include everything, even if you don't think it's relevant, like colds, headaches, stomach issues, shortness of breath, chest pain, etc. Also, be sure to include your emotions and feelings because endometriosis can significantly impact mental health and can lead to conditions such as depression and anxiety. Emotions and mental health are essential as you might want to include a counselor as part of your holistic endometriosis treatment team.
3. Bring This Printable Guide.
At endometriosis.org, they've created a convenient guide that can help you describe your symptoms and know what to ask your endometriosis specialist. Click here for the PDF. Please print it out and answer all the questions. Bring this with you to your doctor's appointment to help specifically describe your endometriosis pain and other symptoms.
4. Take All Your Medications With You.
The importance of this cannot be understated. Even if you have a medication reconciliation (also known as a "med rec" for short) from your doctor, it's important to realize those are not always up-to-date with everything you take. This inconsistency is especially true if you are on medications from multiple specialists or take supplements as well. The best way for your endo specialist to have a complete picture of all the medicines you are currently taking is by bringing them with you to the doctor's appointment. You should include any supplements or over-the-counter medications. Bring in the physical bottles along with any medication history records.
5. Prepare Yourself Mentally.
Go into the appointment with the bold mindset that you will ask every single question you have to gain clarity on your endometriosis diagnosis and treatment options. Endometriosis is an aggressive inflammatory disorder that can have a devastating impact on your quality of life. It would help if you carried an even more aggressive attitude toward trying to stop it dead in its tracks.
6. Bring a List of Questions.
What's been bothering you the most? Pain? Bowel symptoms? Bring a list of all the important questions that you want answers to. Writing them down will help you not forget during the appointment. Furthermore, when the doctor sees you have a list of questions you want answers to, it makes it harder for them to get up and walk out of the room like the appointment is over. If something like that has ever happened to you, we are sorry you've experienced this. That's why it's crucial to find a vetted endometriosis expert.
7. Take a Support Person With You.
Finding a good endo expert is no easy task (unless you use iCareBetter to connect you to one). If you are the type of person who is a bit shy or feels intimidated, you should bring your best support person to the appointment with you. Even if you are not nervous about your first endometriosis specialist appointment, having someone you trust by your side can help you process the information and encourage you along your journey. If no one you would like to accompany you, consider bringing a recorder and taping the visit. Because this can help you go back later and make sure you've understood all the information. Most doctors will have no qualms about recording your visit.
Endometriosis Care Process with iCareBetter
1- Find an expert based on keyword/ specialty or state
2- choose your doctor from the list
3- Get the contact info
4- First call and consultation.
5- Get info regarding costs and care process
6- Receive care
We Want to Hear From You
Have you been to an endometriosis specialist (OB-GYN experienced in endo)? If so, is there anything you wished you would have done differently? If you've not been to an endo specialist yet, what is your biggest concern about the first doctor visit?
Why It's Important Your OB-GYN Specializes in Endometriosis?
When it comes to the treatment and management of endometriosis pain and/or other symptoms, all doctors are not the same. In fact, if you have or suspect you might have endometriosis, you should never just walk into the office of a random obstetrics/gynecology (OB-GYN) surgeon.
However, it can be a bit tricky to find an endometriosis specialist that is highly skilled and follows the best treatment practices for this disorder. If you want to learn more about endometriosis, read this article that gives an introduction to the condition, signs and symptoms, causes, complications, and treatments.
With so many myths about endometriosis (endo) – it's important to separate facts from fiction. Arm yourself with research and a solid foundation of knowledge to help you simplify the process and to get in touch with a trusted endometriosis specialist. Keep reading to find out why it's so important to use an endo expert, red flags that your doctor/surgeon is not the right fit, and how to find an endometriosis specialist near you.
Find an Endometriosis Specialist near me
Join endometriosis forum or Instagram page and discover endometriosis stories & discussions
This article will cover:
What is an Endometriosis Specialist?
Doctors with extensive experience in treating and caring for patients with this condition are known as endometriosis specialists. They are typically obstetricians and gynecologists (OB/GYNs), which are doctors who treat female pelvic organs, reproductive issues, and deliver babies. Therefore, most endometriosis specialists are also skilled surgeons.
Read more: 7 Ways to Prepare For First Endometriosis Specialist Appointment
How are Endo Specialists Different than Typical Gynecologists?
Practitioners who specialize in endo care mostly for patients with endometriosis. From surgical treatment to medical management, their guidance is unparalleled to that of a gynecologist who serves general patients. You find endometriosis specialists at large teaching hospitals, medical centers, and private practices with gynecological surgeons.
The Role of Endometriosis Specialists in Treatment
The right specialist will have extensive knowledge of this disorder and the additional surgical training and skills it takes to effectively treat endo and the related conditions. Furthermore, the endo doctor should also have experience with modern techniques and access to state-of-the-art equipment – which often includes robotic or laparoscopic surgical tools. Additionally, openness to complementary treatments and a thorough understanding of various treatments are some other advantages of choosing an endometriosis expert and not just a regular OBGYN.

Patients report the most important thing about a surgeon is that they take their time and carefully listen to you. A good surgeon will pay attention when you speak and not challenge your knowledge or experience.
Read more: Common endometriosis symptoms
Uncommon symptoms of endometriosis
Finding the Right Doctor for Endometriosis Treatment
Endometriosis is a painful disorder that affects up to 10% of women. It is caused by cells similar to those in the lining of the uterus growing outside of it, leading to pain and other symptoms such as fatigue, heavy menstrual cycles, and infertility. As endometriosis can be challenging to diagnose and treat, finding the right doctor for your condition is essential for successful treatment. When selecting a doctor for endometriosis treatment, let's look at what you should consider.
Types of Doctors
When looking for a doctor to treat your endometriosis, consider seeing an experienced OB-GYN or a Reproductive Endocrinologist (RE) specializing in treating fertility problems. An expert OB-GYN can provide surgical options, general care for your reproductive health, and address any issues related to your pain. They may also be able to refer you to an RE if they believe further testing or treatments are necessary.
An RE specializes in diagnosing and treating difficulties with fertility, including endometriosis. They have received specialized training in reproductive medicine, making them uniquely qualified to diagnose and treat endometriosis. Seeing an RE may help you get a more accurate diagnosis and provide access to treatments such as hormone therapy or surgery that can relieve the symptoms of endometriosis and achieve fertility.
Qualities To Look For
When selecting a doctor for endometriosis treatment, there are certain qualities that you should look for to ensure that you are getting the best care possible. Your doctor should have experience treating endometriosis, understand the physical and psychological aspects of living with this condition, and provide comprehensive care from diagnosis through treatment options and follow-up visits.
Choosing the right doctor for your endometriosis treatment is essential for successfully managing this chronic disorder. When selecting a physician, make sure they have experience treating this condition and understand both its physical and psychological components so they can provide comprehensive care from diagnosis through follow-up visits. By doing so, you can ensure that you receive appropriate care explicitly tailored to your needs and get relief from your symptoms to lead a healthier life.
Considerations When Looking for an Endometriosis Specialist
Your endometriosis specialist will be a teammate with the common goal of getting you to living your best life. Ask a lot of questions and listen to the answers. Here are some considerations when looking for an endometriosis expert near you:
Does the doctor have experience with various medical conditions related to endometriosis?
Does the doctor specialize in the treatment of adult or adolescent endometriosis? Or both?
Is the doctor receptive to your information and input? What is their attitude towards your healthcare treatment?
Does the doctor rush you through assessments and questions, or do they take their time?
Does the doctor speak to you in terms you understand? (This is particularly important during the explanation of tests and/or surgical procedures.)
What is the doctor's belief on the use of hormonal therapies? Do they have medical justifications for prescribing them? Can they tell you the pros and cons of these options?
Do you feel comfortable speaking with the doctor? Endometriosis pain and symptoms can be hard to discuss, so it's important you feel at ease.
Does the doctor work in cooperation with other professionals to offer holistic treatment, (i.e. physical therapists, pain specialists, psychotherapists, gastroenterologists, etc.)?
Red Flags About a Potential Endometriosis "Expert"
It's important that you pick an expert who knows what they're doing to support you. Unfortunately, there are a lot of myths surrounding surgical best practices when it comes to endo treatment. What's even worse is that some of these options could result in infertility or other issues, and not even address the underlying endometriosis condition.
The following are red flags that could indicate the doctor you are speaking with is not a trusted endometriosis specialist:
Red Flags
If the doctor views hysterectomy as a definitive treatment. Caution any doctor who says removing your uterus/ovaries will cure you. While this may be the correct course for some patients, it's not a cure-all solution as endo lesions can affect other body parts and endo tissue could continue to grow.
If the doctor says endo symptoms will go away with menopause. In medically, naturally, and surgically-induced menopause – there are women who have endometriosis afterward.
If the doctor says mild stages of endometriosis won't cause infertility. This is just false. "Mild" or "minimal" stages of endo can still produce significant symptoms, including those that impact fertility.
If the doctor says that negative tests rule out an endo diagnosis. Tests such as labs, ultrasound, or magnetic resonance imaging (MRI) can help with diagnosing and staging endometriosis, but they cannot rule it out. Technology has advanced, and transvaginal ultrasound can help in assessing and staging endometriosis, however, it cannot rule out the diagnosis. Same is true for MRIs and laboratory studies.
Hormone therapy will cure endometriosis. Studies show that hormonal medications can help temporarily reduce endometrial lesions, but they do not cure the disease.
If the doctor suggests that recurring endometriosis cannot be treated.
If the doctor tells you that you are too young to have endometriosis. This belief is completely false. In fact, there are adolescents who had chronic pelvic pain that were diagnosed with deep infiltrating endometriosis (DIE).
If the doctor suggests it's only irritating bowel syndrome (IBS). Many symptoms of endometriosis and IBS overlap. As such, this is often a misdiagnosis given to people who in fact are suffering from endometriosis. Please notice that this doesn't mean that the patient doesn't also have IBS in conjunction with endo.
How Can I Find an Endo Specialist Near Me?
Now that you've read more about the importance and what to look for in an endometriosis specialist, are you ready to connect with someone in your area? At iCareBetter, our passion is to connect patients with vetted endo specialists. Go to the directory to learn how we can help you get on the road to health and improve your quality of life.
Top Endometriosis Specialists/doctors
Endometriosis specialists New York
Endometriosis specialists California
Endometriosis specialists Virginia
Endometriosis Care Process with iCareBetter
1- Find an expert based on keyword/ specialty or state
2- choose your doctor from the list
3- Get the contact info
4- First call and consultation.
5- Get info regarding costs and care process
6- Receive care